ENGLEWOOD, Colo. — Kendall Hinton, a receiver who had a combined 39 catches the past two years for the Broncos, was among the team's five cuts Sunday.
The Broncos also waived receivers J.J. Koski and Nick Williams and defensive back Delonte Hood. Veteran offensive tackle Isaiah Prince was released.
Hinton famously filled in at quarterback for the Broncos in a 2020 game against Sean Payton's New Orleans Saints. Hinton was a rookie receiver on the practice squad that year but because he played some quarterback in his early years at Wake Forest, he was picked as an emergency quarterback when the Broncos' four quarterbacks -- Drew Lock, Brett Rypien, Jeff Driskel and Blake Bortless -- were prevented from playing in the game because of COVID protocols.
Running back Phillip Lindsay actually started the game and ran a couple Wildcat plays before Hinton was inserted.
It didn't go well as Hinton was 1 of 9 for 13 yards and two interceptions in a 31-3 loss but because he was brave enough to give it a go the playsheet he wore on his wrist was placed on display at the Pro Football Hall of Fame.
Hinton underwent an arthroscopic knee procedure this summer and was set back at the start of training camp. While he is a versatile player who blocks well, has natural leadership skills and is capable of helping out on special teams, the Broncos -- who now have Payton as their head coach -- seem to be valuing bigger receivers such as Brandon Johnson, Marquez Callaway and Lil'Jordan Humphrey as their back-ups to Courtland Sutton, Jerry Jeudy and Marvin Mims Jr.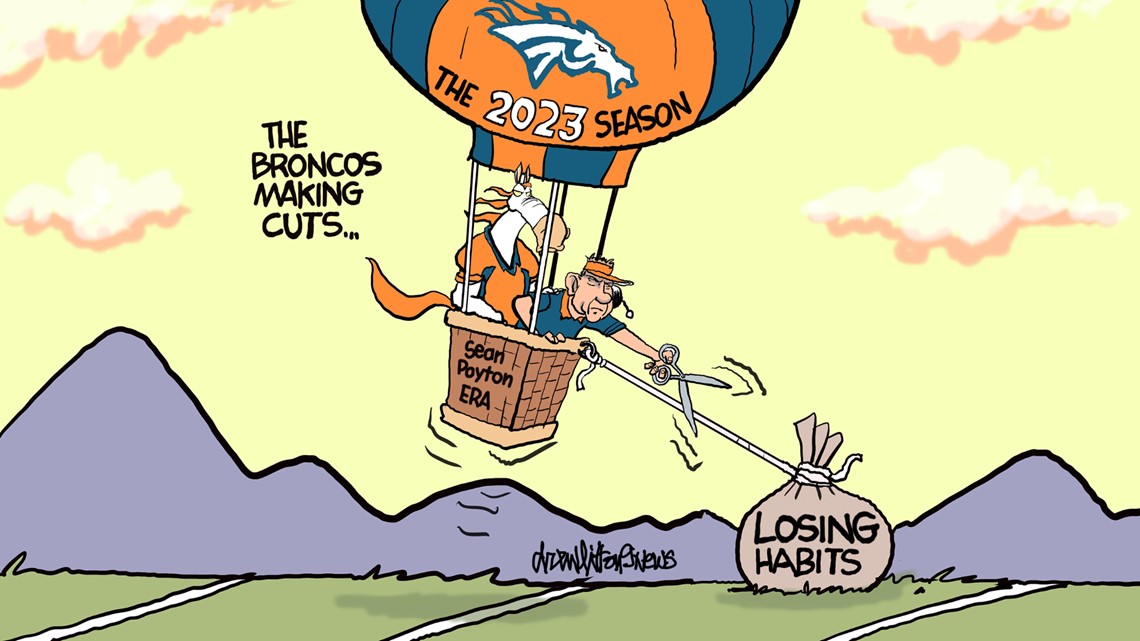 Hinton would seem to be a logical practice-squad candidate for the Broncos but don't be surprised if the New York Jets also make a play. Hinton's receivers coach his first three years in Denver was Zach Azzanni who now holds the same position with the Jets. And the Broncos' head coach last year, Nathaniel Hackett, is now the Jets' offensive coordinator. Hinton had a career-best 24 catches for 311 yards in Hackett's system last year.
Prince started the Broncos' first preseason game at right tackle in place of the injured Mike McGlinchey but struggled in that game to the point veteran Cam Fleming and undrafted rookie Alex Palczewski moved ahead of him on the unofficial depth chart.
Williams, a Cherry Creek High School graduate who also played for CSU-Pueblo, has been on and off the Broncos' roster throughout the offseason.