DENVER — Denver Broncos running back Melvin Gordon III was cited late Tuesday with driving under the influence by the Denver Police Department (DPD), court and police documents show.
According to a probable cause (PC) statement, Gordon was clocked going 71 mph in a 35 mph at approximately 11:43 p.m. Tuesday at 5th Avenue and Speer Boulevard.
Gordon pulled over near 1st Avenue and Humboldt Street. When officers began speaking with Gordon, they said his speech was slurred, his eyes were watery and that his breath had a moderate smell of alcohol.
Gordon swayed while he was out of his vehicle, according to the PC statement.
Gordon consented to a field sobriety test and performed unsatisfactorily, officers said. The PC statement says Gordon exhibited "validated indicators of impairment."
Officers requested paramedics who performed a blood draw on Gordon. The results of that blood draw are still pending, according to the report.
Gordon was also ticketed for speeding between 25 mph and 39 mph over the limit. He is expected to be arraigned in Denver County Court on Friday, Nov. 13. The Broncos leave the next day for a game against the Raiders in Las Vegas.
Gordon was then arrested. Sources say Gordon was returning from dinner at a Denver-area restaurant. A team source told 9News that Gordon immediately called -- and spoke with -- Broncos general manager John Elway after he was charged. The source said Gordon expressed remorse and took responsibility in his meetings with Broncos coaches and executives.
The Broncos had the past three days off but resumed practice at 11:20 a.m. Wednesday in preparation for their game Sunday at New England. Gordon did not participate. Per a team source, Gordon was at Broncos headquarters Wednesday and met with head coach Vic Fangio. After they talked, Fangio excused Gordon for the day.
:"I didn't want him practicing today until we get to the bottom of everything,'' Fangio said in a Zoom media call Wednesday. "Talk to the league, get all the facts in order before we make a decision on what we're going to do and weigh the differences between what the mandated league punishment will be and any thing we want to do in addition to that.
"Yeah, I'm disappointed. But my own two kids have disappointed me at some points in their life but I never stopped loving them any more. He's one of us. We're going to love him but there'll be some consequences to what happened last night."
Gordon is coming off his best game since he signed a two-year, $16 million contract with the Broncos in March. His 43-yard touchdown run late in the Broncos' game against the New York Jets clinched a 37-28 win, Denver's first of the season.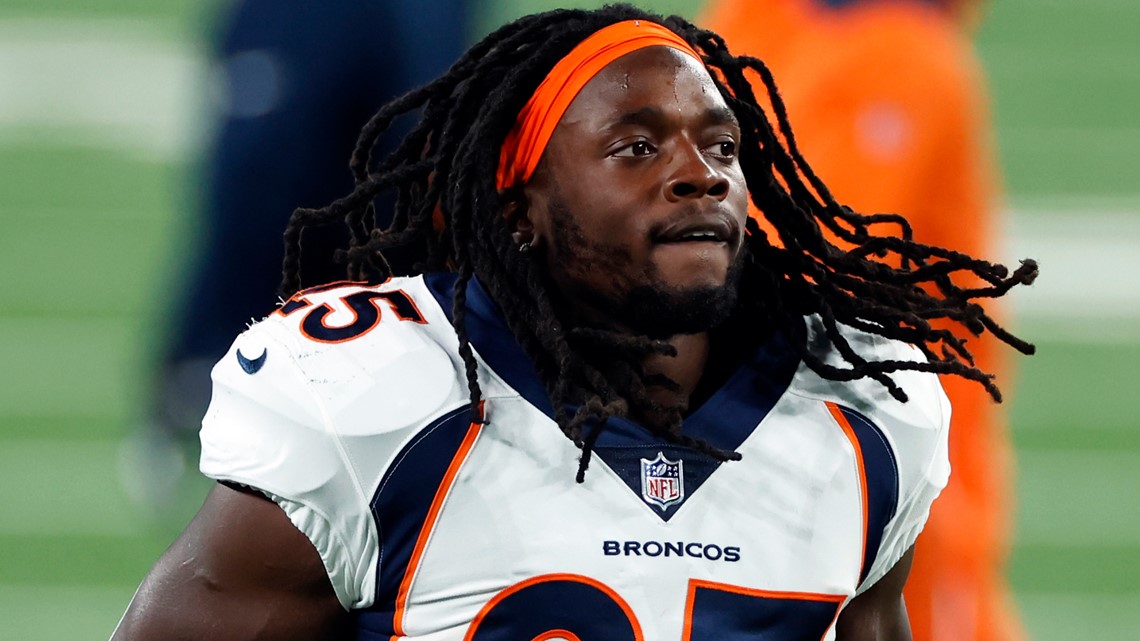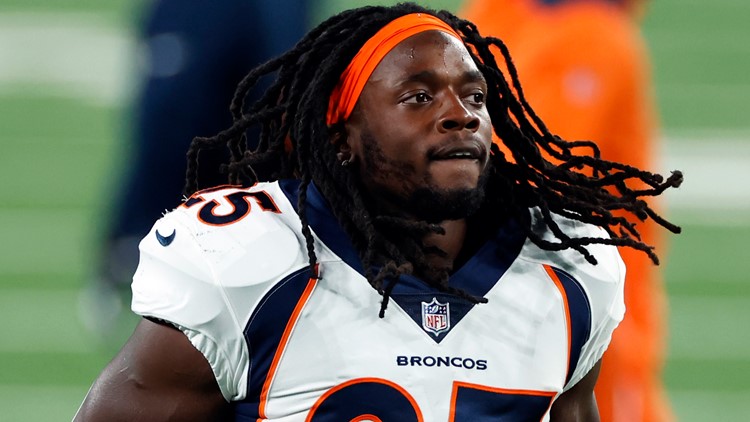 Gordon, 27, finished that win at MetLife Stadium in New Jersey with 107 yards on 23 carries.
"Of course, I was upset, but we're also here for him,'' said Drew Lock, who is expected to return to quarterback this week against the Patriots after missing the previous two games with a shoulder strain. "It's like having a brother that gets in trouble. You're not going to bash him for what he did. You're going to go pick him up and take him to get ice cream or something.
"We'll see. I'm hoping he can play on Sunday, but obviously, that's not to me. It's above my pay grade, so to say. I do feel upset for him. We're there for him with whatever he needs, but it's not up to me if he gets to play."
Gordon has been the unquestioned top running back the past three games as Phillip Lindsay was down with turf toe. Lindsay is now healthy and will play Sunday at New England (kickoff at 11:05 a.m. Mountain time).
Besides the costs involved with the court system, Gordon may take an even greater financial hit through lost wages. The league's recently revised collective bargaining agreement slaps three-game suspensions for players involved in DUI incidents. If Gordon serves a three-game suspension, he would have to forfeit 3/17 of his salary ($176,471) and 3/32 of his $4 million signing bonus ($375,000) for a total hit of $551,471.
There is also the possibility his $4.5 million guaranteed salary he has coming in 2021 would become voidable.