As for the Broncos, has there ever been less buzz about Denver's NFL franchise?
The crowning success of Denver's two winter sports teams, the football team's skid of seven consecutive seasons without a playoff appearance, and new head coach Sean Payton's no-player media policy have conspired to drop the Broncos off the local sports radar.
They will at least attract some local media attention this week as the Broncos will engage in their first set of OTA (Organized Team Activity) practices Tuesday through Thursday. There will be three more OTAs next week and then four more offseason practices June 6-9.
Then comes a three-day mandatory minicamp June 13-15, followed by a five-week vacation before the start of training camp in late-July.
The NFL mandates one of every three OTA practices be open to the media with the Broncos making a veteran player or two available for the first time since locker cleanout day the day after the 2022 season ended.
The team's biggest offseason signings, besides Payton, were right tackle Mike McGlinchey, defensive tackle Zach Allen and left guard Ben Powers.
Trivia
Who is the only Broncos receiver to have three, 100-catch seasons with the team?
There is now a little more reason to pay attention to the Broncos' No. 3 quarterback competition. NFL owners on Monday approved the use of an emergency No. 3 quarterback on game days and not have him count against the team's active, 46-man game-day roster. The catch is the No. 3 QB cannot be a practice-squad elevation. He must be on the active, 53-man roster prior to the game.
Teams generally don't like to allocate three of its 53 roster spots to the quarterback position, especially early in the season. However, if one of the top two quarterbacks is dinged up during the week, a No. 3 QB promotion can be arranged a couple days prior to the game.
The Broncos top two quarterbacks are starter Russell Wilson and backup Jarrett Stidham. The No. 3 QB is currently a competition between first-year player Jarrett Guarantano and second-year Ben DiNucci. Guarantano was an undrafted rookie last year who played well in three preseason games for Arizona and wound up on the Broncos' practice squad and active for one game.
DiNucci was a 7th-round pick of the Cowboys in 2020 and started one game as a rookie.
He played well off the bench against the Broncos in a preseason game last year but was among Dallas' final season-opening roster cuts, then had an impressive XFL season. DiNucci earned a Broncos' offseason roster spot last week through a rookie minicamp tryout.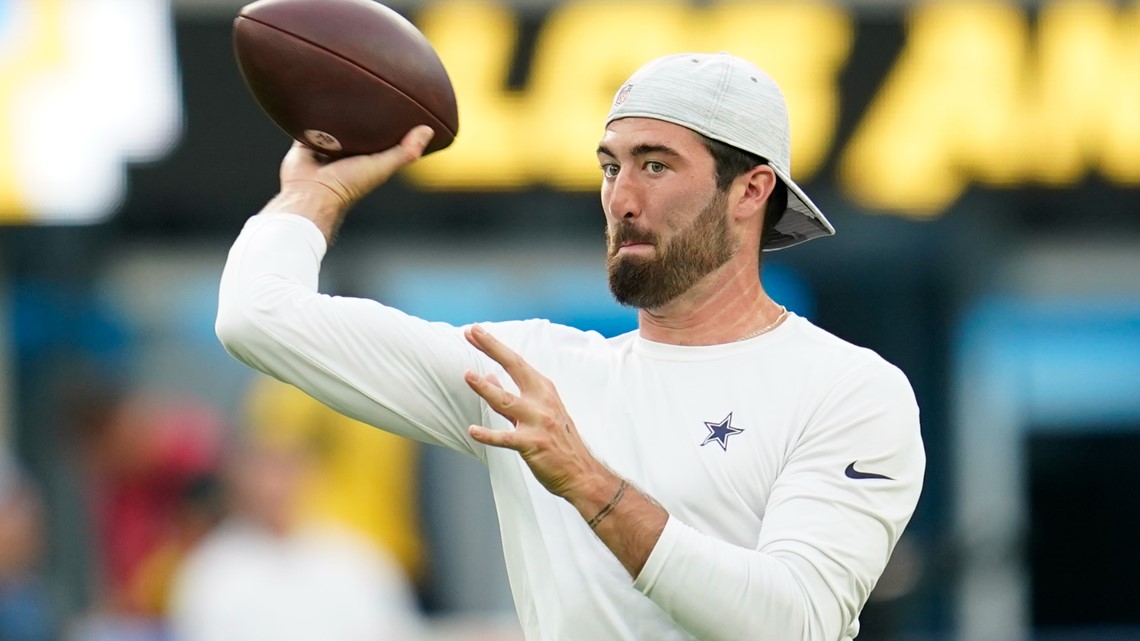 Will Broncos bounce back by Super Bowl 60?
Ten years after the San Francisco Bay Area hosted the Broncos' Super Bowl 50 championship, NFL owners voted Monday for Santa Clara's Levi's Stadium to host Super Bowl LX (60).
The Broncos dominated Carolina in Super Bowl 50 at Levi's Stadium to cap their 2015 season thanks to the MVP performance of pass rusher Von Miller. Von is gone and the perennial playoff-contending Broncos are long gone. They Broncos have missed the playoffs the past seven years since Super Bowl 50 averaging 10 losses a year during that skid.
After the Broncos finished 5-12 last year, it may not be realistic for new head coach Sean Payton to transform Denver into a legitimate Super Bowl contender in his first year or two. But by his third season of 2025? The venue is set up for a Broncos' return 10 years later.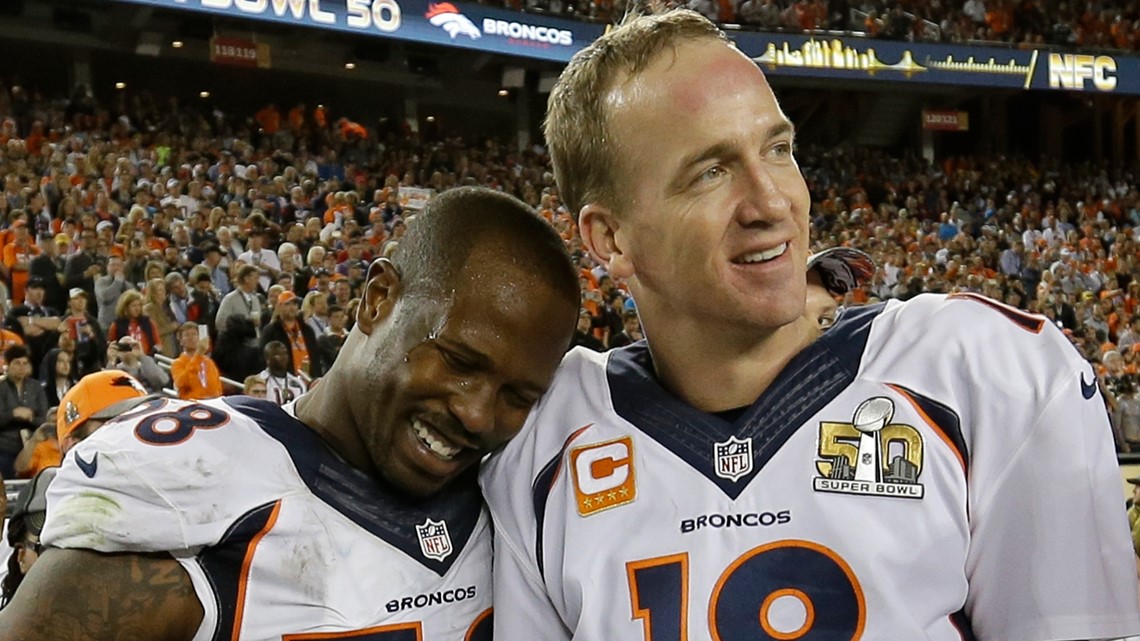 The talented if once temperamental receiver had consecutive seasons of 102, 104 and 101 receptions from 2007-09. He got sideways with once temperamental head coach Josh McDaniels, though, and was traded to Miami prior to the 2010 season in exchange for two, second-round draft picks. (The Broncos used their first, second-round pick from Miami, and two picks, to trade up and take QB Tim Tebow with the No. 25 selection in the 2010 draft. With their second, second-round pick in 2011, the Broncos drafted right tackle Orlando Franklin).
Marshall would have 9 more NFL seasons with four other teams before he finished with 970 career catches.
Rod Smith and Demaryius Thomas each had two, 100-reception seasons for the Broncos while Lionel Taylor, Ed McCaffrey and Emmanuel Sanders each had one. Thomas had three other 90-catch seasons, while Taylor and Eddie Royal each had one.