ENGLEWOOD, Colo. — It appears increasingly likely the Denver Broncos will have a new defensive coordinator for the 2023 season.
A day after Denver defensive coordinator Ejiro Evero met with incoming head coach Sean Payton, sources confirmed the Broncos have put in interview requests for Brian Flores and Sean Desai for their defensive coordinator position.
Although a Broncos source said Evero is not yet gone, the team wouldn't be interviewing defensive coordinator candidates if it didn't expect the position to become vacant.
Video above: Denver Broncos defensive coordinator Ejiro Evero best option for Broncos defense | Locked On Broncos Podcast
Both Desai, who just finished his first season with the Seattle Seahawks as their associate head coach and defensive assistant, and Flores, who is currently the Pittsburgh Steelers' linebackers coach and senior defensive assistant, were also defensive coordinator candidates for the Minnesota Vikings.
There is also buzz within the NFL coaching industry that Evero may be headed to Minnesota, where he has a close professional relationship with Vikings head coach Kevin O'Connell. Evero and O'Connell were on the Rams' Super Bowl winning coaching staff in 2021.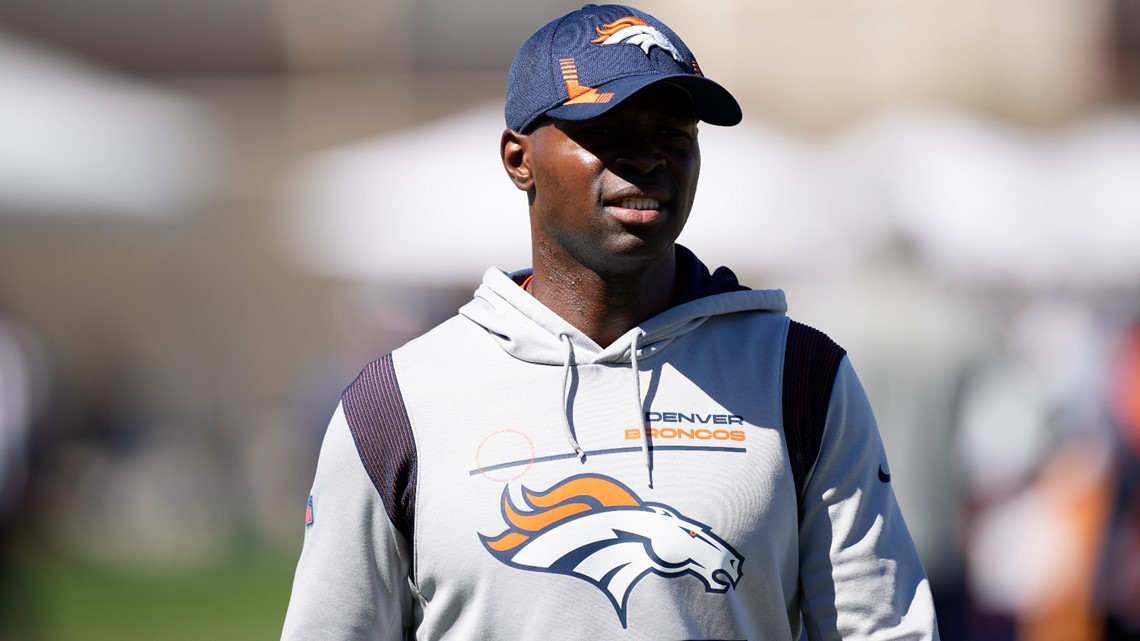 Although Evero is under contract with the Broncos for two more years and management had been hoping to retain him as their defensive coordinator, there is speculation he may want a fresh start elsewhere after his good friend Nathaniel Hackett was fired Dec. 26 as the Broncos' head coach before he got a chance to finish his first season.
Evero turned down the Broncos' offer to finish the season as interim head coach.
Desai's coaching background includes a four-year stint as a defensive assistant for Vic Fangio when Fangio was the Bears' defensive coordinator from 2015-18. John Fox was the Bears' head coach from 2015-18 and also helped bring along Desai.
Fangio became the Broncos' head coach in 2019, a position he held through 2021. Desai rose to Bears defensive coordinator in 2021. Fangio has recommended Denver and head coach Sean Payton to Desai. In turn, a source told 9NEWS that Desai, who interviewed for the Vikings' defensive coordinator position on Jan. 24, has withdrawn his name for consideration with the Vikings so he can focus his efforts on the Denver job.

Sean Payton and Fangio have been connected since well before the league's coaching circle began. They did not wind up together as Fangio was hired by the Miami Dolphins as their new defensive coordinator but his recommendation makes Desai a strong candidate for Payton.
Fangio, Evero and Desai all carry out the principles of the same 3-4 defensive system although each coach has his own wrinkles.
Desai, 39, graduated from Boston College in 2004 with degrees in philosophy and political science. He then earned his doctorate in educational administration in 2008 from Temple. He earned his higher degree while serving as a defensive and special teams coach at Temple from 2006-10.