ENGLEWOOD, Colo. — This is a special year of sorts for John Elway. A milestone season.
He spent 16 years as the team's quarterback. This is his 9th season as the Broncos' general manager.
Happy 25 years with the Broncos, John Elway.
"I know, it's hard to believe," Elway said in a sit-down interview with 9NEWS in the Pat Bowlen Fieldhouse on the eve of training camp Wednesday. "It doesn't feel that long, actually. It does add up."
When it comes to building a successful NFL franchise, what has Elway learned as a GM that he didn't realize as a player?
"I think dealing with the monetary side, especially with where the money is today compared to where the money was back when I was playing," he said. "There's a lot more outside things going on for players now. There were still a lot of things going on for us when I was playing but the game has gotten so much bigger.
"And there are so many different things going on that to try and keep the attention and keep the focus and trying to find the right guys who want to be great playing football. Not necessarily great off the field. People who aren't satisfied after they've been paid. Looking for those people gives you a chance to be successful."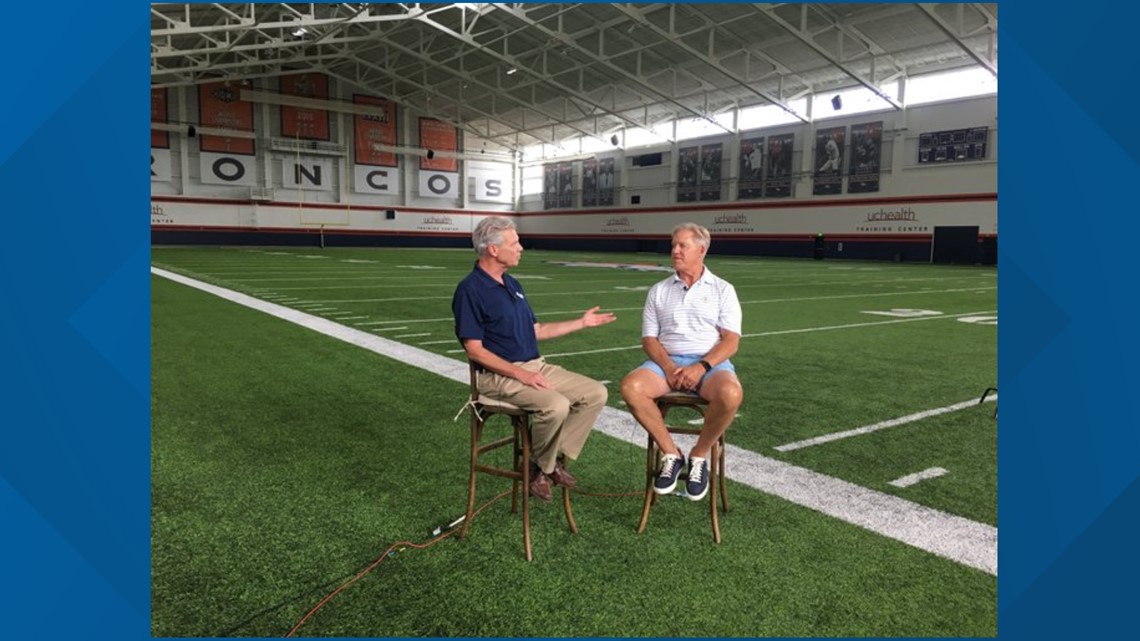 Elway has always understood whether from the vantage point of a player or a GM, success or failure of an NFL team comes down to two things: One is the head coach. The other is the quarterback.
Elway the GM made changes at both positions this offseason and that's why there's reason for optimism with the 2019 Broncos despite the team coming off back-to-back losing seasons. Vic Fangio is commanding respect as a head coach. And Joe Flacco, an 11-year starter for some real good Baltimore Ravens teams, is the new quarterback.
"And I'm excited about both of them," Elway said. "The six months I've had to work with Vic so far have been great. He's great to work with. Obviously, he's very straightforward. You know where he's coming from. He's very bright when it comes to football. He knows what he wants. And he has a tremendous amount of experience. I think it was a great opportunity that we got Vic at the right time.
"And then combined with Joe at the quarterback position, his veteran leadership there. Now that we have a guy that has been there, he's won a championship. He knows what it takes and I think it helps our whole football team, looking at a guy like Joe. So we're off to a good start. We've got a lot of work to do."
So after 25 years, how many more years does Elway have as a Broncos employee?
"I've still got three seasons left with the team," he said referring to what's left on the five-year contract extension he received after the 2016 season. "There's plenty of time for me. I'm excited about the fact of being able to get this turned around.
"Obviously, the last two years have been a very long two years. And not enjoyable at all. This year allows for some excitement. I think with the staff that Vic's put together and the players we got through free agency and the draft that we have a chance to put that behind us and get back to where people expect us to be."
Win or lose – mostly win until lately – the Broncos have pretty much come down to Elway.