ENGLEWOOD, Colo. — Do you realize in the 10 seasons Randy Gradishar was an NFL inside linebacker, the Broncos played 151 regular-season and postseason and he played in all 151?
And they say he's not a Hall of Famer.
Do you realize in the Broncos' 63-year history the team has garnered just NFL Defensive Player of the Year Award and it was earned not by Von Miller or Champ Bailey or Steve Atwater but Randy Gradishar?
And they say Gradishar is not a Hall of Famer.
Do you realize that besides averaging more than 200 tackles a season, Gradishar had 20 interceptions as an inside linebacker, returned three for touchdowns and had another score off a fumble return?
And they say he's not a Hall of Famer.
Do you realize Gradishar was a seven-time Pro Bowl selection in his 10 seasons, was the captain of the Orange Crush and not one player from the iconic defense – one of the most famous in NFL history -- is in the Hall of Fame?
It's long past time to change the description. Gradishar is a Hall of Famer, has been since he finished off his career in 1983, no matter that he has yet to be voted in. That could change Tuesday when a 12-member Pro Football Hall of Fame subcommittee gathers via Zoom to nominate three senior players for final (and presumably rubber-stamp) election into the class of 2024. While the subcommittee vote is Tuesday, the Hall of Fame is not planning on making the announcement until Wednesday.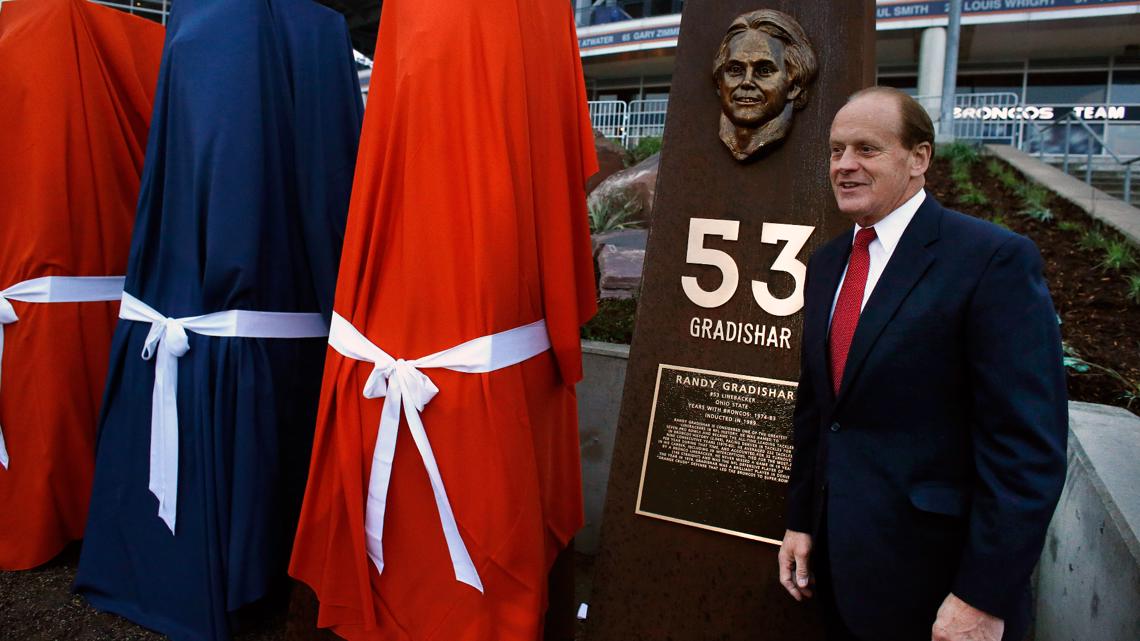 A recent poll conducted by HOF voter Clark Judge revealed Gradishar was the No. 1 choice from the senior players pool of candidate who deserves election.
"I'm excited. I've been through this a long time,'' Gradishar told 9NEWS last month upon hearing he was again a HOF finalist. "I'm just glad to have my name on the list. Last year was a pretty close situation. And from what you're saying it gives me a little bit more hope. I'm just going to continue to pray and hope that this could be the year."
Gradishar was a top 15 modern-era Hall of Fame finalist in 2003 and 2008, his last year of modern-era eligibility. He figured sure to be elected in the senior Centennial Class of 2020 but was surprisingly snubbed.
"One reason it has taken so long to get him in is the fact that he has consistently refused to allow anyone to spend money for an influence campaign to help him get selected,'' Phil Olsen, a former Bronco and Gradishar teammate, wrote Monday via e-mail. "His feelings are, and always have been…If I am deserving of a place in the PFHOF, then I want my accomplishments on the field to be what get me in.
"As a former teammate of Randy's and as someone who covered a number of his games on TV while working with my brother Merlin and Dick Enberg, I can honestly say that Randy was a true "phenom" as a football player and he is, and always has been, a first class gentleman!"
Last year, Gradishar was not only a top 12 senior player finalist, he made the cutdown to the final 6 in the initial subcommittee vote, along with Ken Riley, Chuck Howley, Joe Klecko, Sterling Sharpe and Bob Kuechenberg.
Riley, Howley and Klecko were elected. The second trio that was not elected was Gradishar, Sharpe and Kuechenberg. Do those three move up this year?
They are finalists again for the class of 2024 as are Ken Anderson, Maxie Baughan, Roger Craig, Joe Jacoby, Albert Lewis, Steve McMichael, Eddie Meador, Otis Taylor and Al Wistert.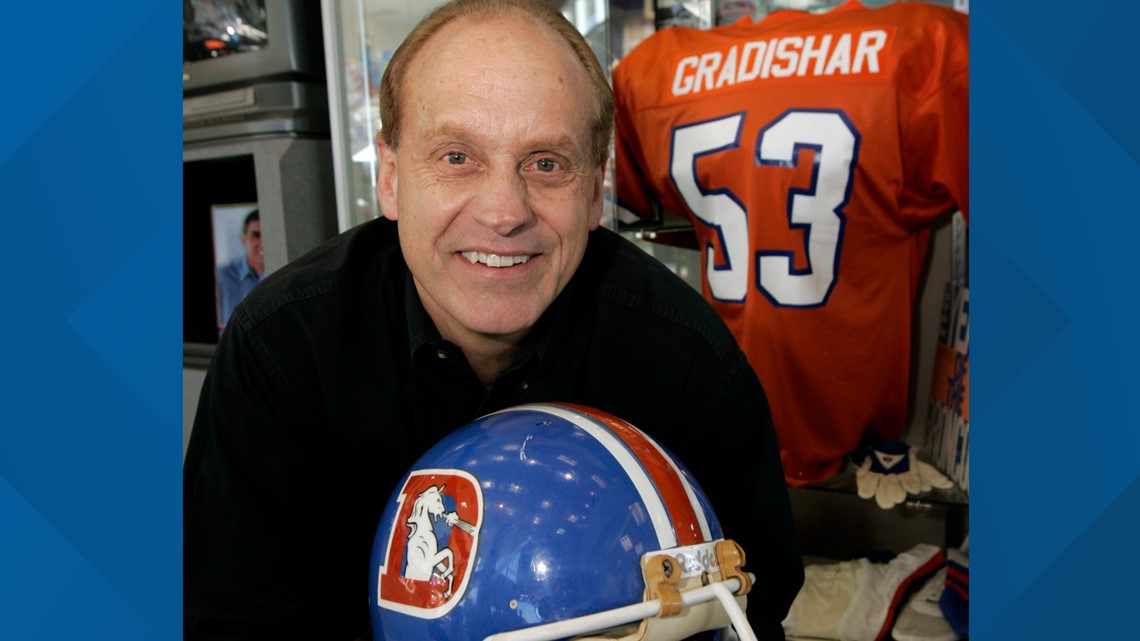 Bronco Bits
Veteran outside linebacker Frank Clark played with huge padding around his right wrist area, including his right thumb, during the preseason game Saturday against the 49ers. …
The most underrated rushing performance by the Broncos was by fullback Michael Burton. He got two short-yardage carries and picked up the first down by plenty each time. …
It was a tough preseason game for Broncos receivers. They combined for four penalties, three of which were holding infractions (Courtland Sutton, Lil'Jordan Humphrey, Kendall Hinton) and one was a pass interference (Hinton) call. Sutton and Hinton didn't have a reception while Jerry Jeudy had just one for 5 yards. …
For what it's worth (not much): With an 0-2 preseason record and only one more preseason game left to play – Saturday night against the Los Angeles Rams at Empower Field at Mile High -- the Broncos are assured of only their second losing preseason since 2010. They were 2-3 in 2019, Vic Fangio's first season as head coach.