DENVER — The family of Broncos owner Pat Bowlen, the only Pro Football Hall of Famer who died between his election and induction, will receive his Gold Jacket and Hall Of Fame (HOF) ring, sources told 9NEWS.
The HOF confirmed in the last 24 hours to members of the Bowlen family and the Broncos that he would receive the artifacts. The HOF then confirmed to 9NEWS through a statement that it will deliver the Gold Jacket and ring to the Pat Bowlen estate. The Bowlen family's plan is to then display his Gold Jacket and ring in the front lobby of the Broncos' UCHealth Center headquarters so the mementos can be enjoyed by fans.
Pat Bowlen Pro Football Hall of Fame Memorabilia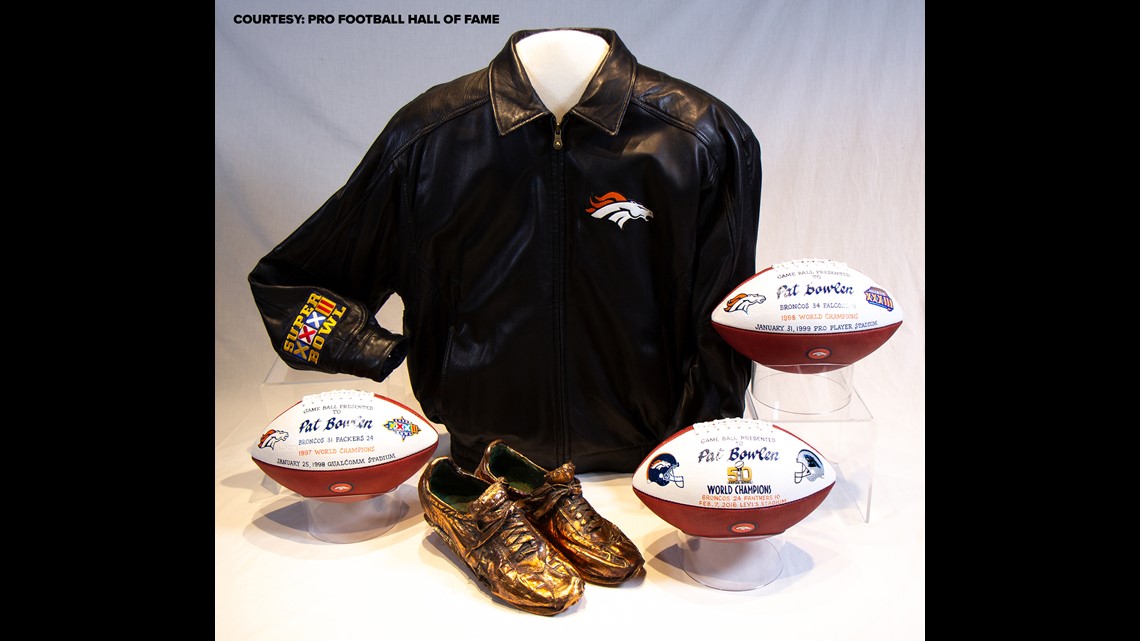 "Pat Bowlen is the first individual to pass away between the time he was elected and formally enshrined into the Pro Football Hall of Fame,'' said Hall of Fame spokesman Pete Fierle. "The process was underway to create his Hall of Fame Gold Jacket and Hall of Fame Ring of Excellence.
RELATED: Legendary Denver Broncos owner Pat Bowlen dies at 75
"As previously planned prior to his death, the Gold Jacket and Ring of Excellence will be presented to the Pat Bowlen estate to be displayed in the front lobby of the UC Health Training Center.
"The Gold Jacket and Ring of Excellence will serve as an everlasting reminder of the impact Pat Bowlen made on the Broncos and the National Football League. He epitomized the values and virtues learned from the game of football that serve as inspiration to fans to live a 'Hall of Fame life' of character."
RELATED: It's no myth: Pat Bowlen literally took money out of his own pocket to improve the Broncos
RELATED: Bowlen Notebook: 'Mr. B' honored with helmet decal, but he no doubt would prefer money for players over name on stadium
Hall of Fame president David Baker had previously presented the HOF medallion that goes to deceased HOF members to the Bowlen family following his private funeral service last week. Bowlen's family will be presented with Gold Jacket No. 320 (Champ Bailey's Gold Jacket will be No. 319) during the Gold Jacket ceremony Friday, August 2, in Canton and then his bronze bust will be unveiled during the HOF induction ceremony Saturday, August 3.
The Hall of Fame will then present the HOF rings to Bailey and the Bowlen family during the Broncos' regular-season game against the Tennessee Titans on October 13.
There had been question as to whether Bowlen's estate would receive his Gold Jacket and ring because HOF policy doesn't present these two personal adornments to those enshrined posthumously.
The HOF has previously explained its policy by stating it doesn't want family members fighting over the personal effects, or to sell them.
After 9NEWS sought clarification of Bowlen's Gold Jacket and ring on June 16 -- three days after the Broncos' beloved owner died from complications of Alzheimer's disease -- Hall of Fame spokesman Pete Fierle responded by saying its policy would be reviewed in part because Bowlen was the first HOFer to die between election and induction.
There were several points that appeared to work in Bowlen's favor as the HOF considered its Gold Jacket/ring policy.
RELATED: Pat Bowlen's unprecedented circumstance could lead to HOF Gold Jacket/ring clarification
Starting on Measurement Monday, or the day after Super Bowl LIII was played in Atlanta, Bronco official Patrick Smyth began regular dialogue with the HOF about the Gold Jacket and ring in light of Bowlen's fragile health. At that time, and in the weeks ahead, there was communication about Bowlen's coat and ring sizes.
A month later, Baker, the HOF president, initiated contact with Bowlen's family and team members about arranging for Baker and NFL commissioner Roger Goodell to present the coat and ring to Bowlen at Bowlen's Denver-area home well in advance of the induction ceremony.
As Bowlen's health declined, it was determined a presentation of the coat and ring by Baker and Goodell to Bowlen would not be possible.
RELATED: Elway trusts Ellis and the trustees in Broncos future ownership plan
RELATED: Friends and family gather to celebrate Pat Bowlen at private service
In May, the Hall of Fame sent a Broncos official home from a Canton visit with Gold Jacket and ring samples that Bowlen could be photographed with by his family from his home.
Because the HOF took Bowlen's sizes for the coat and ring, it theoretically began producing those items.
None of these factors applied to the situations of Kenny Stabler, Junior Seau and other members of the HOF who were inducted posthumously.
Give Baker and the HOF credit for finishing what they started with Bowlen and recognizing the uniqueness of his situation.
From beginning to end, Pat Bowlen was the one and only.
PHOTOS | Legendary Denver Broncos owner Pat Bowlen through the years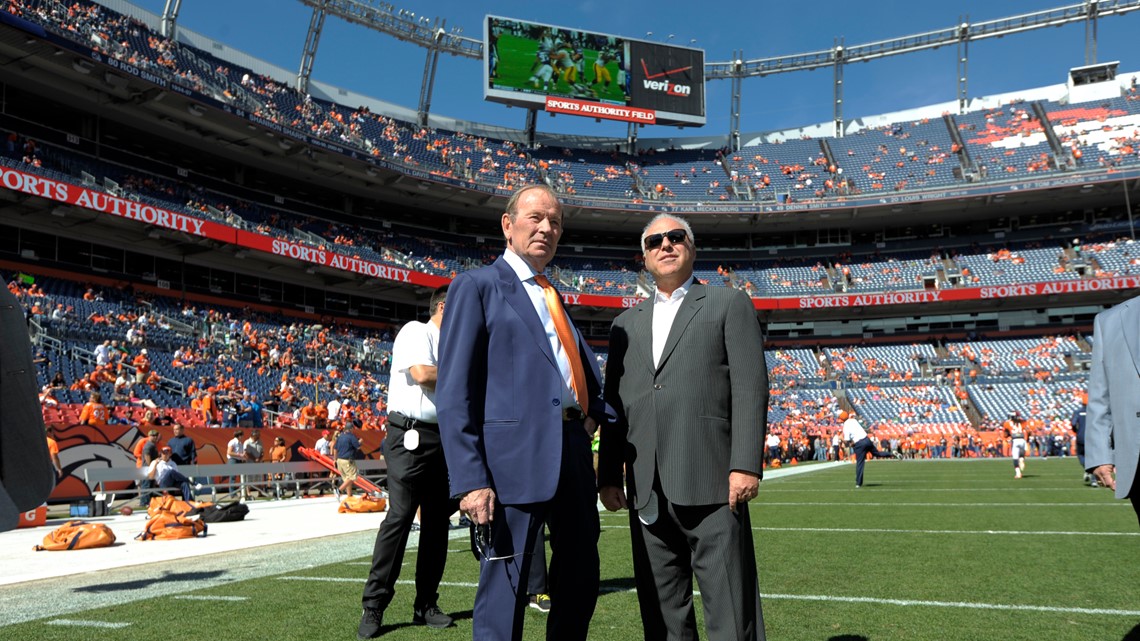 SUGGESTED VIDEOS | Local stories from 9NEWS