CENTENNIAL, Colo. — Javonte Williams isn't going to play GM.
The Broncos' top running back is busy enough returning from knee surgery and learning his third offense in three years to not veer from his lane. (Not that Williams is the lane-veering type. If there's space to the right, space to the left, and a safety in his way, the safety it will be.)
Thing is, the offseason rumors have the two – Williams' knee and a trade for another running back -- connected. Because of the uncertainty that comes when a running back returns from knee surgery that includes an ACL repair, there has been speculation the Broncos may be interested in acquiring another rusher besides the No. 2 back they picked up in free agency, Samaje Perine.
"Whatever they do, that's what they'll do,'' Williams said Thursday night. "I'm just going to do my job."
Williams was walking into the Jet Linx Signature Airport here to support the charity function for his former teammate, Von Miller. In his first public comments regarding his recovery status, Williams reiterated to 9NEWS what the media has observed during the Broncos' two OTA-viewing practices.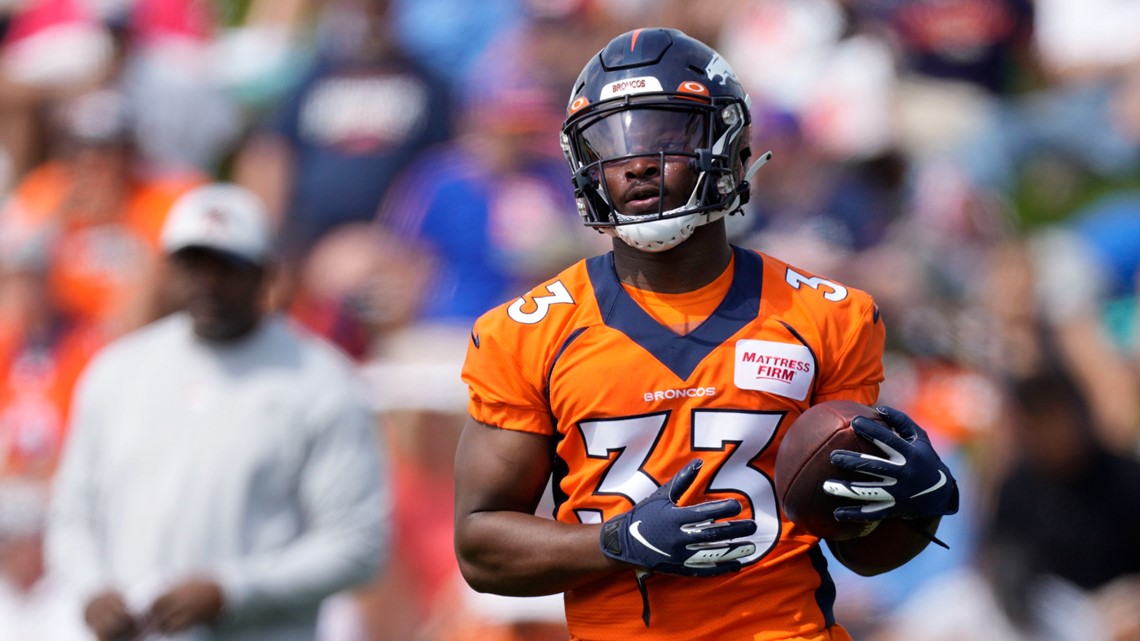 Javonte is out there practicing, which is encouraging. But he's out there on a limited basis, so optimism is guarded he'll be ready to play in the Broncos' season opener Sept. 10 against the Las Vegas Raiders at Empower Field at Mile High.
"I mean it's been a long process but everything is going good,'' Williams said. "I'm ready to get back out there."
The Broncos' second-round pick, No. 35 overall, out of North Carolina in the 2021 NFL Draft, Williams wowed local and national fans alike in his rookie year with his strong running style that featured not only breaking tackles, but carrying tacklers. Sharing the ball-carrying role with veteran Melvin Gordon III, Williams rushed for 903 yards as a rookie.
But in his second season of 2022, Williams went down in game 4 at Las Vegas. He got the handoff from Russell Wilson on the first play of the second half and was immediately swarmed behind the line of scrimmage by the Raiders' seemingly unblockable Maxx Crosby. As Williams planted and tried to drive his leg forward, the unmovable Crosby drove him to the ground. There went the knee. That was last October 2 and a week or so later Williams underwent surgery.
There's no way of telling how a running back recovers from a torn ACL. For every Adrian Peterson, who in 2012 famously returned less than 8 months after his ACL surgery to rush for more than 2,000 yards, there are many more like Terrell Davis, a former 2,000 yard rusher who was never the same after his ACL injury in 1999.
So far, Williams is showing the potential of recovering closer to Peterson than T.D. A little more than seven months after his knee surgery, Williams has been participating in individual and 7-on-7 drills during Broncos' OTA practices. It's a little early to participate in 11-on-11 team drills, however. When that portion starts, Williams moves to the side for conditioning.
Is Williams closing in on 11-on-11?
"We'll see,'' he said with a laugh, perhaps at his own guarded response.
There is one more week of OTAs followed by a three-day mandatory minicamp session June 13-15.