ENGLEWOOD, Colo. — The friendship between Jerry Rosburg and John Harbaugh goes back to 1992.
Harbaugh had already been the University of Cincinnati's special teams coordinator, on his way to becoming arguably the best "teams" coach in the NFL before he became head coach of the Baltimore Ravens in 2008. Rosburg had just been hired as Cincy Bearcats' linebackers coach in 1992, on his way to eventually becoming Harbaugh's first special teams coordinator with the Ravens in 2008.
"To the football family, the Harbaugh family, they have had a huge impact on my life," Rosburg, the Broncos' interim head coach through Sunday's game against the Los Angeles Chargers, said during his press conference Friday. "John is my best friend and has been for 30-some years. He was there in 1993 when my daughter Megan was born. Throughout my life, he's been a very strong influence and strong friend in the deepest sense."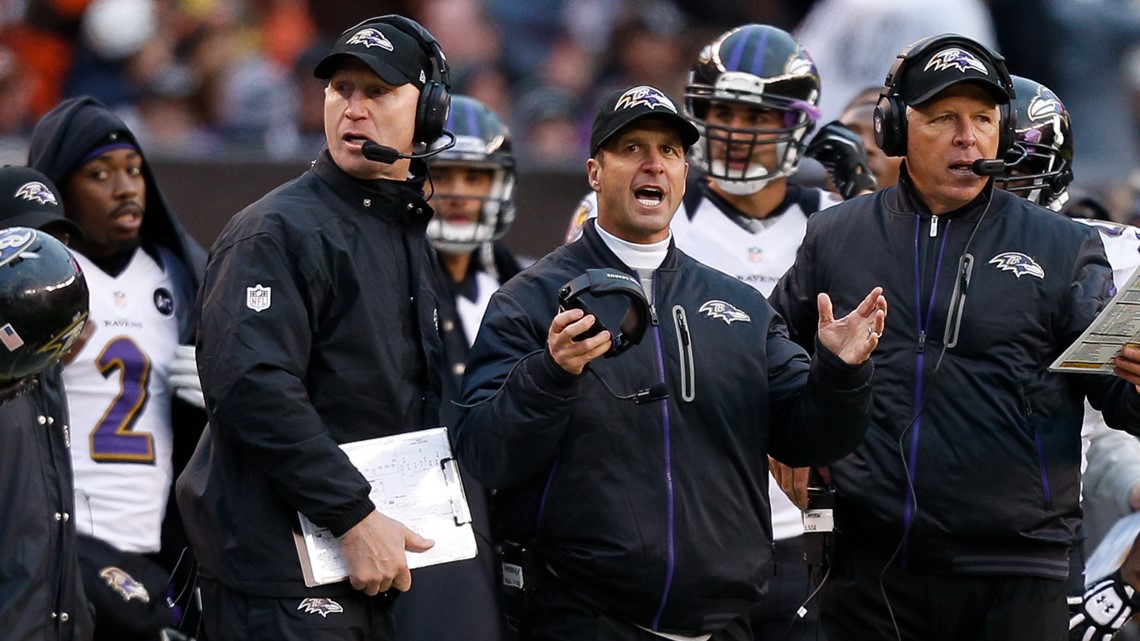 Rosburg said his three kids refer to John's father, Jack Harbaugh, as "Grandpa Jack."
"We have a little word that we use," Rosburg said. "We are the 'Harburgs' or the 'Rosbaughs.' That's how close we are. It depends on who is saying it."
Which brings up Jim Harbaugh, John's brother and one of Jack's sons. Jim Harbaugh is the University of Michigan head coach who is on the radar of Greg Penner, the Broncos' CEO, as Denver's head coach. If Jim is willing to leave Michigan and return to his unfinished business of trying to win a Super Bowl in the NFL, the Broncos figure to be willing to lure him.
The connection between Jim Harbaugh and the Broncos' head coach search committee is Stanford. Harbaugh coached on The Farm for four seasons. Stanford was 1-11 in 2006 the year before Harbaugh took over the football program. The Cardinal was a 12-1, Orange Bowl-winning program by the time he left four years later.
The Penners, Greg and his wife Carrie, each received their MBAs from Stanford's Graduate School of Business. They are not absentee alums. Together the Penners own 60 percent of the Broncos. Another Broncos owner, Condoleezza Rice, is a long-time Stanford professor and administrator who was the U.S. Secretary of State in Washington D.C. during Harbaugh's first two coaching years at Stanford, only to return to the Palo Alto-based university for close-up view of Harbaugh's final two years' work.
The Stanford connection, and the Penners' deep pockets, is why the football world has Harbaugh and the Broncos as a logical match. There are other candidates the Broncos will consider, like Sean Payton, Dan Quinn and their own Ejiro Evero, along with two unknown minority candidates. But Jim Harbaugh is the odds-on favorite – providing he's willing to leave Michigan.
"With regards to Jim Harbaugh, I've known Jim since he was a player through my relationship with John," Rosburg said. "I watched him as a player, and I admired him so greatly as a player. He was so competitive with just the fire that he has. I think it comes naturally for him because he's been involved in football his whole life. His father has the same fire in his belly, as does his brother John. That has followed through with his coaching career.
"You see Jim's success that he's had at every level. He started as a lower-level assistant in Oakland and was a grinder. In my view, he humbled himself. You go from a star NFL quarterback, Captain Comeback, and all the thing that it involves, then you go sit in an office in the corner and grind on football until wee hours of the night and you're paid a low-level dollar.
"A lot of coaches that come into this league that are former players don't do that. They just jump up into a position-coach role, or even a coordinator role. Jim did everything. He was in the very basics of coaching. Then he jumps in and becomes a college coach at a small school. Then next you know, he's in the Pac-12, then next thing you know he's with the 49ers in the Super Bowl. He's earned all of that. He's a fabulous football coach and a great personality as well. He's a brilliant man.
"When dealing with you all (in the media), he is a very interesting man as well. I laugh, quite frankly. I appreciate the way he approaches this task."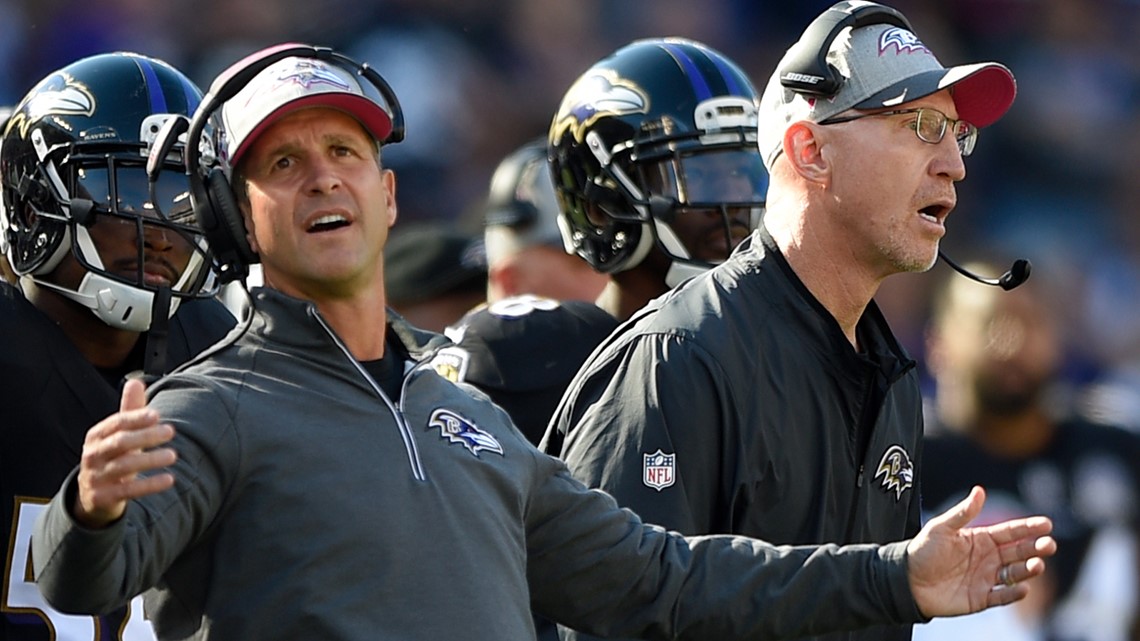 Bronco Bits
Receiver/returner Kendall Hinton (turf toe), left tackle Calvin Anderson (ankle) and defensive tackle D.J. Jones (knee) have been declared out for the game Sunday against the Chargers at Empower Field at Mile High. …
Rosburg indicated he would return to NFL retirement Monday and continue with his next mission through Next Gen Hyperbaric in helping NFL players transition to the "real world" after their playing days are done.