ENGLEWOOD, Colo. — Through no fault of his own, Kareem Jackson has helped trigger Chris Harris' offseason holdout.
Jackson is one year older than Harris, has four less Pro Bowls, and is scheduled to make about $3 million more this year.
There are several factors behind Harris skipping offseason practices. But Jackson's contract may be No. 1.
"I'm in the middle of it?" Jackson said with a smile. "I don't think I'm in the middle of it.
"Obviously, we definitely want Chris to be here. He's a big-time player in this league. He'll definitely help us on the defensive side.
"At the end of the day, it's a business. Obviously, he wants to get paid to have some type of stability so he can take care of himself and his family.
"The rest of the guys, we just have to work accordingly. If he'll be here, we'd definitely love him to be here. But we understand it's a business and sometimes things happen that we all may not want to happen."
After talking to both John Elway and Harris agent this week, the two sides have exchanged contract proposals. They have a ways to go, and it may take a while, but at least they are talking. And they're going to continue to talk. There is encouragement in dialogue, perhaps.
Fans love their players and Broncos Country seem to be on Harris' side. They don't care what it takes. They just want Chris Harris in the Broncos' secondary.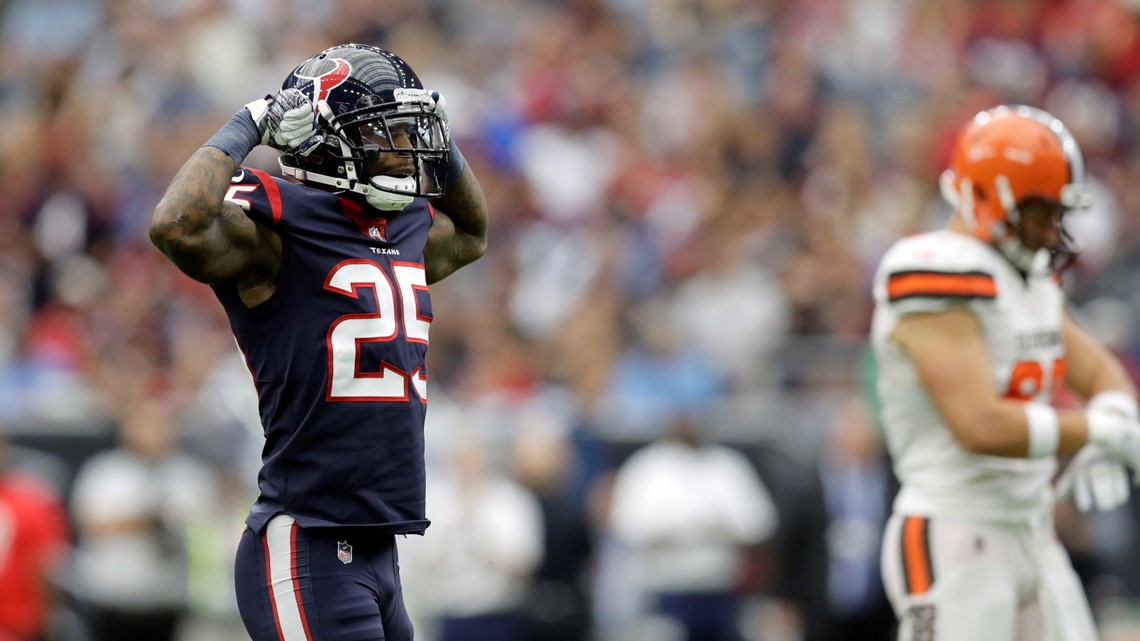 But the contract he agreed to five years included the final season payout of $7.9 million in 2019 -- $8.9 million when the $1 million option and $100,000 workout bonuses were thrown in.
Market timing is key for many of the league's top-paid players and Jackson just so happened to hit in this year while it's next year for Harris.
Still, fans generally support the players and Broncos Country seems to be on Harris side. They don't care about comparisons or issues or salary cap space, they just want Harris to be part of the Broncos' secondary this season. We'll see.