ENGLEWOOD, Colo. — Phillip Lindsay wants the Broncos and their fans to understand one thing about his feelings towards Melvin Gordon.
"Melvin's not my enemy,'' Lindsay said Monday in a phone interview with 9NEWS. "He's my teammate. He needs to do his job but best believe I'm going to do my job.''
Lindsay, the Broncos' tailback who rushed for at least 1,000 yards in each of his first two seasons, also has a message for his running back mate. Just because everyone expects Gordon to become the Broncos' new No. 1 running back after he received a two-year, $16 million contract from the Broncos last week doesn't mean Lindsay will willingly step back to No. 2.
"When camp comes around it's going to be a battle,'' Lindsay said. "I'm not just going to sit there and give somebody the job. They can. But I'm going to go out there and I'm going to battle.
"I've heard this stuff my whole entire life. And it's never ever panned out how everybody has wanted it to pan out. Until someone proves me wrong, I'm going to continue to do what I do.''
Lindsay was speaking from the Denver-area home he bought and moved into a few months back. He is self-quarantined like the rest of America. He and his longtime girlfriend are expecting their first child, a boy, in May.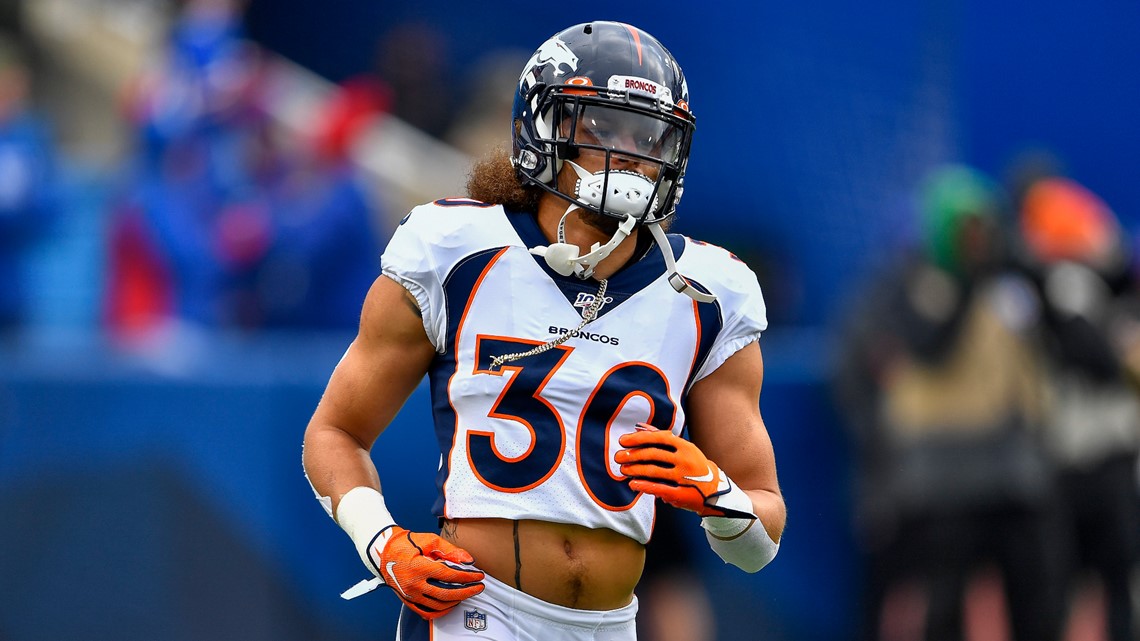 Anxious, concerned, excited? All of that. Just know the Gordon addition and whether or not Broncos general manager John Elway gives him a pay raise doesn't top the list of Lindsay's priorities.
Especially at a time when the coronavirus pandemic has threatened to alter lifestyles for months to come -- to the point that even an event as far out as the NFL regular season is uncertain.
"Right now my baby boy is the biggest part of my life,'' Lindsay said. "I can't control anybody giving me money but when it's time to play football I'll be there.
"We don't know what's going to happen. People are dying. You're trying not to get sick. For me, I'm about to bring a new life into the world who's immune system isn't going to be as strong, so I have to make sure I protect him.
"It goes to show you football is your job, but you still have another life you have to live. When football is going on I'll be ready for football. But until then I'm going to continue to work out and put my priorities first and that's my son on the way."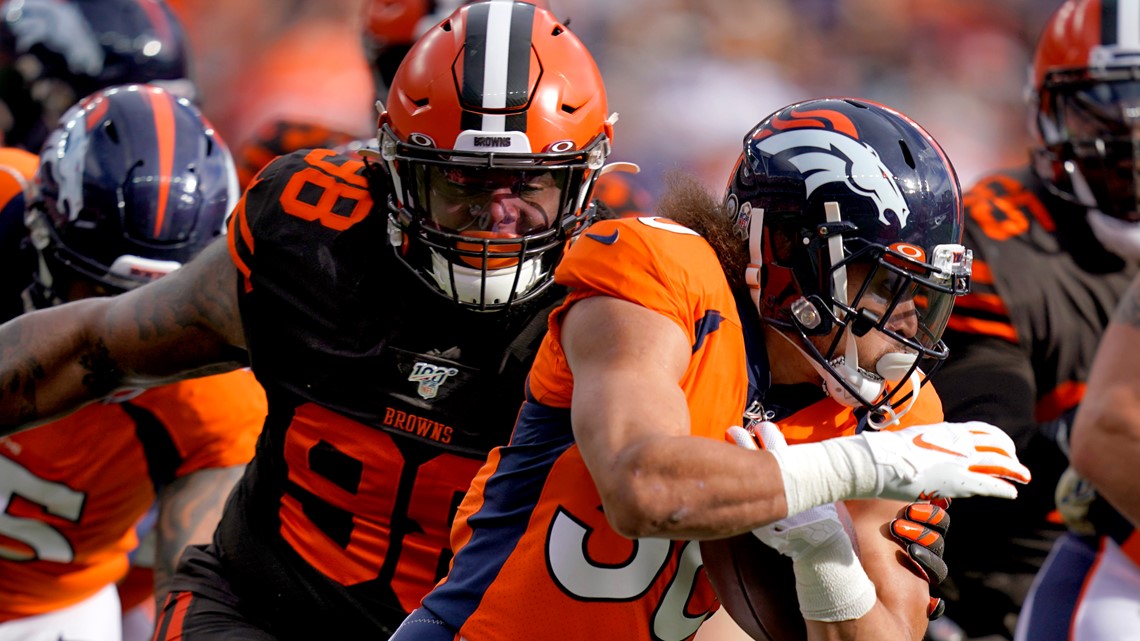 In the meantime, the business of football goes on. Elway and the Broncos did plenty of business in the past two weeks. They acquired six new players – right guard Graham Glasgow, cornerback A.J. Bouye, defensive tackle Jurrell Casey, backup quarterback Jeff Driskel, punter Sam Martin and tight end Nick Vannett.
They placed the franchise tag on safety Justin Simmons. They re-signed defensive lineman Shelby Harris, backup outside linebacker Jeremiah Attaochu, backup cornerback De'Vante Bausby and special teamer Joe Jones. They placed second-round tenders on restricted free agents Elijah Wilkinson and Mike Purcell.
For all those moves, the Gordon signing caused the most discussion in Broncoland. Why Gordon when the team already had Lindsay, an undrafted local, feel-good story and highly productive rusher?
"My initial reaction is at the end of the day I've got to produce so that I can put food on the table for my family,'' Lindsay said. "I can't worry about anything else that's going on. Honestly. He's going to do his part and I'm going to do my part.
"At the end of the day, I don't need 20 carries to make 100 yards. I don't think I've ever had 20 carries.''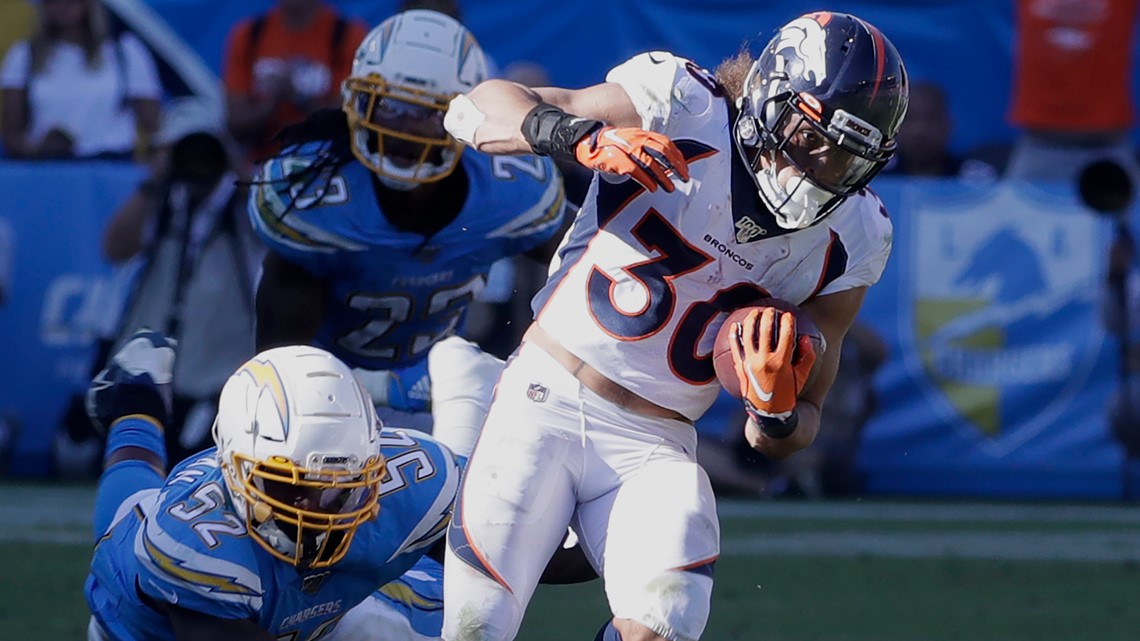 He did once, when he had 21 carries for 84 yards at Green Bay last season. Otherwise he's had games were he compiled 157 yards on 19 carries (in 2018 at Cincinnati) and four other 100-yard games on 19 or fewer carries.
So the first response from the ever defiant, never back down Lindsay wasn't, "if you don't think I can be your guy, trade me?"
"Nah. If you're hearing that stuff I don't know where you're getting that from,'' Lindsay said. "Nothing like that going on.''
Soon after the Gordon signing, Elway did have phone chat with Lindsay's agent Mike McCartney. It was a good football discussion. Elway was complimentary of Lindsay and pointed out how all teams need two backs.
"What my agent does, he represents me and he wants the best for me,'' Lindsay said. "He has to get to the bottom of certain things to know where I stand with things. And go from there.
"Like I said, this is out of my hands, out of my control. All I do is work my butt off and get ready for the season and make plays. Be a playmaker like I always have been.''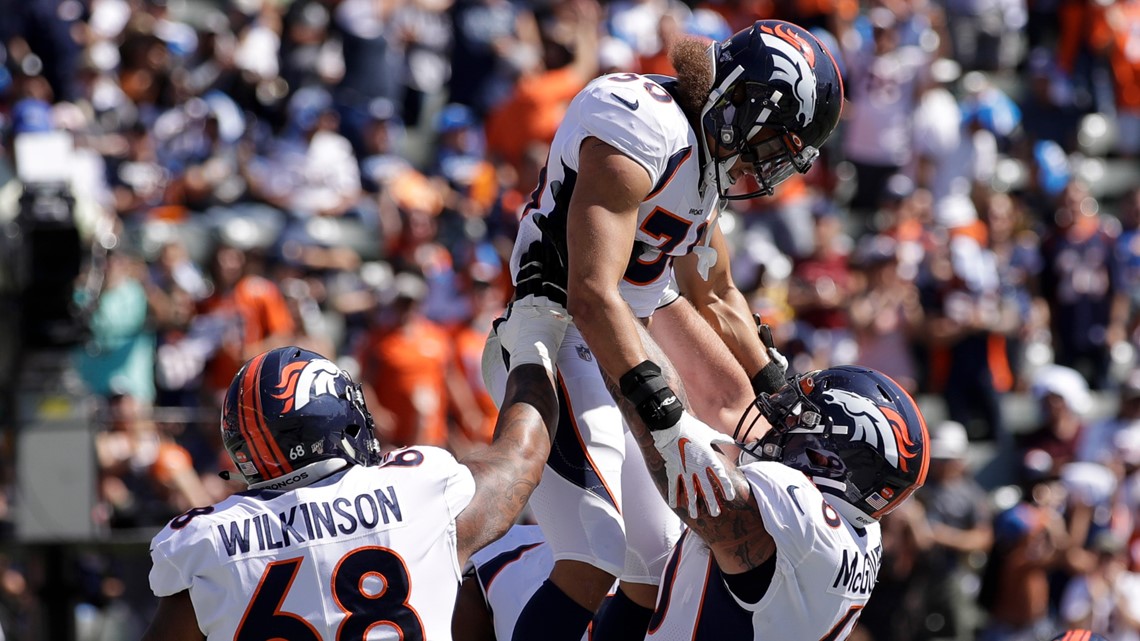 The day after the Broncos' 2019 season finished, Elway told the media he would look at adjusting Lindsay's contract. After all, Lindsay delivered 1,037 yards and 1,011 yards rushing in return for minimum salaries of $480,000 and $570,000 in his first two seasons. And he's on the books for a third-season $750,000 minimum in 2020.
Contract renegotiations, however, have yet to commence as the team re-directed its focus on signing Gordon. That doesn't mean there won't be a few dollars left over for Lindsay.
"I feel like I've outplayed my contract and I deserve to take care of my family, too,'' he said. "But I'm under contract still. For me, my mindset is to play out my contract. The fact is, nothing has to be done. You can't make anybody do something they don't want to do.
"And so for me, I put pen to paper, I'll be here. I didn't know how the contract worked but I put pen to paper for a certain number of years and I'm going to play my contract and go from there.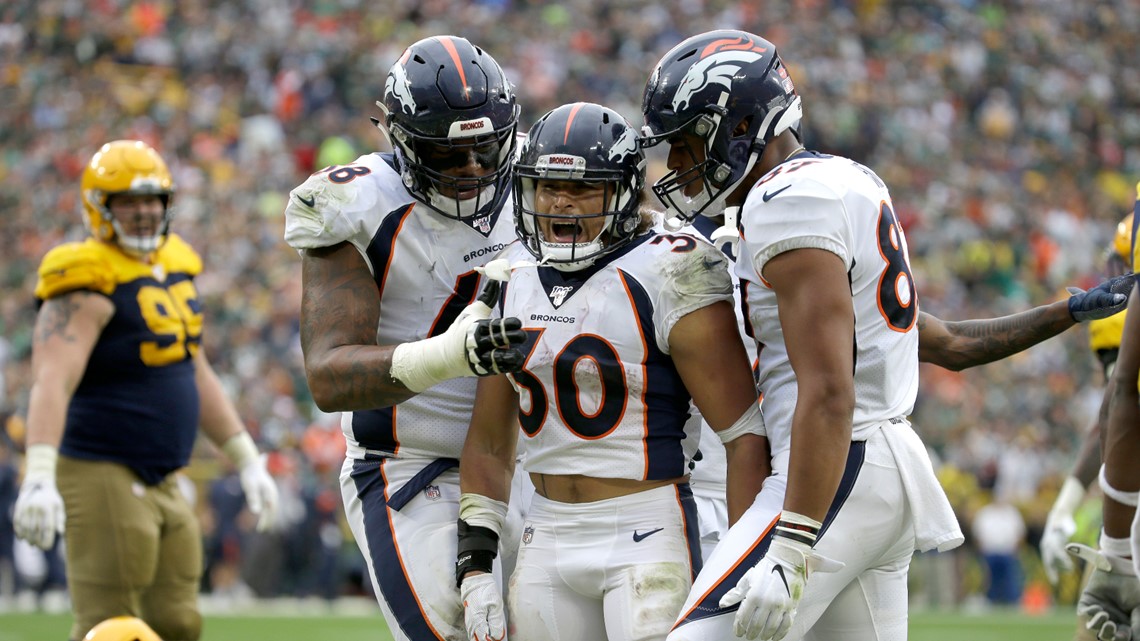 "I love the game of football and I love being out here. I never look at money. Money is going to come when it comes. But I was a top 5 running back the year before and top 15 this year so I feel like I am outplaying my contract but at the end of the day I'll continue to play with the contract they gave me."
Lindsay's rookie season of 2018 could have been even better had he not suffered a wrist injury that required surgery and cost him the final game. He played through some discomfort last season and underwent another procedure in January.
"Wrist feels good,'' Lindsay said. "By the time we start playing – if we even have a season this year – I'll be ready. I'm ready now. I'm staying in shape. I have a baby boy on the way so that's my focus right now."