ENGLEWOOD, Colo. — After reviewing the crushing hit Kareem Jackson delivered against Washington tight end Logan Thomas, the NFL decided not to suspend the Broncos' hard-hitting 35-year-old safety.
The league apparently felt it was bad enough the Denver defense fell apart after Jackson was ejected for launching into his helmet to helmet hit on Thomas as the tight end was hauling in a fourth-and-goal, 4-yard touchdown that ignited Washington's comeback from a 21-3 deficit Sunday at Empower Field.
Washington scored on five of six drives in one stretch, then hung on for a 35-33 win.
An NFL source stated to 9NEWS, "Kareem Jackson will not be suspended. The play will be reviewed for discipline (a fine) as part of the standard process."
Jackson was fined $14,819 for his unnecessary roughness penalty on Raiders' receiver Jakobi Meyers in the Broncos' season-opening 17-16 loss to Las Vegas on Sept. 10.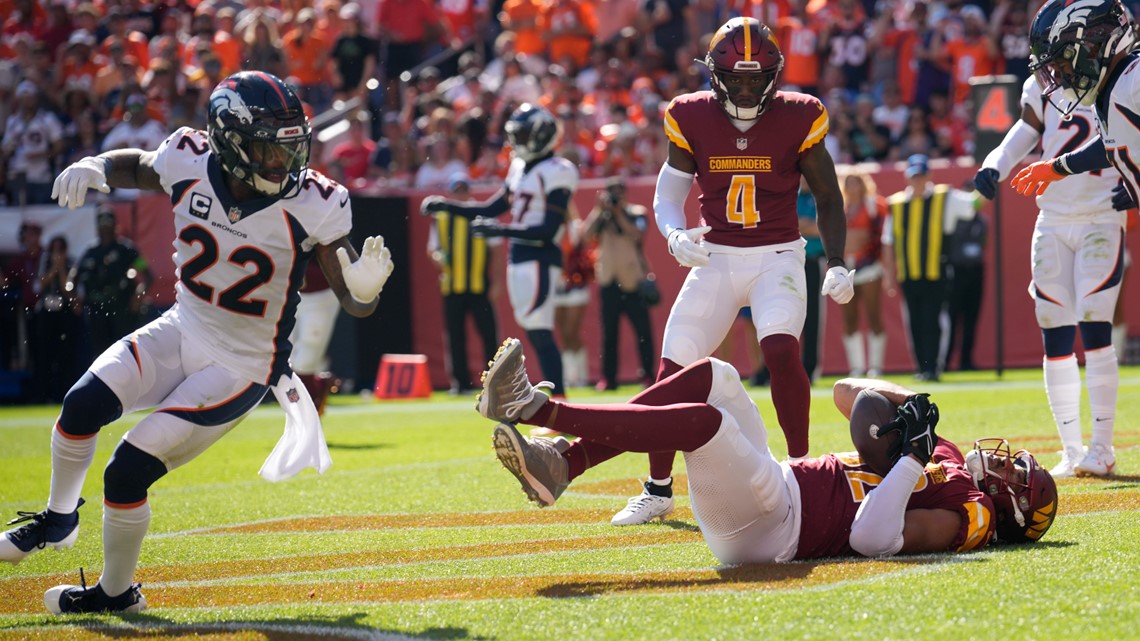 Broncos add pass rusher
Ronnie Perkins, a former teammate of Nik Bonitto at Oklahoma, was added to the Broncos' 53-man roster after the third-year pro was signed away from the New England Patriots' 53-man roster.
Perkins was suspended from the first five games of Oklahoma's 2020 season for failing a drug test late in the 2019 season. He returned to play in six games and had 5.5 sacks and 10.5 tackles for loss. That season, Perkins' position coach was Jamar Cain, who is in his first season as the Broncos' pass-rush specialist.
Perkins was drafted in the third round by the Patriots in 2021, but Perkins never played for them as he spent time either on the game-day inactive list, injured reserve or practice squad.
The Broncos are thin at edge rusher following the hip injury to veteran Frank Clark.