ENGLEWOOD, Colo. — With the withdrawal of Jim Harbaugh from consideration, the Broncos' annual head coaching search is closing in on the halfway point.
Keep in mind, three of the five playoff winners over the weekend – the 49ers, Jaguars and Ravens – were trailing at halftime. There is a long way to go.
The Broncos interviewed four head coach candidates last week – Harbaugh, the University of Michigan head coach, via Zoom, followed by in-person interviews with Denver's own defensive coordinator Ejiro Evero, recent Stanford head coach David Shaw, and former Colts and Lions' head coach Jim Caldwell.
Next up for the Broncos' interview contingent of CEO-owner Greg Penner, owner Condoleezza Rice and general manager George Paton are four more head coach candidate interviews this week – former Saints head coach Sean Payton and Rams defensive coordinator Raheem Morris on Tuesday, 49ers defensive coordinator DeMeco Ryans on Thursday, and Dallas defensive coordinator Dan Quinn on Friday.
A source told 9NEWS Harbaugh and Penner held several positive conversations in the last two weeks – make no mistake, Harbaugh was high on Penner's list of candidates – before one last call was made Monday morning. This one was placed by Harbaugh, who informed Penner he was staying at Michigan.
So that leaves seven candidates for the Broncos' head coach position. After the first-round of interviews concludes with Quinn on Friday, Penner is expected to choose one to three finalists. If it's one, the Broncos' next head coach could be known by Monday, Jan. 23. If Penner wants to re-interview two or three candidates, the process could extend until the end of next week.
It will not be an easy decision for all seven candidates are worthy of an NFL head coach position, yet each of the seven have issues that must be thoroughly examined.
Here are the pros and cons of the Broncos' seven candidates in order of their interview: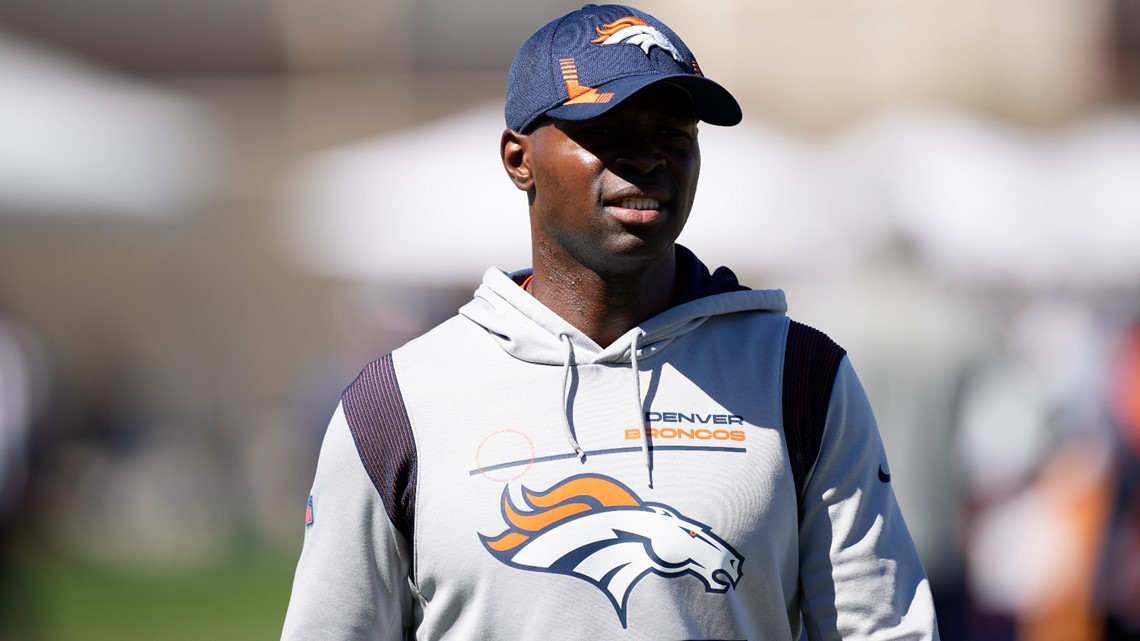 Ejiro Evero
Position: Broncos' defensive coordinator
Pros: A quiet, unflappable leader who amidst a turbulent Broncos' season had the Denver D ranked among the league's top 3 in points and yards allowed through the first 12 games. Evero worked his way up from the bottom rungs of the coaching ladder which means he has a broad view of how successful coaching staffs are run.
Seems to have a good feel and instincts for the game based on how he dialed up the blitzes at the right time, at least through the first 70 percent of the season.
Evero is also the NFL candidate most in demand as he has either interviewed, or has interviews scheduled with the Colts, Texans and Panthers. And the Atlanta Falcons wanted to interview him for their defensive coordinator but were blocked, at least for now, by the Broncos.
Cons: Does not have head coaching experience – something Penner would prefer after the Broncos' three previous hires were first-time head coaches and all were dismissed with losing records.
Fair or not, Evero is attached to Nathaniel Hackett, his best friend. The Broncos fired Evero's best friend with two weeks remaining in the season. Evero then rejected the Broncos' offer to become interim head coach the final two weeks.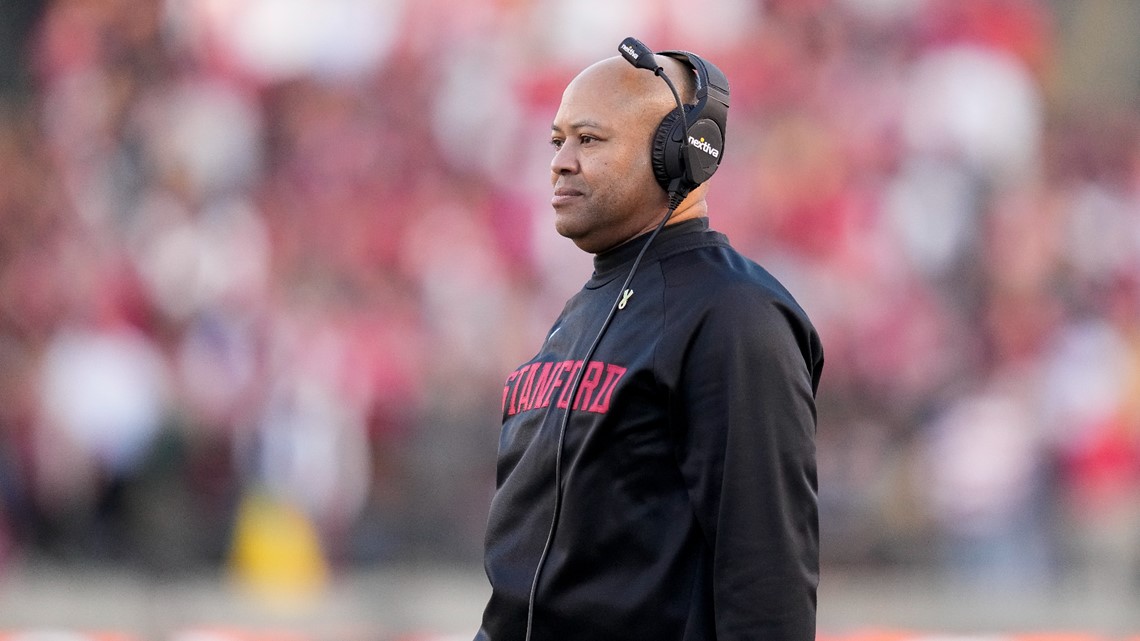 David Shaw
Position: Just resigned after 12 seasons as Stanford's head coach.
Pros: In the eight-season period from 2011-18 -- when Stanford's academic requirements only significantly put the program at disadvantage compared to other Power 5 programs and not just at an absurd disadvantage since the advent of the NIL and massive growth in the transfer portal pool – Shaw averaged a 10-3 record that included a 5-3 mark in bowl games.
During that time, Shaw drew head coaching interest from the Raiders and 49ers among other teams. Shaw also has 9 years of NFL assistant coaching experience, primarily on the offensive side of the ball which is where the Broncos need the greatest improvement.
There is also a personal connection between Shaw and the Broncos' ownership group. Penner and his wife Carrie, who together hold a 60 percent stake in the Broncos, both received their MBAs from Stanford's Graduate School of Business and they have since been top supporters, both financially and emotionally, in the school's athletic, academic and community service programs. Rice is another Broncos owner with long academic administrative and professor ties to Stanford.
Cons: Shaw does not have NFL head coaching experience. And while the drastically changing college landscape challenges Stanford more than others, the fact remains Shaw's 14-28 record the past four years does not exactly make him a hot candidate.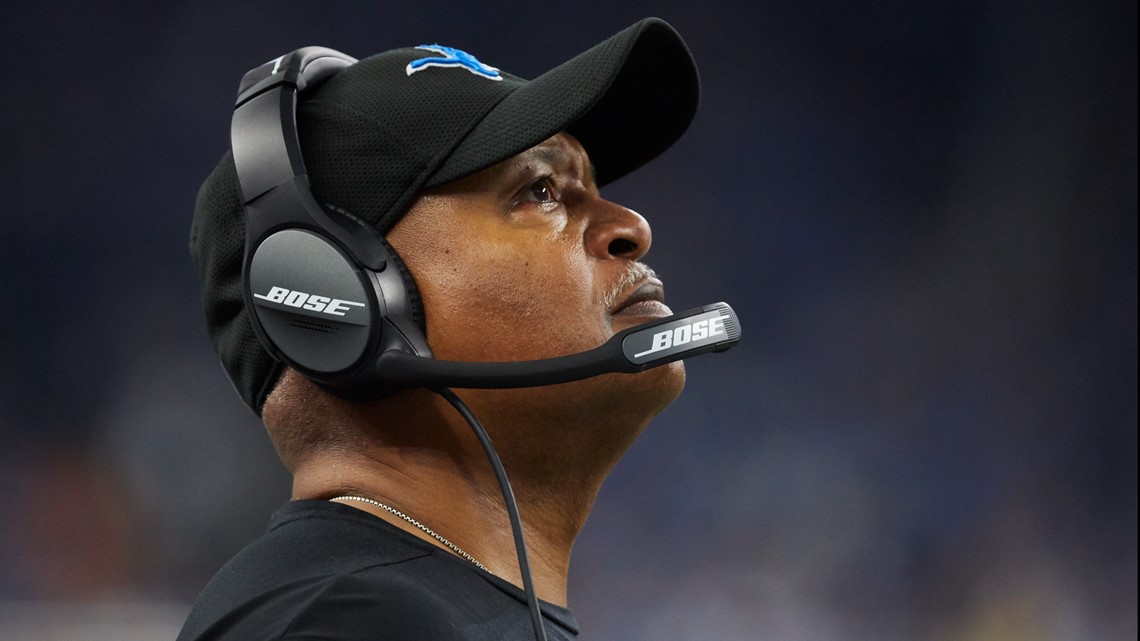 Jim Caldwell
Position: Former head coach of Detroit Lions (2014-17) and Indianapolis Colts (2009-11).
Pros: Not only does he have NFL head coaching experience, he has successful experience. In his four years at Detroit, Caldwell guided the Lions to an average record of 9-7 and two playoff berths. The Lions were 4-12 and 7-9 in the two years before he got there and 6-10 and 3-12-1 in the two years after he was dismissed.
Because he's a little more quiet and low-key than many other NFL head coaches, Caldwell is underrated as a leader.
Take away the Missing Manning season of 2011, when the Colts had no chance, and Caldwell's overall NFL head coaching record is 60-36, or an average of exactly 10-6 a year for six years.
Cons: Caldwell should have got another NFL head coaching job at some point during the 2018, 2019 and 2020 coach hiring cycles, but because he has been out of coaching for all but one year in the past five seasons, he may be the longest of the long-shots to become the Broncos' next head coach.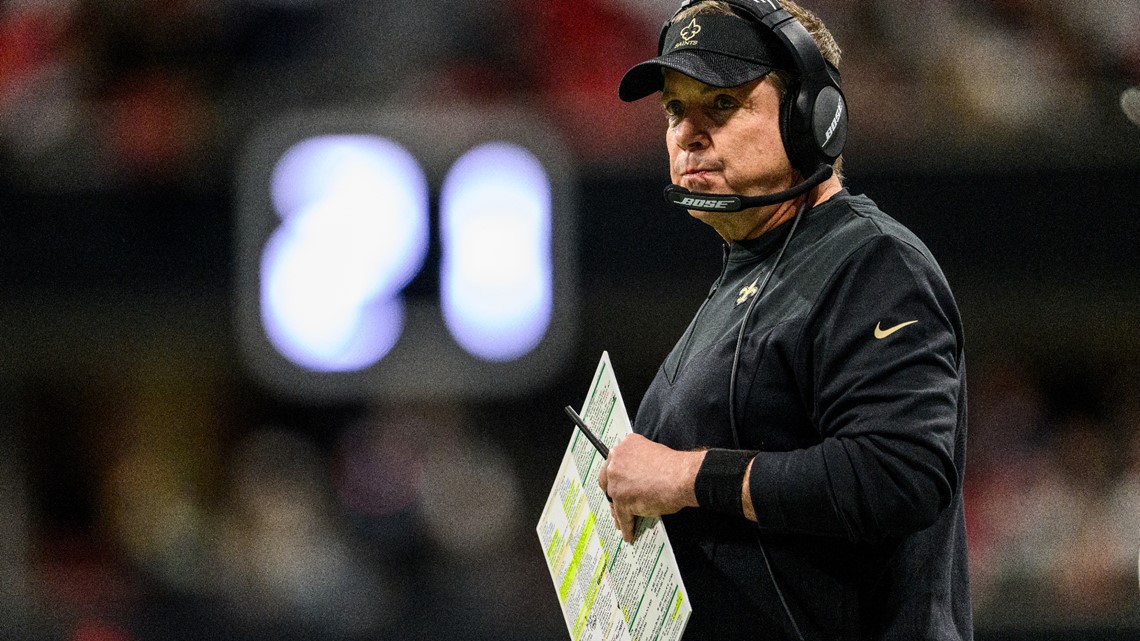 Sean Payton
Position: New Orleans Saints head coach for 15 seasons (2006-11, 2013-2021)
Pros: Easily the most experienced of the Broncos' NFL head coach candidate and one of the most successful as he guided the Saints to the 2009-season Super Bowl title and three NFC Conference Games berths. He has twice made impressive comebacks following adversity. The first time he rebounded from his season-long, Bounty Scandal suspension in 2012 to go 11-5 with a playoff win in 2013. And then after three consecutive 7-9 seasons when he had some of the league's worst defenses from 2014-16, Payton averaged better than 12-4 a year for four years from 2017-20.
And he didn't just win with Drew Brees as his quarterback. Payton guided the Saints to a 5-0 record with Teddy Bridgewater in 2019, a combined 7-2 mark with Taysom Hill in 2020-21 and posted a 5-2 record with Jameis Winston in 2021.
And Payton is by far the best offensive head coach among the candidates. Counting his three years as the New York Giants' offensive coordinator, Payton's teams have ranked No. 1 in total offense in six of his seasons and 15 times finished in the top 10. His teams were also top 10 in scoring 12 times.
Payton figures to be the best man to get the most out of a Russell Wilson-led offense. Penner, George Paton and Rice will meet Sean Payton in Los Angeles on Tuesday morning.
Cons: Because the Saints hold Sean Payton's rights for another two years, the Broncos may have to surrender their first-round draft pick, which at present will be no better than No. 24 overall as it came from the 49ers, who are among the eight teams still alive in the postseason. To give up two first-round picks and two second-round picks for the quarterback Wilson one year and another first-round pick for Sean Payton the next year is roster suicide. The Broncos weren't 5-12 this season because of coaching alone.
Payton is also expected to command a $20 million a year salary. And while Payton won here and there without Drew Brees, it remains to be seen if he can win consistently with another quarterback.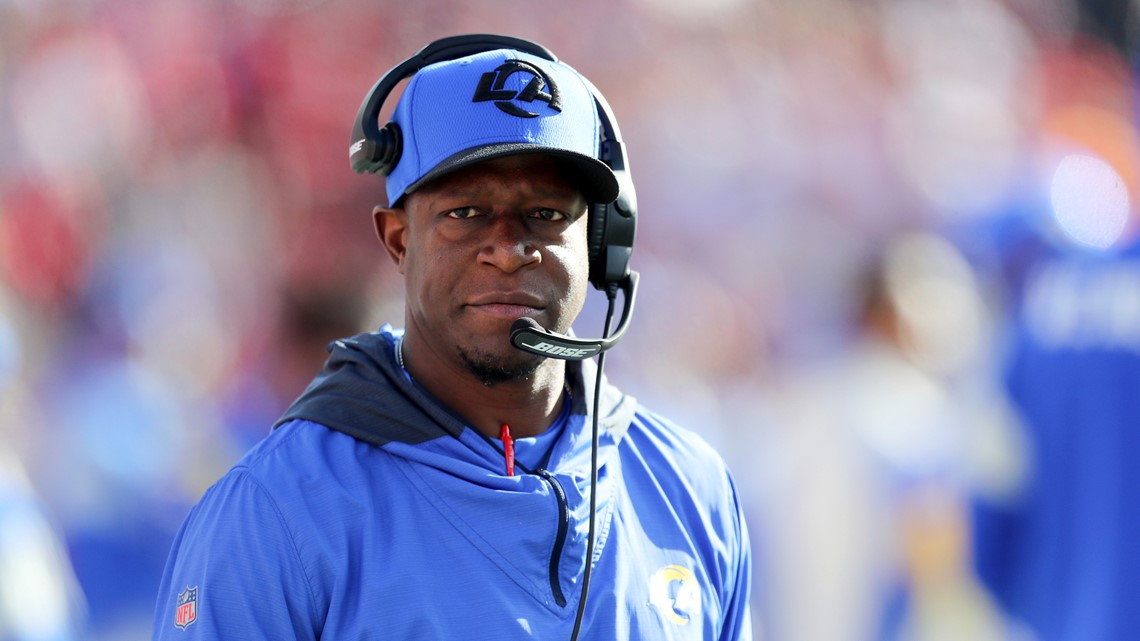 Raheem Morris
Position: Los Angeles Rams' defensive coordinator
Pros: Not only does Morris have two separate NFL head coaching stints, he had decent success with both. He was head coach at Tampa Bay for three years, going 10-6 in his second season of 2010. He then replaced Dan Quinn on an interim basis as Atlanta's head coach in 2020 and after inheriting a team that started 0-5, Morris won three of his first four games, including a win against the Broncos.
Morris also has a well-rounded resume' in that he was the Falcons' receivers coach for 4 years from 2016-19 and defensive coordinator for the Super Bowl-champion Rams in 2021. By all accounts, Morris' leadership skills have improved tremendously since his last full-time head coaching gig with Tampa Bay in 2011.
Cons: While Morris has had spot success as head coach, his overall record is 21-38. And his background is much more substantial on the defensive side while the Broncos foremost need help on offense side, especially in getting the best out of Wilson.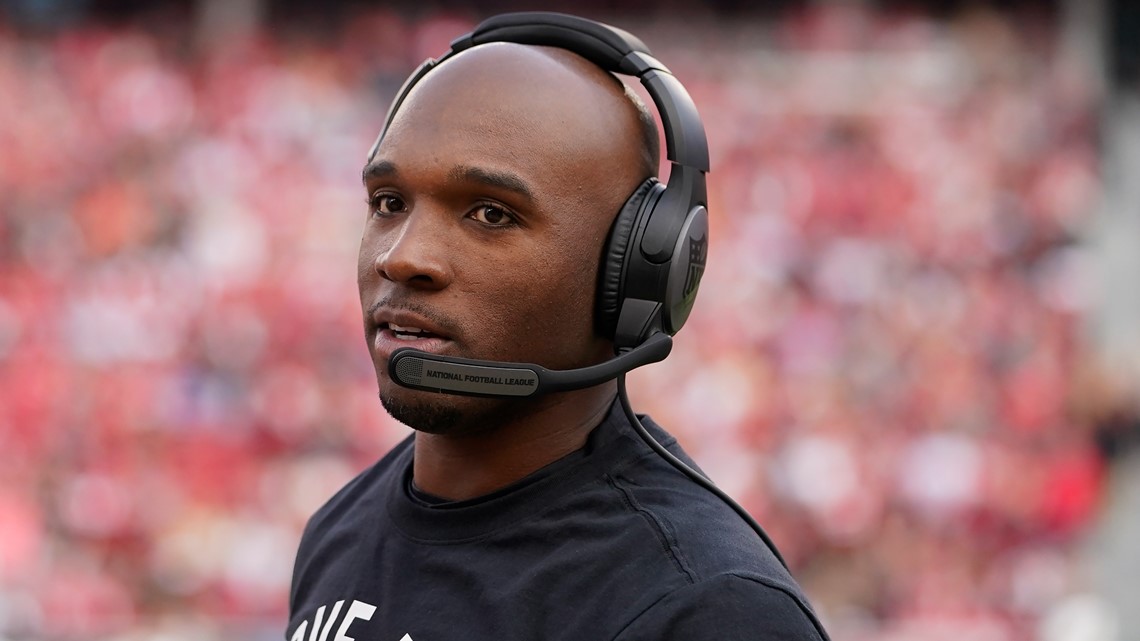 DeMeco Ryans
Position: San Francisco 49ers' defensive coordinator
Pros: Besides Evero, the hottest of the new head coach candidates as his 49ers' defense ranked No. 1 in points allowed and No. 1 in yards allowed. He also devised a defense that stymied MVP Aaron Rodgers and the heavily-favored Green Bay Packers in a second-round playoff game last year at Lambeau Field. Ryans played 10 years at inside linebacker, mostly while wearing the green dot as the defensive play caller, for Houston and Philadelphia so he's accustomed to being in charge from both sides.
Considered to have the "it" factor as a leader and coach.
Cons: Does not have head coaching experience and the Broncos as one of the league's flagship franchises is not an easy place to break in. The last three head coaches who had the most success leading the Broncos – Mike Shanahan, John Fox and Gary Kubiak – all had previous head coaching experience. Ryans would also need to sell Penner and the Broncos' brass on his hand-picked offensive coordinator who could get the Denver offense averaging mid-20s points for the first time since 2014.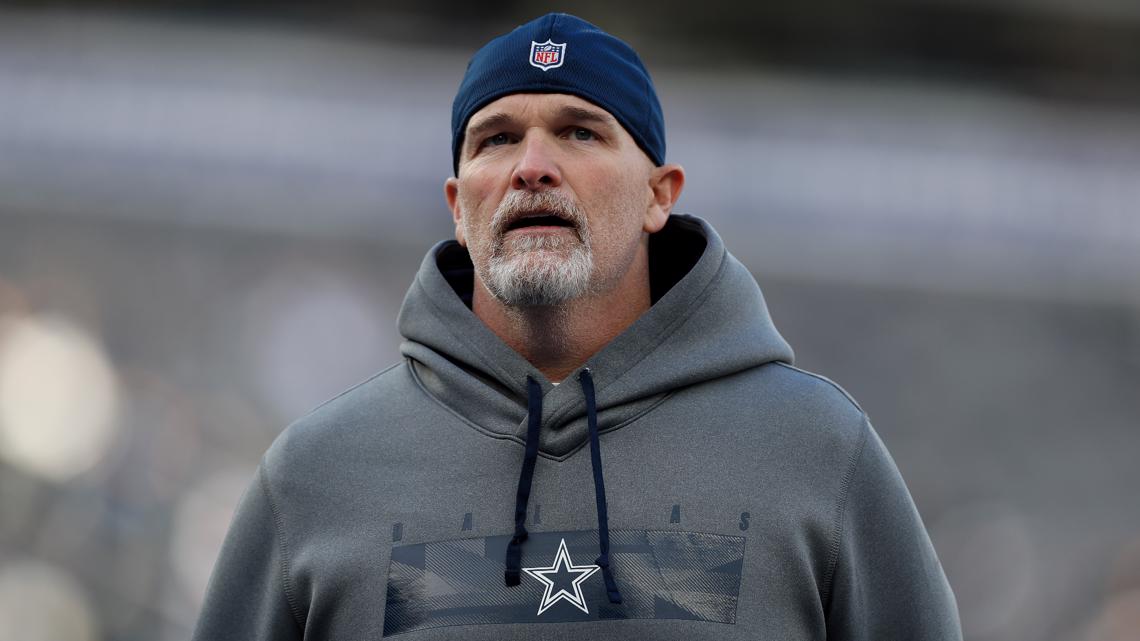 Dan Quinn
Position: Dallas Cowboys' defensive coordinator
Pros: The candidate who would work best with George Paton as Quinn has a close professional and personal relationship with the Broncos' general manager, at least he did until Quinn's second interview with the Broncos last year was cancelled because Paton was already sold on Nathaniel Hackett. The head coach and general manager is probably the most the most important relationship on an NFL team.
Quinn also had previous success as the Falcons' head coach, particularly in his second season of 2016 when he went 11-5 in the regular season, won two more playoff games, then had a 28-3, third quarter lead against New England in the Super Bowl.
And Quinn has been on Russell Wilson's coaching staff before. Quinn was the defensive coordinator for the famed Legion of Boom Seattle defense that earned back-to-back Super Bowl appearances in 2013-14, crushing the Broncos, 43-8 in Super Bowl 48 and blowing it against the Patriots in Super Bowl 49 when Wilson threw a goal-line interception to prevent a go-ahead score with seconds remaining.
Quinn has also re-established himself as one of the league's top defensive coordinators the past two seasons in Dallas as the Cowboys have ranked No. 7 and No. 3 in points allowed.
Cons: Sometimes when you are considered a high-energy, players' coach who keeps it fun but competitive, it's a positive, listed under "Pros." And sometimes when you follow Hackett, such a coaching style is listed under "cons." There are no more taskmasters in today's NFL. Even Bill Belichick seems to have softened. Quinn is also a defensive-oriented head coach who will need to sell Penner and company on how his hand-picked offensive coordinator will return Wilson to form.