ENGLEWOOD, Colo. — Russell Wilson beat the sunrise as he pulled in Tuesday for the first day of work.
Driving a show-stopping, sporty black sedan, Wilson stopped briefly to say hello to the 9NEWS observer standing outside before he drove into the Broncos' players' parking lot Tuesday.
Wearing what looked like an old-school, throwback Broncos' T-shirt and shorts, the quarterback couldn't wait to get started on the 2023 season. Broncos players, coaches, doctors and trainers reported Tuesday for physicals, conditioning, weight lifting and the start of the offseason training program. Dan Dalrymple's weight room was open for business by 4:30 a.m. Some from the medical staff were in by 5:30 a.m.
Wilson was among the first players to arrive.
This will be Wilson's 12th year in the NFL, second with the Broncos, and first with Sean Payton as his head coach and offensive game planner and play caller.
With improved special teams, an improved offensive line, and an improved Wilson, the Broncos have a chance to win at least 10 games in 2023 -- even if no one inside team headquarters has yet to state such a goal publicly.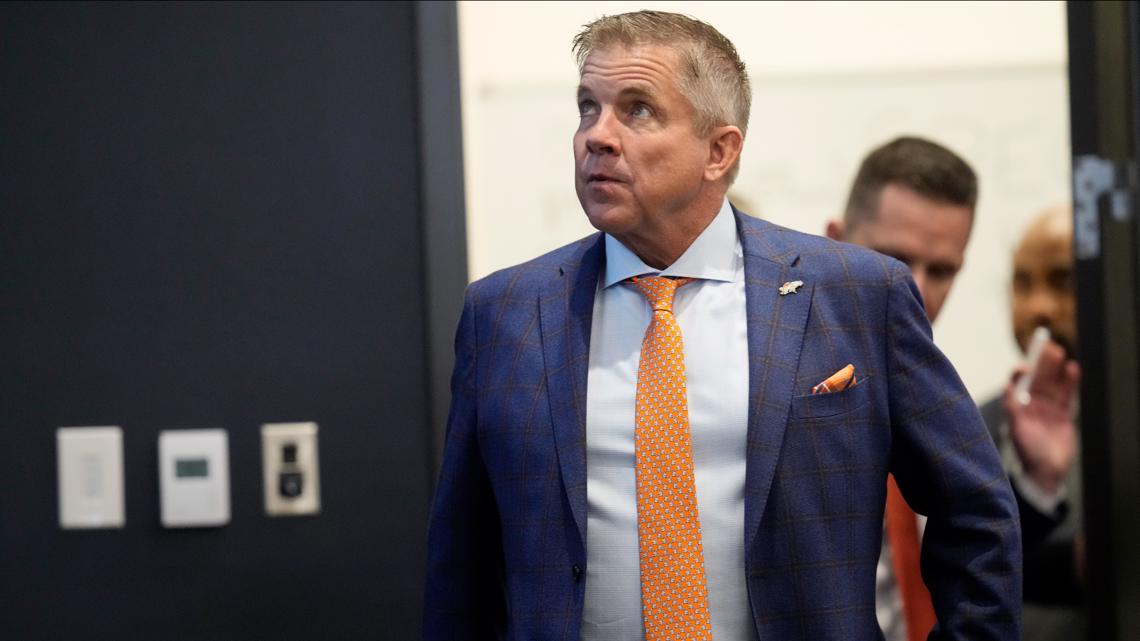 Then again, it's difficult to create headline material when the coach isn't letting anyone speak publicly.
"Were just going to go to work,'' Payton said when asked by 9NEWS about his bare-minimum media policy.
The Broncos boasted the NFL's top-spending free-agent class when they signed 13 players for a combined $241.25 million in total contract value last month but not one new rich guy stood wearing his expensive new suit before the cameras for a news conference, as had been the norm in previous years.
The no media policy extends through Phase I of the Broncos' offseason program as no players will be made available following their conditioning and weight-lifting workouts. The voluntary veteran minicamp has been postponed, so no media there. The first time a Broncos-sanctioned news conference will be held is May 23, the first day of OTAs, and then because the NFL says so.
The three new coordinators – Joe Lombardi, Vance Joseph and Ben Kotwica – have yet to be formally introduced to Broncos Country. Or in Joseph's case, re-introduced. He was the Broncos' head coach in 2017-18.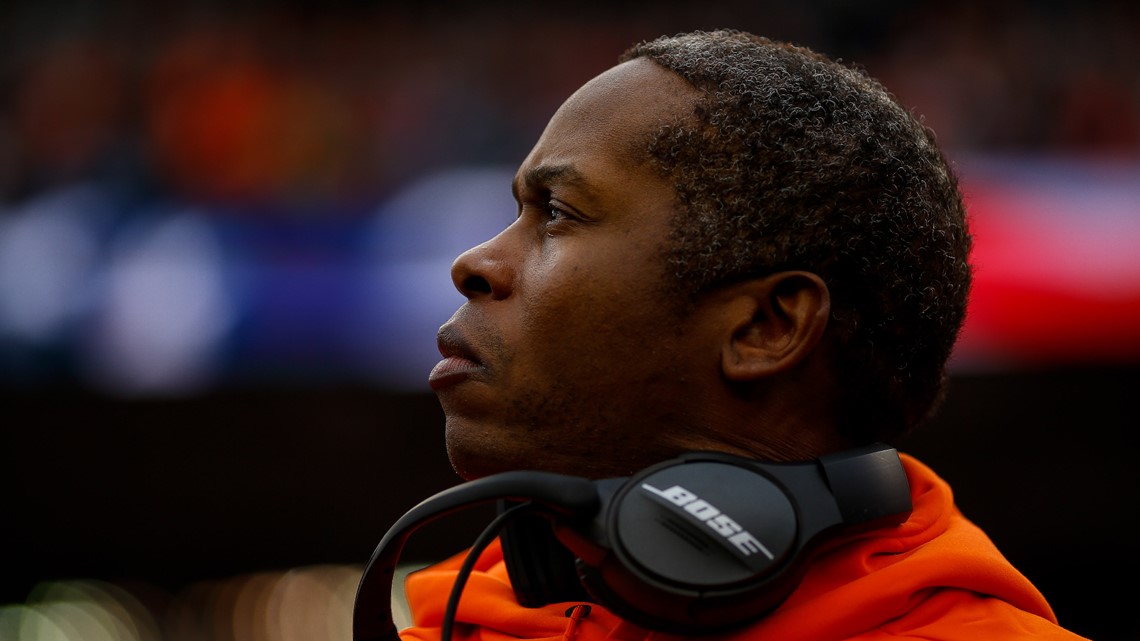 A low-key, no-comment approach may be best for the Broncos after they were buried beneath an avalanche of hype last season caused by the Wilson acquisition. But instead of getting 11 wins with 29 touchdown passes against 9 interceptions and league's sixth-best passer rating of 101.8 – Wilson's averages during his first 10 seasons in Seattle – the Broncos finished 5-12 in 2022 with Wilson throwing 16 touchdown passes against 11 interceptions while posting the 27th-best passer rating of 84.4.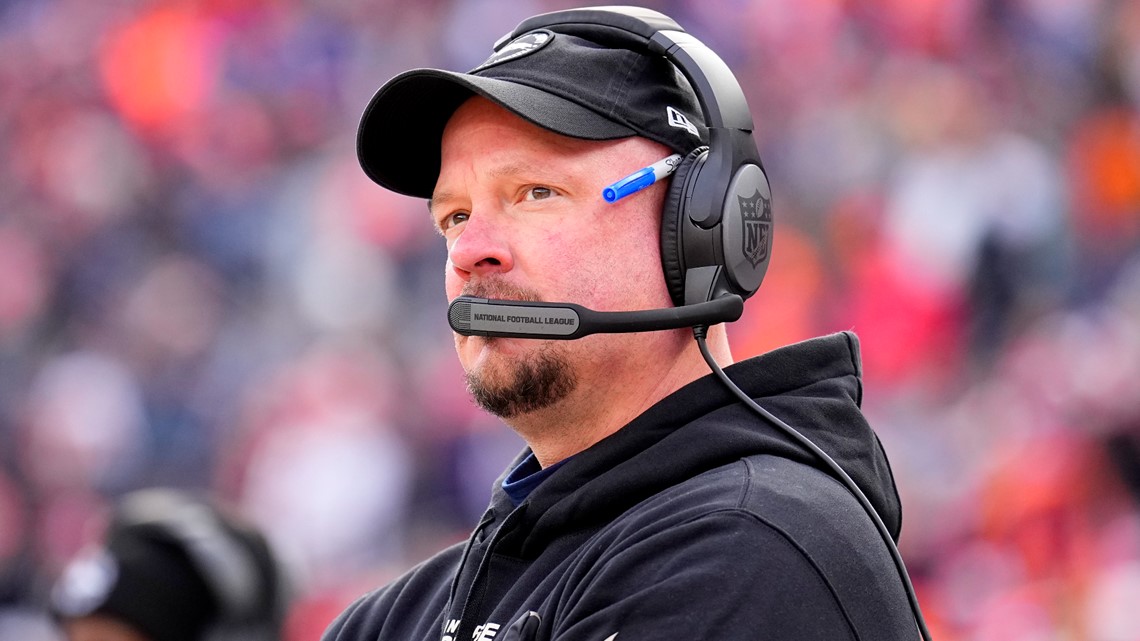 Head coach Nathaniel Hackett was fired before finishing his first season and most of his assistants followed a couple weeks later out the team's sliding headquarters doors.
Much more quietly, Wilson is expected to have a bounce-back year in 2023 thanks in large part to Payton, who built a two-decade reputation as one of the NFL's top offensive gurus. As Broncos owner and CEO Greg Penner was considering eight candidates for his head coach vacancy in January, Wilson let it be known Payton was his choice.
The quarterback got his wish and Payton rewarded the support by fortifying the offensive line with right tackle Mike McGlinchey and left guard Ben Powers at a combined $30.5 million a year. With headlights needed on the drive in, Wilson was ready to get started on the 2023 season.