If the Pro Football Hall of Fame is truly for those who irrefutably compiled a "message of excellence EVERYWHERE," as it emphasizes in its mission statement, then a contributor subcommittee must nominate Denver Broncos owner Pat Bowlen when it meets August 23 in Canton, Ohio.
"There are very few people in the modern history of the four major sports who were winners as Mr. B was,'' said Dick Ebersol, the former NBC Sports chairman who was active during Bowlen's long reign as head of the league's broadcast committee. "It's incalculable the winning he has accomplished. I mean it's hard to believe. And the fact that he maintained it decade after decade after decade is pretty awesome.''
The following chart of the six winningest owners in NFL history suggest Ebersol was not guilty of hyperbole.
Owner, team …………..… Total wins … Seasons … Wins/Year … PCT
Bud Adams, Hou/Ten ………. 409 ……..… 54 …………. 7.6 …........ .488
Ralph Wilson, Bills ………….. 390 ………... 54 ……...…. 7.2 ........… .464
Lamar Hunt, Chiefs …………. 381 ……...… 47 ………… 8.1 .....…… .534
Art Modell, Cle/Bal ……….…. 353 ………... 43 ………… 8.2 ….....… .530
Pat Bowlen, Broncos ……….. 348 .……….. 34 ……….. 10.2 ….....… .602
Al Davis, Raiders ……………. 348 ………... 40 ………... 8.7 …......... .543
The most overriding characteristic among the all-time winningest owners was longevity. Bowlen, who was officially diagnosed with Alzheimer's disease in 2014, was quantity and unmatched quality. He is easily the most efficient winner among the winningest owners.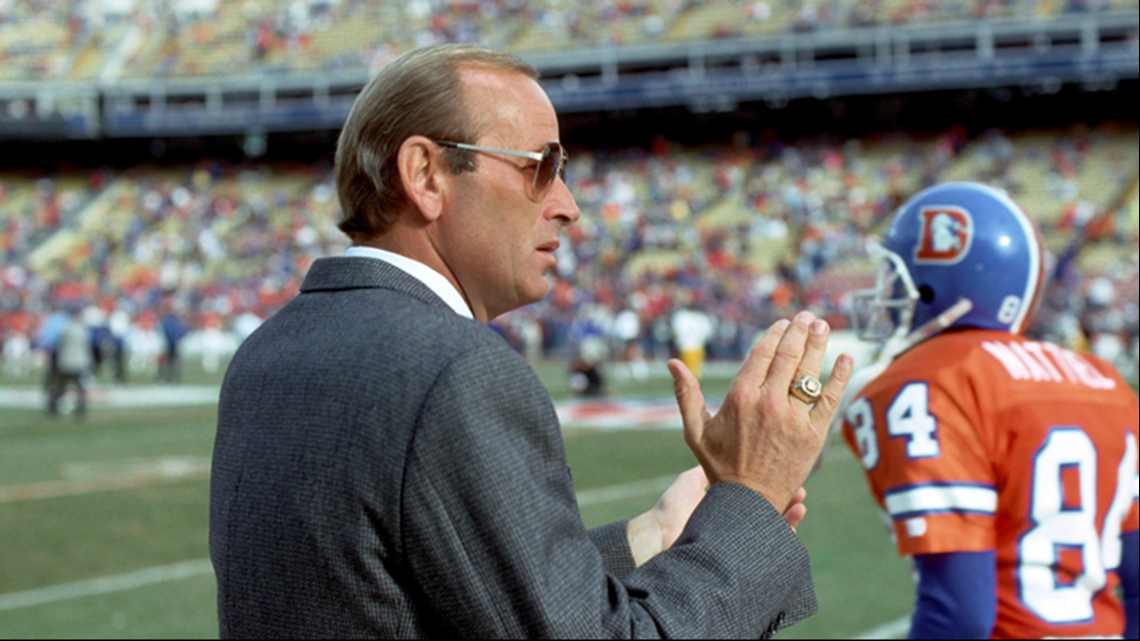 Team success, though, represents just one half of Bowlen's Hall of Fame candidacy. There was also Bowlen's contribution to the league. He served on 15 NFL committees – including as chairman of the two biggies, Broadcasting and Management Council (which led collective bargaining agreement negotiations with players' union boss Gene Upshaw). Only two Hall of Fame owners – Pittsburgh's Dan Rooney (18) and Kansas City's Lamar Hunt (16) -- served on more committees.
Perhaps more than any other, it was the vision of the Broncos' owner that elevated the NFL from reported revenues of $1.3 billion in 1990 to $13.2 billion in 2016.
"I feel that what really changed the NFL for the better, what took it from the old NFL to the new NFL, was the combination of Pat and Jerry (Jones, owner of the Dallas Cowboys),'' said David Hill, who oversaw the NFL on Fox from 1994 to 2012. "The two of them had brought a whole new way of thinking, especially about media to the game.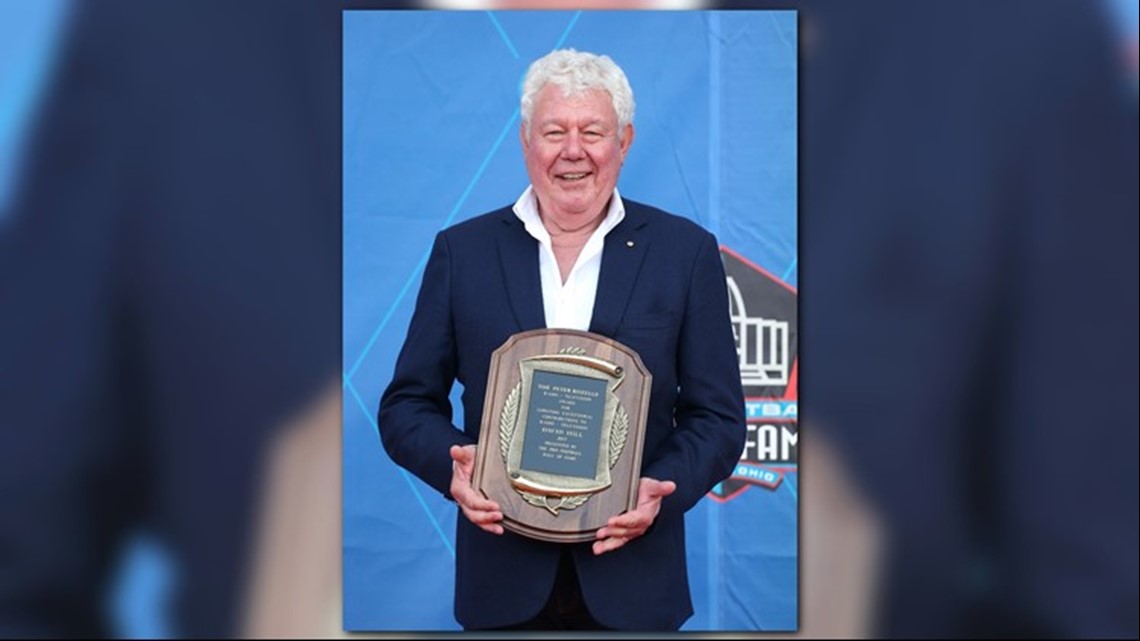 "Before it had been controlled by Art Modell. And Art Modell in 1994 had come from the Mad Men era of media. He had been very good. But what Pat and Jerry realized was the NFL had to change its approach to media. Specifically, when it came to finding younger viewers.''
Said Ebersol: "So much of what's carrying the league today, it's unbelievable television success, which I attribute largely to Pat and Jerry from the beginning of their time on the TV committee in 1992 or '93 on.''
You can almost hear what football fans are thinking. When two of the all-time best TV sports executives are crediting both Pat and Jerry, most people probably think it was Jerry. The Hall of Fame subcommittee that nominated Jones, and not Bowlen, for 2017 election no doubt heard, 'Jerry.' Pat? He must have been Jerry's henchman.
"It was the other way around,'' Hill said. "Pat was the brains; Jerry was the muscle.''
Ebersol had once called Bowlen the "Father of Sunday Night Football," the top-rated NBC weekly series that beginning in 2006 included flexible scheduling so it could avoid late-season clunker matchups.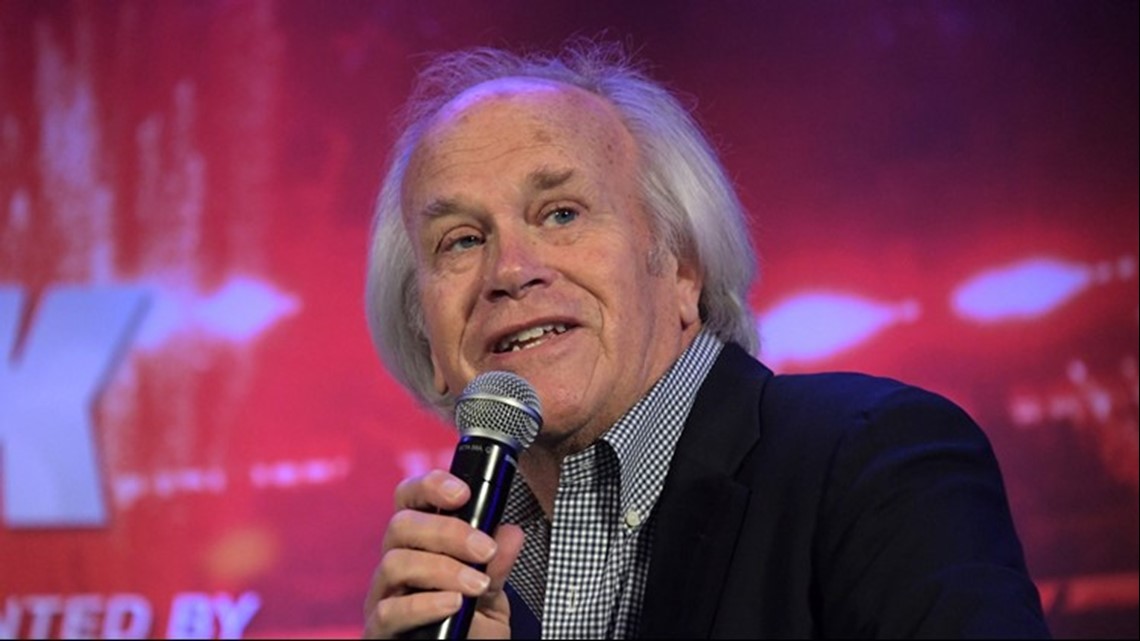 Ebersol and Hill credit the Bowlen/Jones tandem for bringing in Fox, and its young demographics, rather than extend long-time partner CBS in 1994, a move the players should know precipitated a 521 percent salary cap jump from $34 million that season to $177.2 million in 2018.
Paul Tagliabue, the NFL commissioner from 1989-2006, once said Bowlen was the only owner who held a major role in the league's top four components of television revenue, stadium construction, international growth and labor peace.
"I think Pat was the commissioner's favorite owner if for no other reason he was always available to work on all these committees,'' Ebersol said. "There are owners who have done a good job on a committee or two but all the various committees Pat was on – and in the end one of the reasons he went off the TV committee was because Roger (Goodell) really needed him for labor (negotiations).''
Bowlen's nomination by the Hall of Fame contributor subcommittee seems certain this week for the simplest of reasons: It's his turn.
The Broncos' owner finished third in 2017 when the HOF subcommittee made two, highly questionable selections of Jones and Tagliabue.
Jones was a questionable choice because he is still active. It's not wise to honor active members for posterity because they still have time to sully their legacies. And sure enough, Jones was reprimanded and fined millions a year later for trying to undermine commissioner Roger Goodell.
Tagliabue did not receive the necessary 80 percent vote from the final Hall of Fame voting body for election, ostensibly because his NFL medical advisor Eliot Pellman outrageously denied a connection between playing football and long-term head injuries.
For the Class of 2018, when only one contributor was selected, Mr. B finished second to general manager Bobby Beathard.
For the 2019 Hall of Fame class, there will again be two contributors selected by the subcommittee when it meets on Thursday. Bowlen is the favorite to get one nod. The other nomination figures to be either former New York Giants' GM George Young or longtime Cowboys' scout Gil Brandt.
Bowlen should get finally get the HOF nomination, right ladies and gentlemen?
"(Bleep) yeah,'' Hill said.
"I think this is his year,'' said Shannon Sharpe, a Hall of Fame tight end who played the bulk of his career with the Broncos. "I thought last year should have been his year. What I hate is – whenever he goes in, it's going to be a great experience for his family, especially with what Mrs. B is all the sudden going through (with her own recent diagnosis of Alzheimer's). But it would have been really nice for Mr. B to get this award and he know about it.''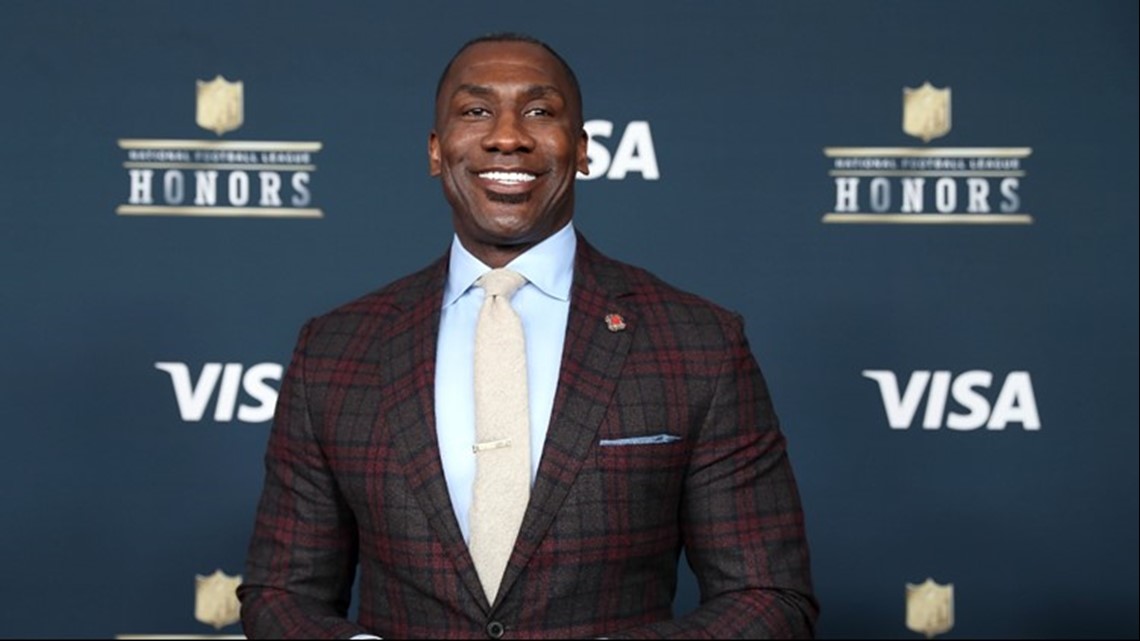 If Bowlen is to be nominated by the contributor subcommittee this week, and then elected by the full voting body next February on Super Bowl LIII eve in Atlanta, he would not be expected to attend.
With ratings sagging for the interminably long Hall of Fame induction ceremony (five hours of verbosity last year), perhaps Bowlen's condition is one reason why there's been no rush to nominate him. Or perhaps it was Bowlen's low-key, reticent personality – some confused his shy nature as aloofness – that explains why the more accessible and quotable Jones leapfrogged into Canton's hallowed halls last year.
"Mr. B stayed in the background,'' Sharpe said. "He was like, I hired these people and coaches to put this team together and give us the best chance to win. I don't need to address the team. I don't need to address the media. I'm the owner. That's good enough for me.
"Whereas some of these other owners, they want to be out front when things go well. That was never Mr. B.''
Nope. The first chance Bowlen had to accept applause from a national audience – after his Broncos stunned the world by defeating the heavily favored Green Bay Packers in Super Bowl XXXII –he immediately demurred to his favorite player, John Elway.
"This One's For John!'' Bowlen announced.
You could sense Bowlen's relief as he handed over the Lombardi Trophy to Elway, an exchange that backed him away from center stage.
"He didn't take any (B.S.),'' Hill said. "He was a straight shooter. He was smart. His public persona wasn't gregarious but he had a huge heart. He hid it well.''
Even the hated divisional rival Oakland Raiders found a soft spot in Bowlen's heart. The compassion was kindled not for Al Davis, the Raiders' ever litigious owner, but for league's sake.
For at least the second time, Davis and the NFL were embroiled in a lawsuit after he moved his franchise from Los Angeles back to Oakland in 1995.
Amy Trask became the Raiders' chief executive officer in 1997. There were frustrations when at one of the league's meetings she received an olive branch from a surprising source.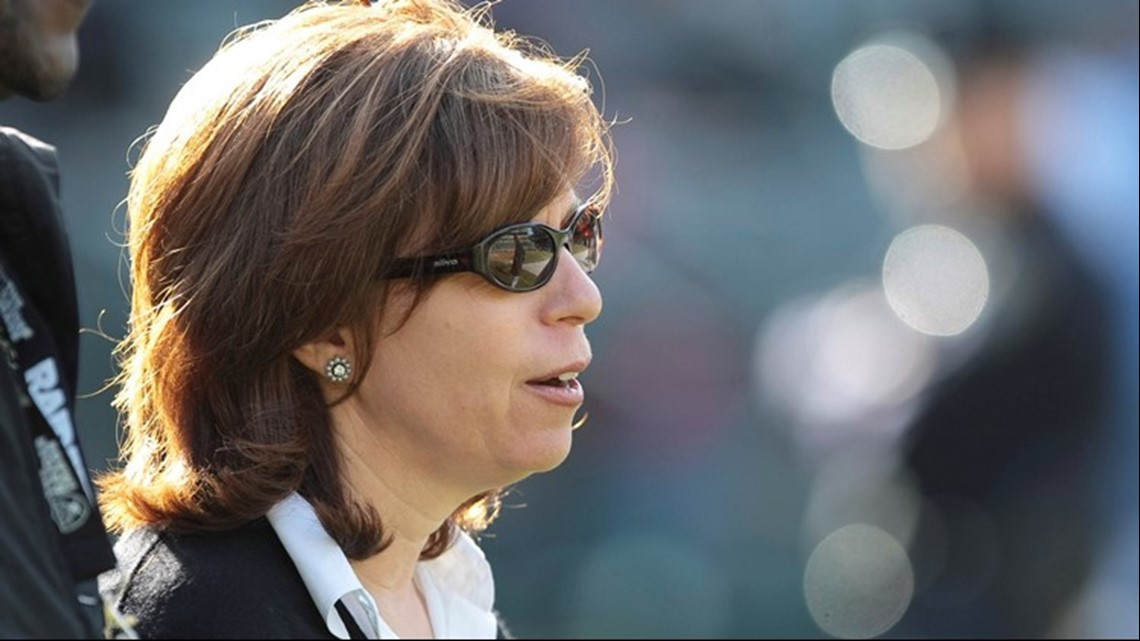 "Pat approached me and said, 'I understand what you're trying to accomplish. I want to help you,''' Trask said. "He was the first person associated with any team or the league office to extend himself in that manner.
"He both recognized what I wanted to do and wanted to accomplish and he very graciously and generously offered to assist me in that regard. I don't think that was the easiest thing for him to do.
"He was extending himself to lend a hand for something he felt was in the best interest of the league.''
Pat Bowlen's heart was with the NFL. Did he help? Trask didn't know what Bowlen may have done behind the scenes. But eventually, the Raiders and the league did reach a settlement.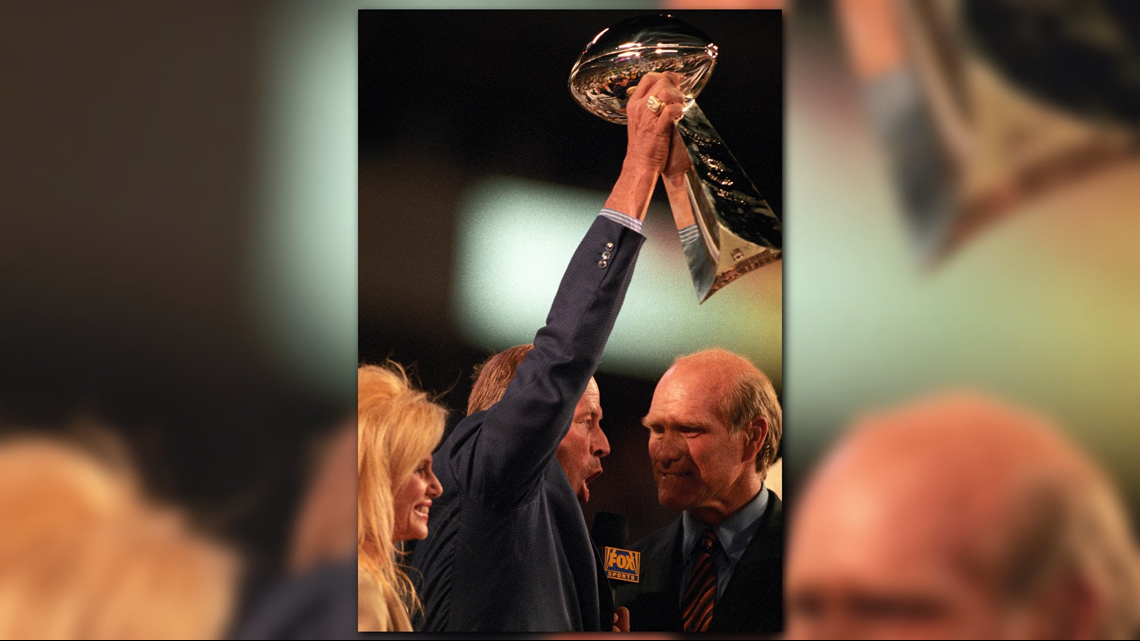 Even when including their disappointing 5-11 record in 2017, Bowlen's Broncos have had more Super Bowl appearances (7) than losing seasons (6). That's enough to get his bust bronzed even if he never lifted a finger for the good of the league.
But there was so much more. No owner during the league's transitional period from the late-1980s through the start of NBC's Sunday Night Football in 2006 did more for the NFL than Pat Bowlen.
"He was a tough man who fortunately for those he let under veil, so to speak, he was a straight shooter,'' Ebersol said. "He never, ever, ever told an untruth. And he expected you to do the same. Once he saw I was doing that I became his cohort and his friend.
"And yet, even in negotiations for what turned out to be Sunday Night football, he kept telling me, "That's not going to do it. That's not good enough.' He always thought I had $50 million more in my pocket. Which I didn't. But that didn't stop him from always pushing. He was always an NFL owner, first, and then a friend, second.''
The Hall of Fame contributor subcommittee meets Thursday in Canton. Why Bowlen wasn't put forth for Hall of Fame election years ago is a baffling travesty but for the sake of maintaining excellence, the wait must end.
PHOTOS | Pat Bowlen Through The Years