BOULDER, Colo. — Eric Bieniemy, the Kansas City Chiefs offensive coordinator who appeared to be the top target in the University of Colorado's search for a new head football coach, notified his alma mater Wednesday night he would no longer seek the job, a source told 9NEWS.
A star CU running back from 1987-90 who later had two assistant coaching terms with his school, Bieniemy was contacted for the head coach last Wednesday, the same day Mel Tucker officially resigned after one year at the position to become head coach of Michigan State.
Although Bieniemy never formally interviewed for the CU head job, he and school officials stayed in contact either personally or through his agent, even while he and his family kept a long-scheduled, five-day vacation.
Bieniemy's Chiefs were coming off the emotional whirlwind of their added monthlong run towards winning Super Bowl LIV — in the midst of which he interviewed for three NFL head coaching jobs without landing any of them.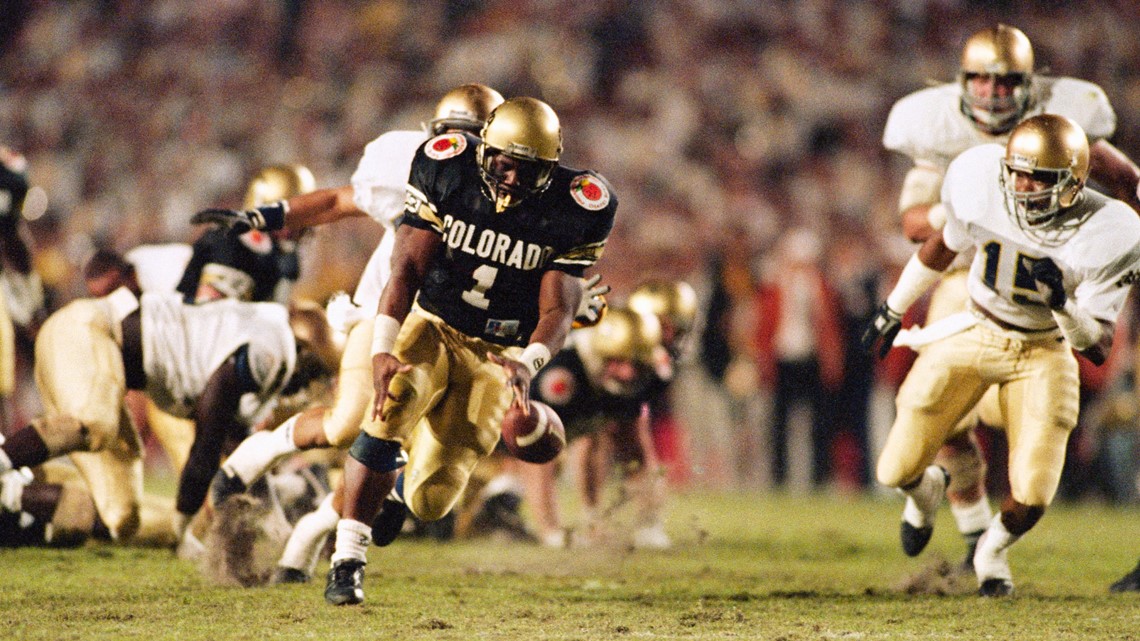 Meanwhile, CU interviewed receivers coach and interim head coach Darrin Chiaverini on Monday, former Wisconsion head coach and current New York Giants outside linebackers coach Bret Bielema on Tuesday and Alabama offensive coordinator Steve Sarkisian on Wednesday, according to multiple sources.
Air Force coach Troy Calhoun was also on CU's radar with one source saying his interview was scheduled to occur Thursday.
Sarkisian withdrew from consideration Thursday and will stay at Alabama, a source confirmed to 9NEWS.
But it appeared Bieniemy was CU's top choice from the moment Tucker flew off to East Lansing, Michigan. CU had tentatively hoped to reach a decision on its head coach by Friday, per sources, but it's unclear if their target date will be pushed back in light of Bieniemy's decision to drop out.