There's a new team training at Mile High, and it's not the Denver Broncos. Miles, however, did make an appearance.
More than 100 kids with a range of diagnoses came out to Mile High to throw, catch and score some touchdowns with the National Sports Center for the Disabled.
The ability clinic at Mile High on Thursday had six stations where kids could make tackles, catch and throw passes, and, of course, spike the ball when they score.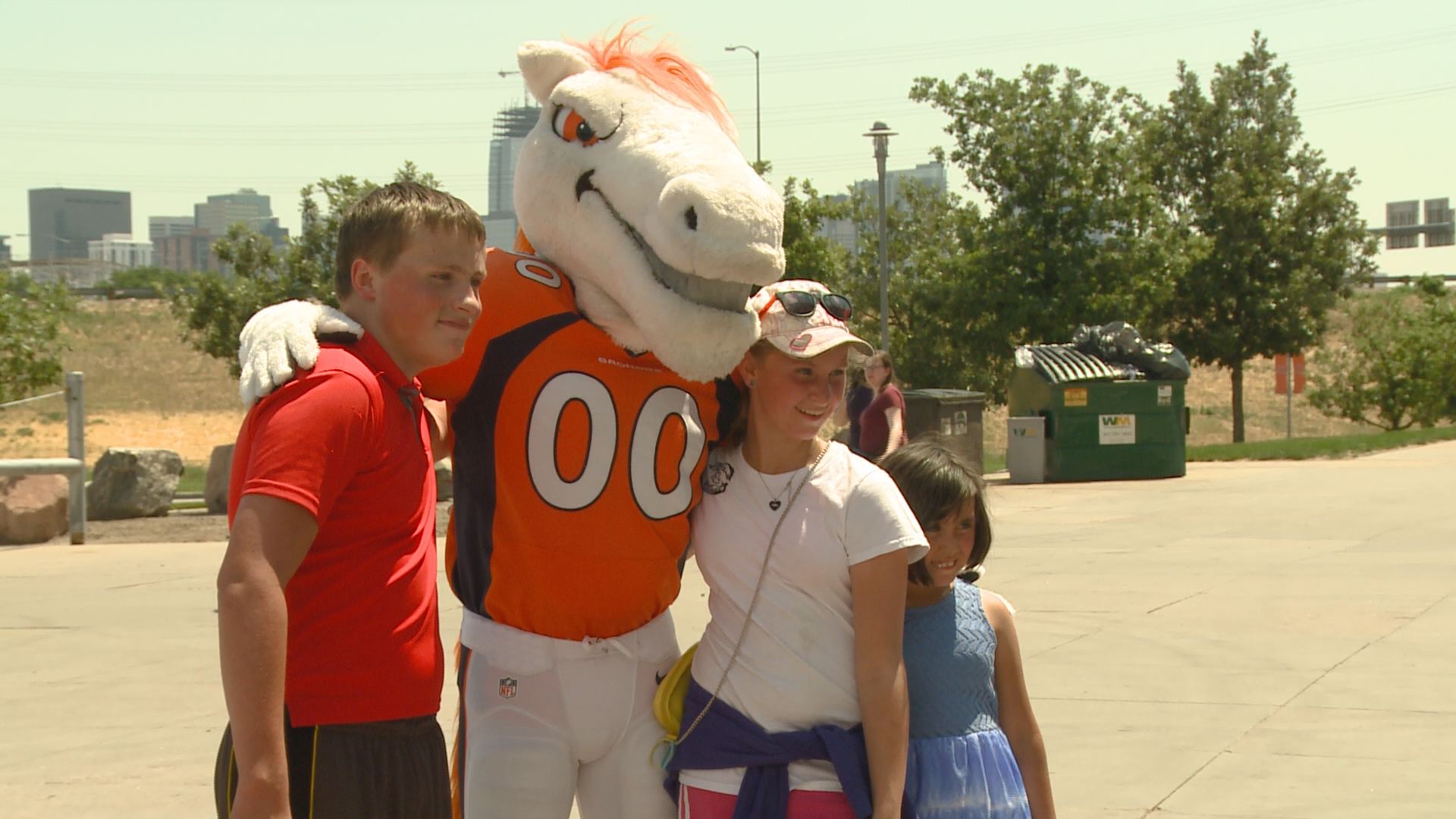 "Folks might say 'well, football, what child with cerebral palsy or what kid in a wheelchair...would want to play football?" said Beth Fox, the program's education and outreach director. "Because it's embedded in the American fabric."
The activities at Mile High are all about getting kids who are challenged every day to challenge themselves in a sport they might not otherwise play. They come to play and make some friends, but the stories they can tell their families on Sundays are priceless.
"To be able to sit on the couch... and say, 'I was on that field, I caught that ball' - [that] is really something," Fox said.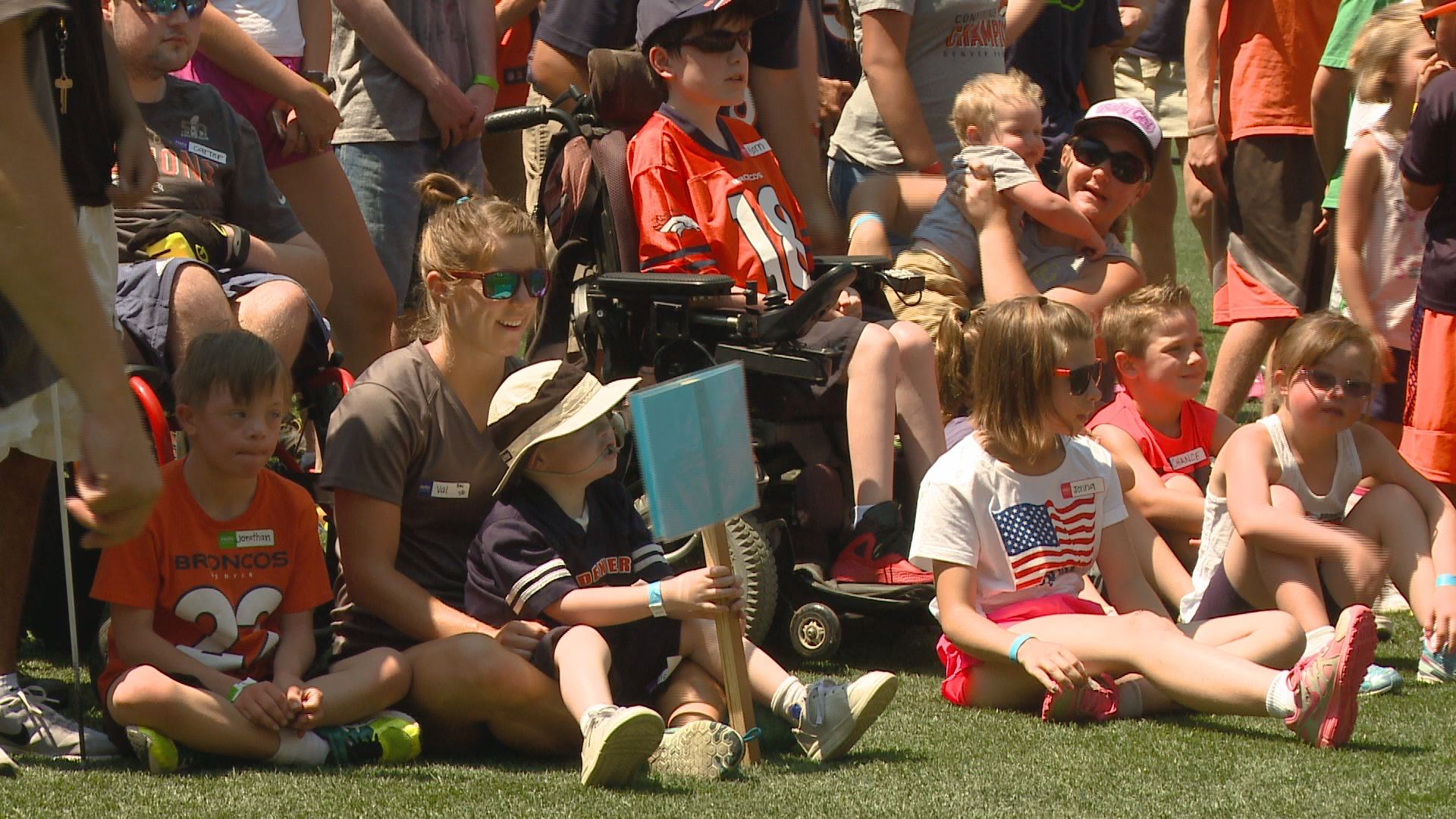 Sixth-grader Noal Blessing attends the Rocky Mountain Deaf School in Jefferson County. He cuts through cones in the obstacle courses in his wheelchair. This is his first time at the Broncos ability clinic. Usually, he's running track.
"I run in my wheelchair," Blessing said. "I'm like literally the only racer that runs in a wheelchair... I do the mile and shot put."
And when it comes to running and racing, Blessing lets his imagination run wild.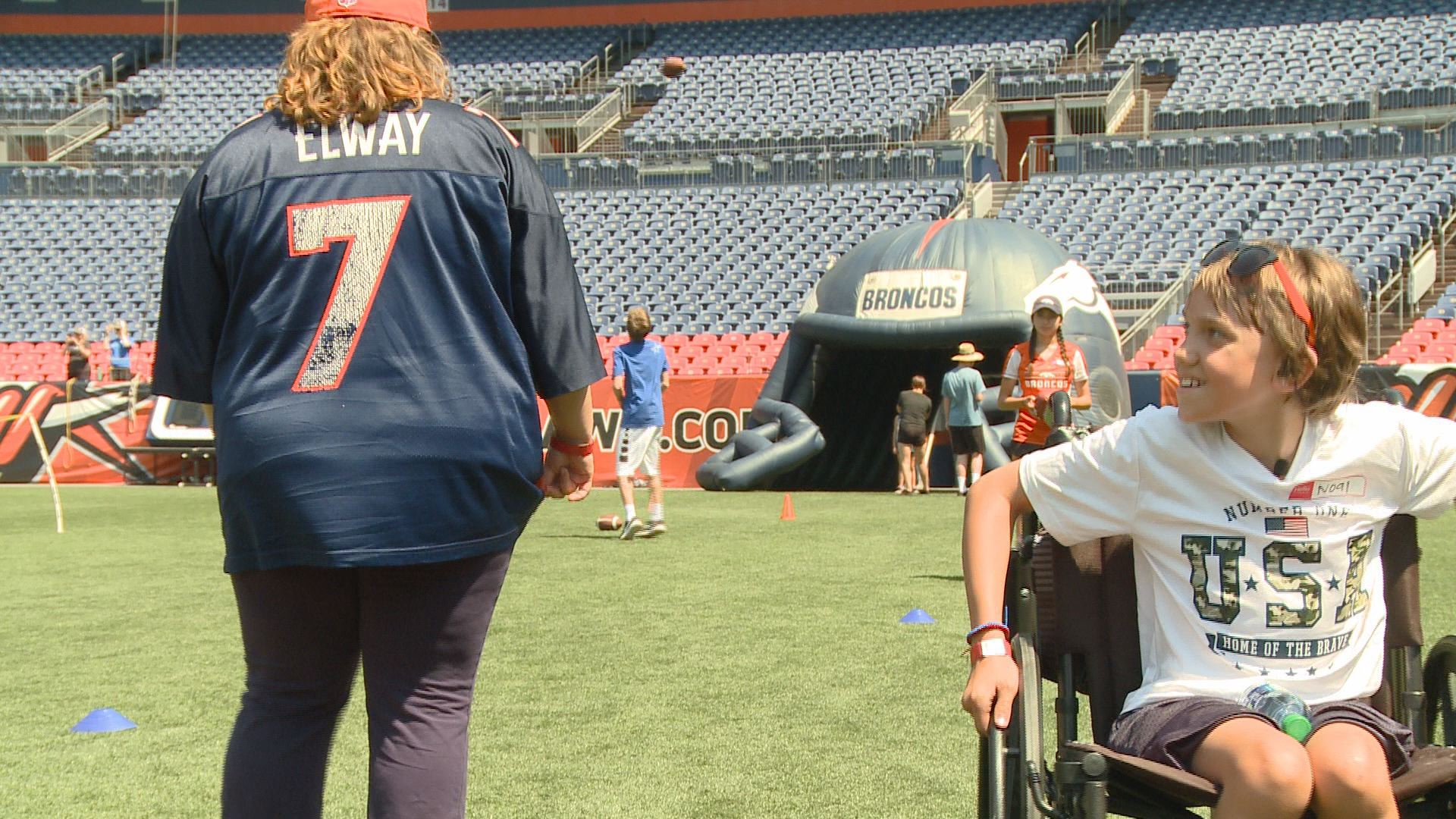 "I think it's pretty fun if you... pretend like you're a drag racer," Blessing said. "I just think racing and exercising is really fun.
Eighty-five volunteers participated. Fox said the event is as much about the kids as it is the volunteers and family members.
"When folks see an event like this... looking at the people on the field, a great takeaway is that we are all people," Fox said. "We're all people. We all have something to add to society."
The National Sports Center for the Disabled has several other ability clinics with the Nuggets, Avalanche and Rockies for people like Blessing and his now many friends at Mile High.