ENGLEWOOD, Colo. — After their 2-hour or so interview Tuesday, it became clear from both the Broncos and Sean Payton there is sincere mutual interest in each other, sources tell 9NEWS.
Not that an announcement is coming in the next few days. According to a source, there most likely will be a second step in the Broncos' head coach search process, with one to three finalists expected to be brought into the team's UCHealth Training Center headquarters next week for one more healthy discussion before a final determination is made.
With Jim Harbaugh dropping out Monday to remain head coach at the University of Michigan, most of the speculation has Sean Payton and Dallas defensive coordinator Dan Quinn as the co-favorites to become the Broncos' new head coach. However, 9NEWS has learned former Stanford head coach David Shaw has impressed the Broncos' ownership group and general manager George Paton to the point there may well be a Big Three again in Denver's coaching search.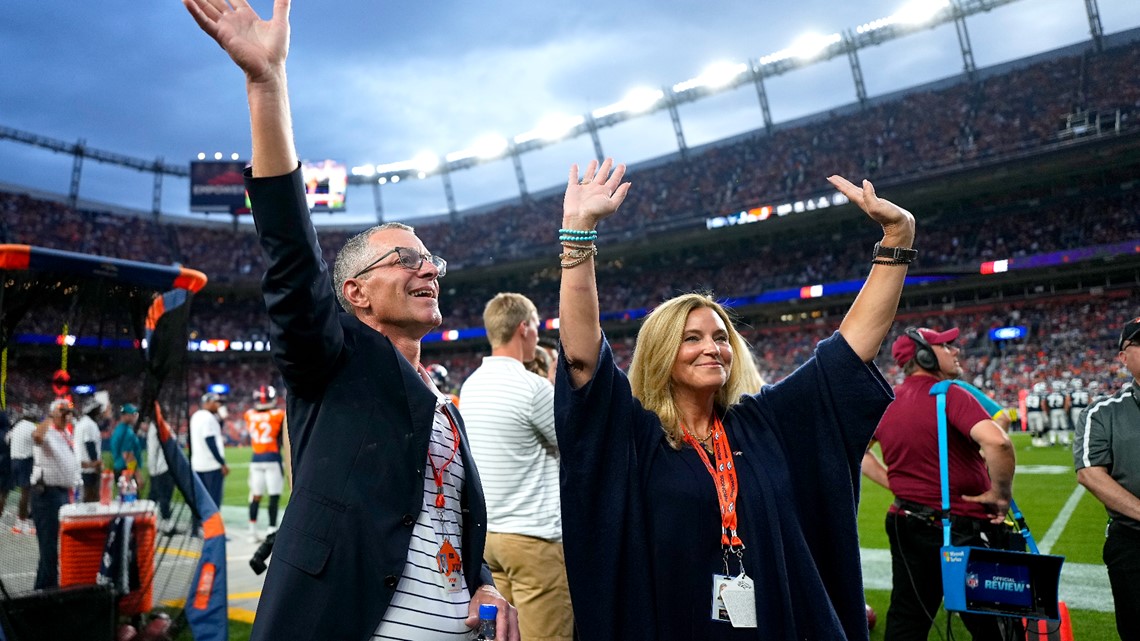 Greg Penner, the Broncos' CEO and owner, has aggressively pursued the very best and hottest head coaching candidates – Harbaugh, Payton, Quinn, Shaw and Evero -- but he is also being patient with the selection process.
Sean Payton, the former Super Bowl-winning coach with the New Orleans Saints, is considered the Belle of the Football among candidates in this year's head coaching cycle. According to sources, Payton was as impressive as one would expect for a guy with such a head coaching pedigree. He was interviewed Tuesday morning in a Los Angeles-area hotel conference room by Penner, another Broncos owner Condoleezza Rice and general manager George Paton.
That same trio also interviewed Los Angeles Rams defensive coordinator Raheem Morris for a little more than 2 hours Tuesday afternoon in the same L.A. hotel. Morris, who has previous head coaching experience with Tampa Bay and Atlanta, also impressed the Broncos' trio with his preparation and plan to win, according to sources.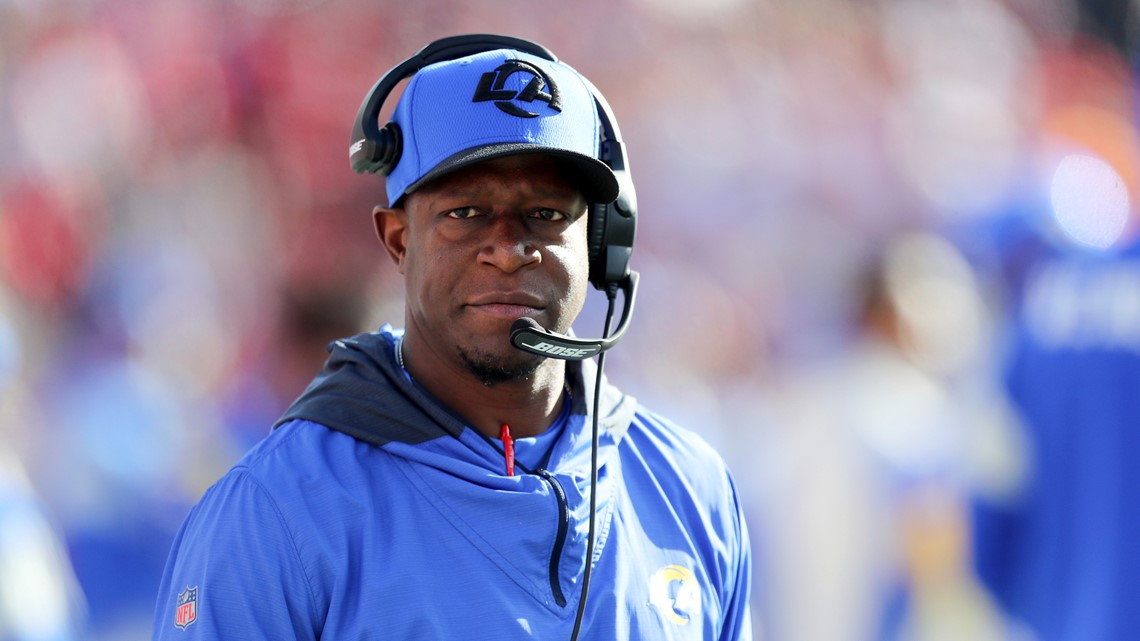 The Broncos' head coach search trio of Penner, George Paton and Rice previously interviewed Harbaugh, Shaw, Denver defensive coordinator Ejiro Evero and former Colts and Lions head coach Jim Caldwell.
Penner, Rice and George Paton will interview 49ers defensive coordinator DeMeco Ryans on Thursday afternoon in the San Francisco area and Quinn in the Dallas area on Friday afternoon.
From there, Penner and his associates will pause to consider who to bring in for a second interview next week. The second round of interviews will involve Penner, his wife and co-owner Carrie Penner Walton, and Broncos controlling owner Rob Walton. George Paton will be around for follow-up discussions and to help the coaching finalists tour the Broncos' facilities.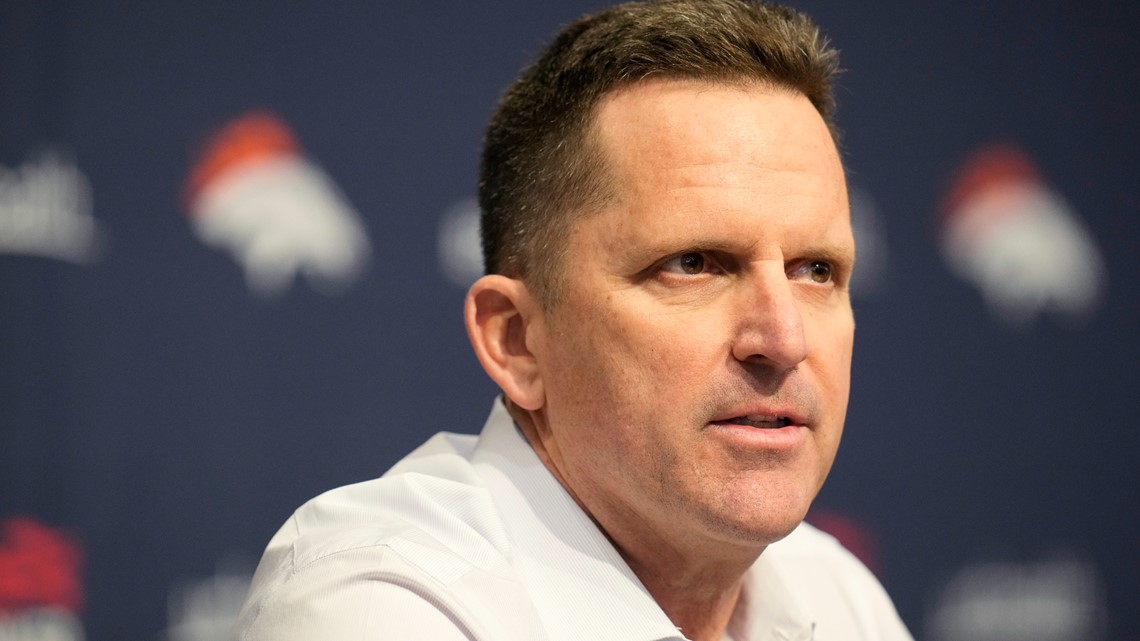 Although George Paton's seat has warmed following the Broncos' disappoinint 5-12 season, he is expected to return as the Broncos' general manager, regardless of who Penner ultimately decides to hire as head coach. Remember, even if Sean Payton asks for final-say authority on roster decisions – as would be his right given his gravitas and resume – he had a productive and professional partnership with Saints' GM Mickey Loomis that worked well for 15 years.
Sean Payton has other options. He is interviewing with Carolina Panthers' owner David Tepper in New York in the next day or so and he also has interview requests from the Houston Texans and Arizona Cardinals. He is also under contract with FOX reportedly for around $10 million per year.
Although there has been speculation Payton would command a $15-$20 million a year salary if he returns to coach, he and the Broncos did not talk compensation during their interview Tuesday, according to a source. The Broncos also have not engaged in trade talks with New Orleans on compensation for Sean Payton, although they are aware of the Saints' asking price which reportedly is a first-round draft pick. The Saints hold Sean Payton's contractual rights for two more years which is why they are entitled to compensation from the team that would hire him away. The Broncos do have a first-round selection in the 2023 draft, although its overall placement depends on where the 49ers finish in the postseason. For now, the Broncos' first-round selection is no better than No. 24 overall.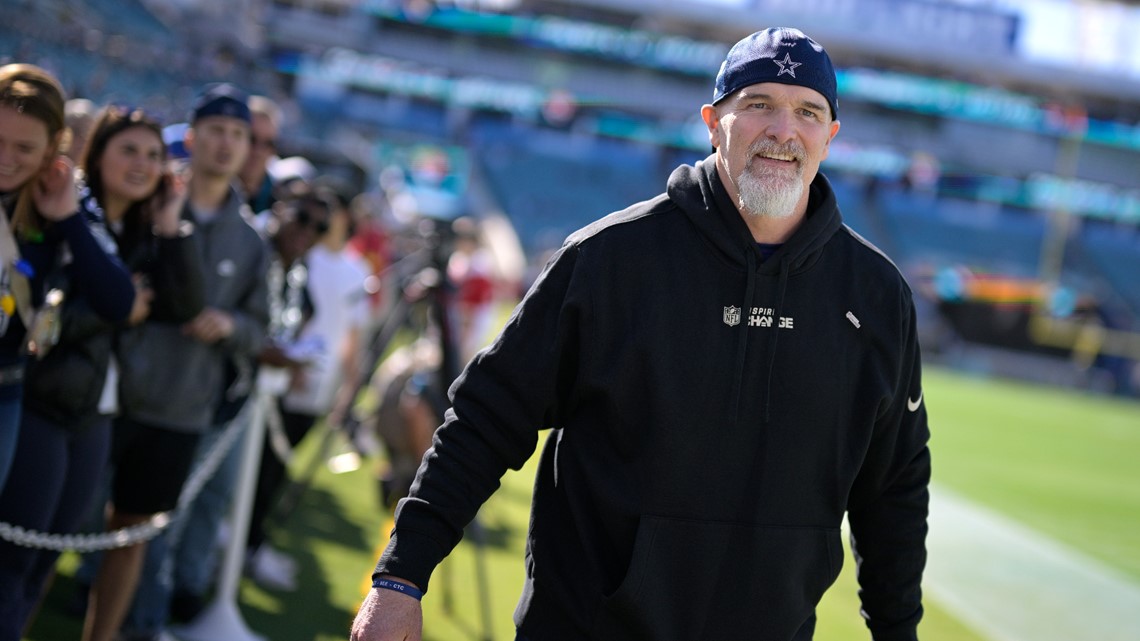 Quinn had previous success as the Atlanta Falcons' head coach from 2015 until 5 games into the 2020 season, most notably in 2016 when his team beat Seattle and Green Bay in the NFC playoffs and had a 28-3, third quarter lead in Super Bowl 51 before losing to New England in overtime. Quinn is also familiar with Broncos' quarterback Russell Wilson from their time together in 2013-14 with Seattle. Quinn was the Seahawks' defensive coordinator of the famed Legion of Boom those two seasons.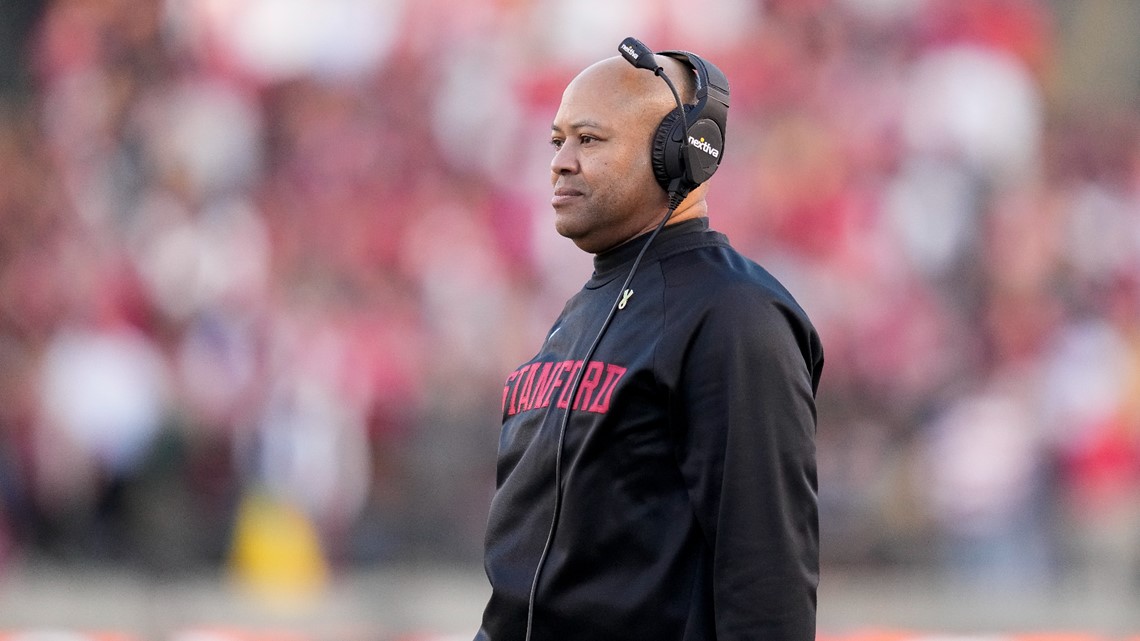 Shaw ran a pro-style offense and carried himself in a professional, low-key manner that translated into disciplined, well-executed Stanford teams that for eight years consistently beat more talented programs. Greg and Carrie Penner and Rice had close-up observations of Shaw as the Penners received their MBAs from Stanford and continued to invest in the university as proud alumni while Rice is a long-time administrative educator and professor at the school.
Shaw is also familiar with the NFL game as he was an offensive assistant with the Eagles, Raiders and Ravens from 1997-2005.
Stanford slumped in recent years under Shaw as the dramatic increase in player movement through the transfer portal and financially robust Name, Image and Likeness (NIL) offers have made it increasingly difficult for high-standard academic institutions to compete on the gridiron.