Future-hall-of-famer Peyton Manning did his best to sum up 18 years of NFL, and four years of college football in 12 minutes.
"I couldn't have made a better decision than to come out and play these last four years in Denver," Manning said Monday.
Watch the best moments of Manning's speech in under four minutes here:
An emotional Peyton Manning took to the podium one last time at Dove Valley to deliver a retirement speech that reflected on not only his nearly two decades in the NFL, but on his reverence for the game of football and the fans who he said make the game, "remarkable."
In his speech, Manning talked meeting legends like Johnny Unitas. He poked a few jabs at his little brother, Eli, of course.
He got emotional when he recalled sharing some of his best career moments with family: calling his grandpa (Paw Paw) to tell him John Madden was broadcasting his game, calling Eli from the team bus on Sunday, or recapping the game with his dad.
"You don't have to wonder if I'll miss it. Absolutely. Absolutely I will," he said.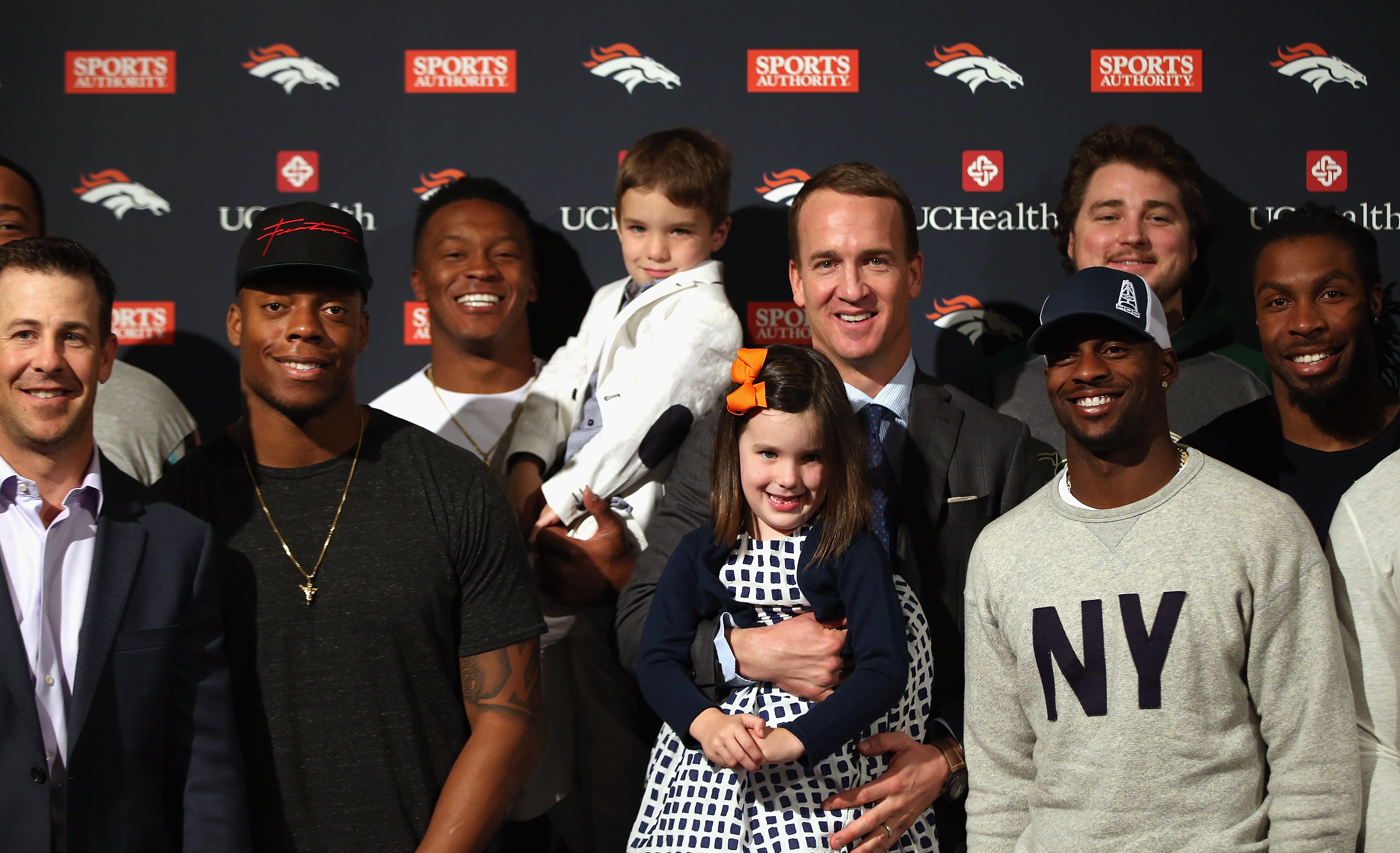 He imparted lasting wisdom, remarking he was never the most talented player, but there was no one who could out-prepare him.
"Football has taught me not to be led by obstructions and setbacks, but instead to be led by dreams," he said.
He talked about his children, how they've changed his life, and even managed to get in a part-jab, part-complement to sports reporter Adam Schefter.
His daughter Mosley, 5, asked him before Super Bowl 50, "Daddy, is this the last game?" He told her yes, it was the last game of the season. She said, "Daddy I sure do want you to win that trophy!"
While he told her he sure hoped so, too, she asked, "Daddy is this your last game, ever?"
Manning reflected on his career beginnings with the Indianapolis Colts. "When I was drafted by the Colts, Indianapolis was a basketball and a car-racing town. It didn't take long for the Colts to convert the city and state of Indiana into football evangelists," he said.
"Thank you to the Indianapolis Colts organization and all the fans across this country. You can't fathom how much I enjoyed my 14 years there, or the warmth my family feels for you," Manning said.
He told press and fans watching at home that he wasn't retiring as either a Bronco or a Colt. He said, "I'm retiring today as a University of Tennessee graduate who played for the Colts and the Broncos. And I'm very lucky."
He spoke fondly of his years in Knoxville, saying, "19 years ago, I chose to finish my senior year at the University of Tennessee. It was one of the smartest decisions I ever made. I cherished my time in Knoxville, especially my senior year."
He welled up with tears more than a few times, thanking his teammates for "Everything you've done for this old quarterback."
"I'm totally convinced that the end of my football career is just the beginning of something I haven't even discovered yet," he told the media at Dove Valley, "Life is not shrinking for me. It's morphing into a whole new world of possibilities."
"There's something about 18 years. Eighteen is a good number. Today I retire from the game of football," he said.
And, as American as he could get, Manning closed with, "God Bless You All, and God Bless Football."