ENGLEWOOD, Colo. — Greg Penner apparently is not one to rationalize the Broncos' perennial battle with injuries as tough luck.
"The new head coach will definitely be involved in that, but I tend to be impatient and that's happening now,'' Penner, the Broncos' owner and CEO, said last on Dec. 27 when asked about the injury epidemic that contributed to the Broncos' 5-12 season last year. "We are not waiting for a head coach to start looking at what the changes that are needed here. The head coach, when we find that person, will be deeply involved in how we move forward from that point."
Penner has backed his words.
Sean Payton was hired earlier this month as the Broncos' new head coach and one of his first moves with his new team was the hiring of Beau Lowery to head the team's newly revamped health and performance program. Lowery had previously worked 9 years with Payton in New Orleans and is well-known throughout the sports medicine community.
"The best I've ever been around,'' Payton said of Lowery in a team statement. "He was a complete game-changer for us in New Orleans who reshaped how we operated in our training room and throughout our sports performance areas.''
Lowery's job with the Broncos will be to oversee their athletic training, strength & conditioning, nutrition and sports science systems.
"Beau Lowery added years onto my career,'' said former Saints' quarterback Drew Brees, who played 20 seasons before retiring at 42. "His vision, leadership, character and process for sports performance and physical therapy are second-to-none. There is no better person you will find in this role to equip the team for health, recovery and success."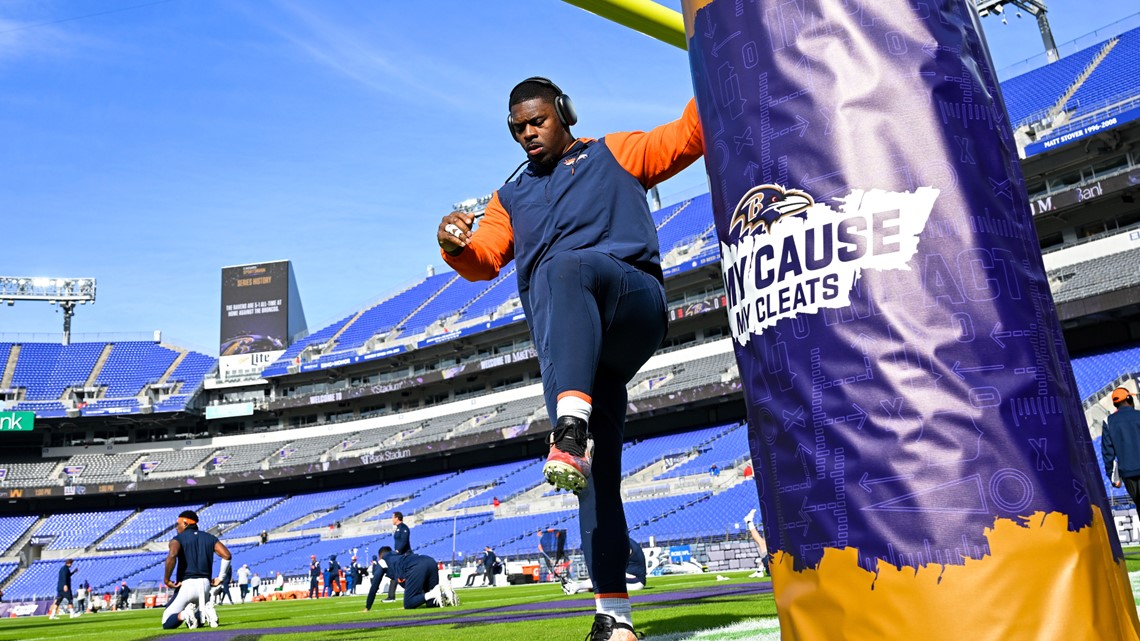 The Broncos finished the 2022 season tied with the Tennessee Titans for having the most players on injured reserve with 23 and led the NFL with $34.3 million in IR cash payroll. In all, the Broncos had 29 players land on IR last year. When a team's roster is limited to 53 active players, that's too much lost manpower.
The Broncos also had the 8th most player injuries in 2021; 5th largest IR cash payroll ($23.03 million) in 2020; 5th largest IR cap payroll ($38.61 million) in 2019; tied for 6th with 21 players who spent time on IR in 2018; and on it goes.
Besides hiring Lowery to oversee all things players' health, the Broncos last month enlisted EXOS, a global athletic performance company, to review, implement enhancements and structure the Broncos' entire sports performance program. EXOS founder Mark Verstegen, who also serves as the company's president, and members of his staff have visited Broncos' headquarters over the last month, a source said.
Lowery has 25 years of experience in sports medicine, including the previous two years as LSU's director of sports medicine. With the LSU Tigers, Lowery was responsible for developing, coordinating and administering the sports medicine efforts for all teams, in addition to serving as the football program's head athletic trainer.
Before joining LSU, Lowery spent nine years with Sean Payton and the New Orleans Saints from 2012-21 in a significant role on their sports medicine staff.
Lowery earned his degree in physical therapy from the University of Mississippi in 1998, then received his Master's in kinesiology and exercise science from LSU in 2005.
A native of Seminary, Miss., Lowery received a doctorate of physical therapy from the University of Mississippi Medical Center in 2013.
Clearly, the Broncos are getting scientific in their approach to sports medicine and performance. An inordinate number of injuries has been a contributing factor in the Broncos' ongoing seven-year skid of losing records. As they say, it's not so much about ability as availability.
Penner and his ownership group invested $4.65 billion into buying the Broncos last summer. For that, they want to see their best players on the field, not in the training room.
"We will continue to invest in all aspects of player care and performance to ensure we are providing the best possible resources for our team both on and off the field,'' Penner said in the team statement.
9NEWS+
9NEWS+ has multiple live daily shows including 9NEWS Mornings, Next with Kyle Clark and 9NEWS+ Daily, an original streaming program. 9NEWS+ is where you can watch live breaking news, weather updates, and press conferences. You can also replay recent newscasts and find videos on demand of our top stories, local politics, investigations and Colorado specific features.