ENGLEWOOD, Colo. — Yes, the day was for rookies. But the big news was about the Broncos' third-year starting running back Javonte Williams.
"I would tell you that we expect him to be ready by the start of training camp. And that's good news."
As for the rookie minicamp, there were 57 players here. A big number. The 5 draft picks led by receiver Marvin Mims are here to stay.
"It's a dream come true. Ever since I was a little kid, just looking up watching on TV and to be here, it feels surreal,'' said Mims, 21, the Broncos' No. 63 overall draft pick as the final selection in the second round. "But it's here. Time to take care of business."
But for the 27 players who are here on a tryout-only basis, the odds of having a locker here Monday are long. But a shot is a shot.
"We talk about this all the time as coaches, my biggest fear is that somebody that's out here for 3 days ends up somewhere else and is playing well. And so [we're] really trying to look at everyone."
One tryout player who has a better chance than most to stick around is quarterback Ben DiNucci. He's played with the Cowboys, starting a game as a rookie in 2020, and just had a strong season in the XFL.
While he looked good here Saturday, he did throw a pick six to third-round linebacker Drew Sanders during a 7-on-7 drill.
"It was a good play by Sanders,'' Payton said. "It was right in front of (Broncos owner) Greg Penner. And I was telling Greg before practice, this Ben DiNucci was doing well. I told Ben you know he owns Walmart and if it doesn't work out here I'm sure there's a greeting opportunity somewhere at one of his local stores. But it was a good play by Drew, good break.''
It was relayed to DiNucci that Payton was bragging about him to the owner, Penner. And right about that time...
"Threw an interception,'' DiNucci said with a contorted facial expression and smile. "Rather it be in a 7-on-7 than team period. He told me I'd have a job at Walmart somewhere if football doesn't work out. It was a good laugh."
Payton also said $14 million-a-year pass rusher Randy Gregory is also doing well after he missed most of last year with knee surgery.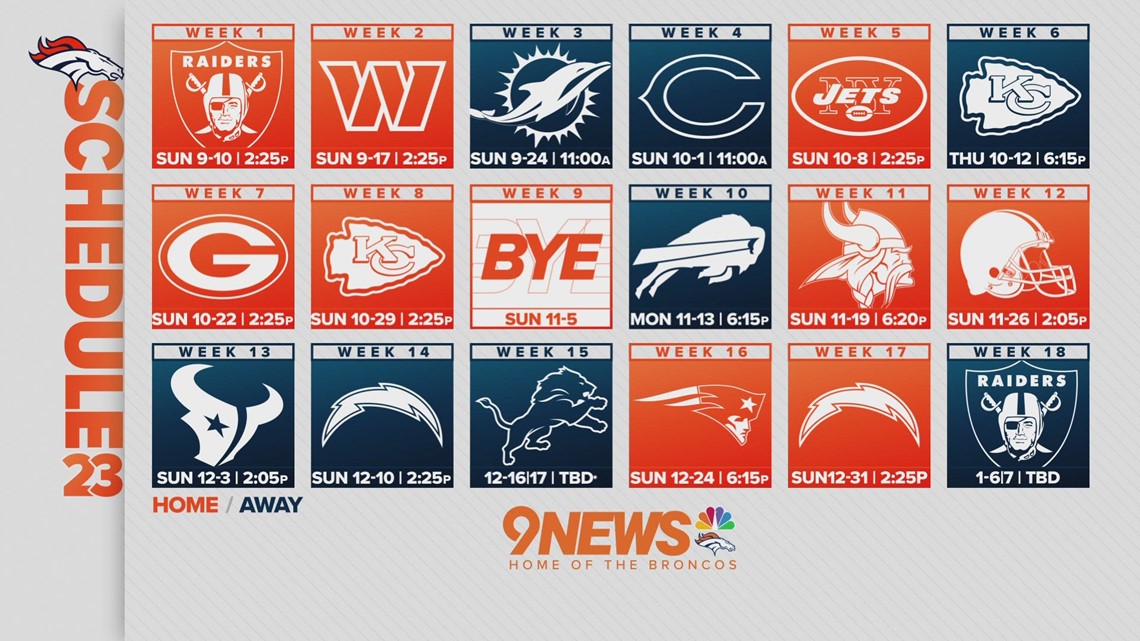 And Payton called the schedule that came out Thursday "unremarkable." He likes the week 9 bye. And he said the team would likely fly out Friday, a day earlier than usual, for the week 3 game in Miami, and stay overnight in Buffalo after the Broncos' Monday Night game against the Bills. Fly home Tuesday, take Wednesday off, then get ready for the Vikings on Sunday Night Football on 9NEWS in a game to be played at Empower Field at Mile High.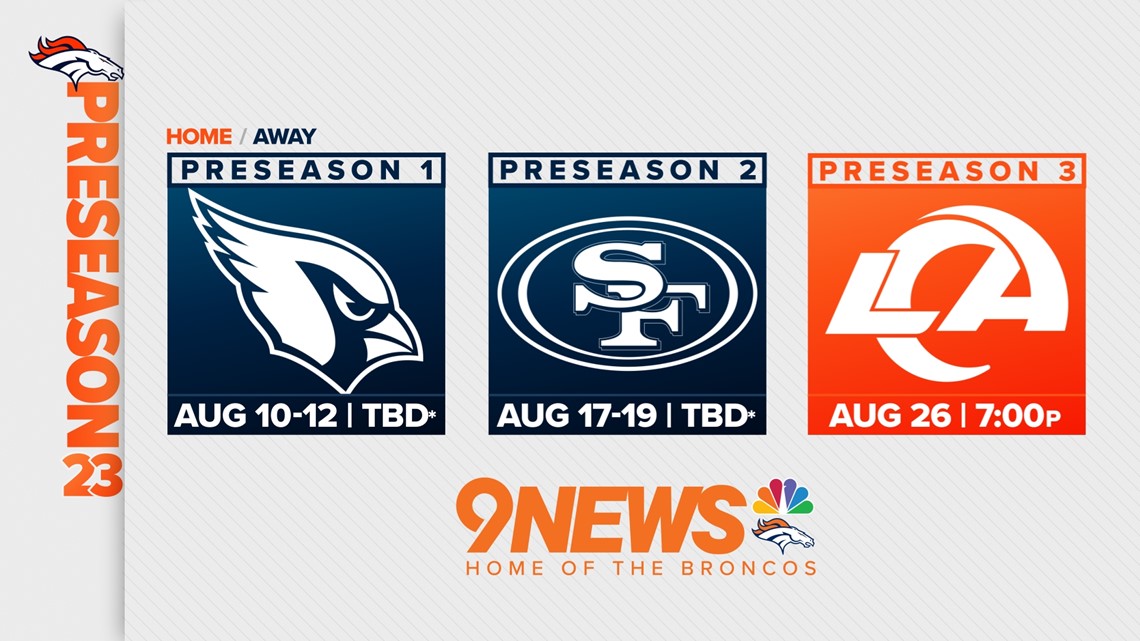 There would also be a joint practice or two with the Los Angeles Rams here at the Broncos facility prior to their final preseason game, Saturday, Aug. 26.
Otherwise, this Mother's Day weekend was do-or-die for many of the rookies and tryout players. Among those who looked good Saturday were undrafted rookies PJ Mustipher, a nose tackle from Penn State, and running back Jalees McLaughlin, the NCAA All-Division career rushing record holder with 8,166 yards.
It sure would be nice -- wouldn't it mom? -- if one or two become Broncos success stories.