ENGLEWOOD, Colo. — Von Miller and Chris Harris Jr. represented the Broncos on the NFL's All Decade Team, while Peyton Manning, Demaryius Thomas and Aqib Talib were among those snubbed.
Miller, the Broncos' edge rushing linebacker, was one of only eight unanimous selections. The others named on every ballot were quarterback Tom Brady, defensive tackle Aaron Donald, defensive end J.J. Watt, running back Adrian Peterson, offensive tackle Joe Thomas, guard Marshall Yanda and kicker Justin Tucker.
Miller and Harris both joined the Broncos together as 2011 rookies – Miller as the No. 2 overall pick in the draft and Harris as an undrafted college free agent.
Miller led all NFL defensive players with 112.5 sacks in the 2010 decade. Watt, who was the No. 11 overall pick in the same 2011 draft as Miller, was second in the past decade with 102.0 sacks. He was also MVP of Super Bowl 50 after his two strip sacks of Cam Newton led to two Broncos touchdowns in a 24-10 win.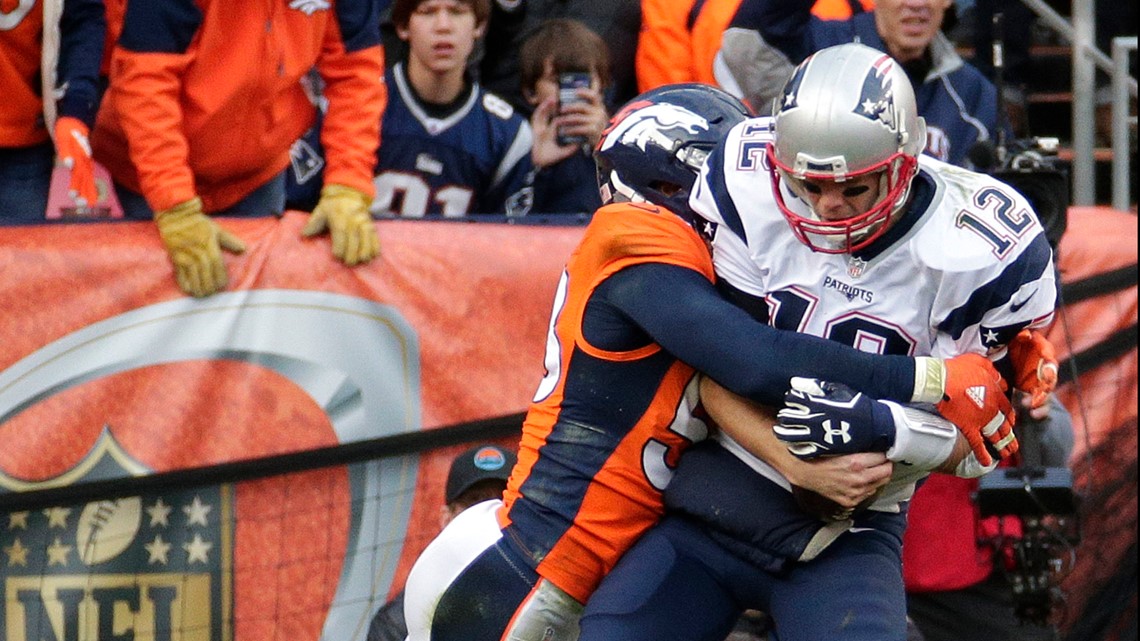 Harris became one of just 13 Broncos all-time who earned an All Decade distinction. He had 20 interceptions, four Pro Bowl berths and one All Pro award. He was generally considered the league's best slot defensive back especially in the period from 2015-17.
Harris was named not in the cornerback category but in the more wide-ranging group of defensive backs, along with Tyrann Mathieu.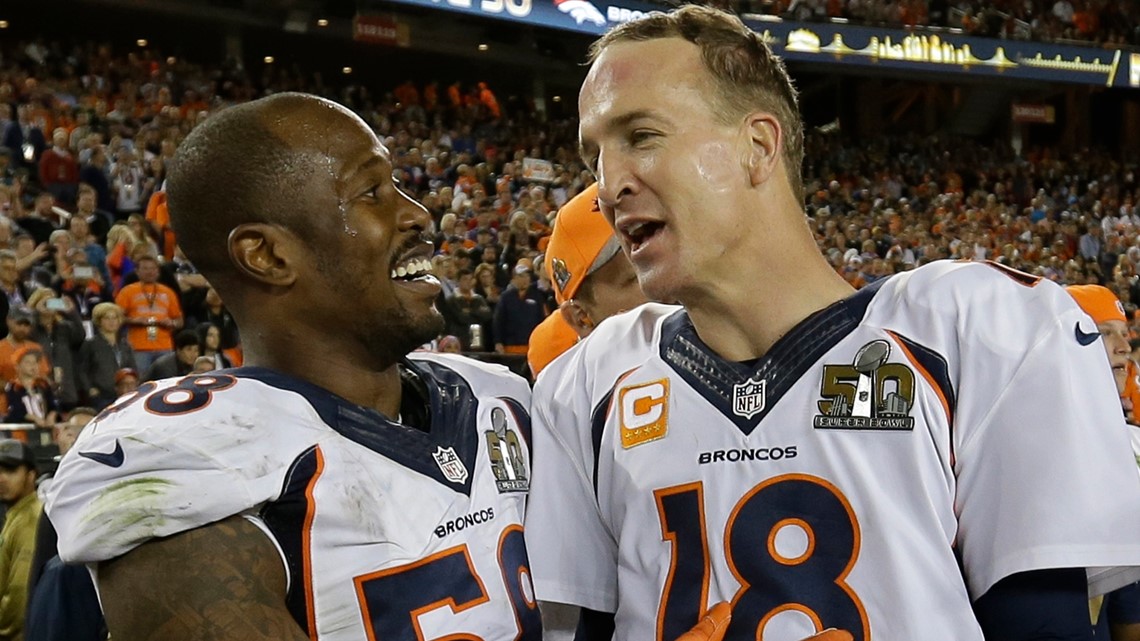 Manning didn't make it as Brady and Aaron Rodgers were the All Decade choices. Manning missed the 2011 season with Indianapolis because of a neck injury, and retired after the Broncos' Super Bowl 50 season of 2015.
But in his four years with the Broncos from 2012-15, the Broncos finished with records of 13-3, 13-3, 12-4, 12-4. Denver also appeared in two Super Bowls, winning one during the Manning era. He set single-season passing records in 2013 with 55 touchdowns and 5,477 yards, marks that still stand.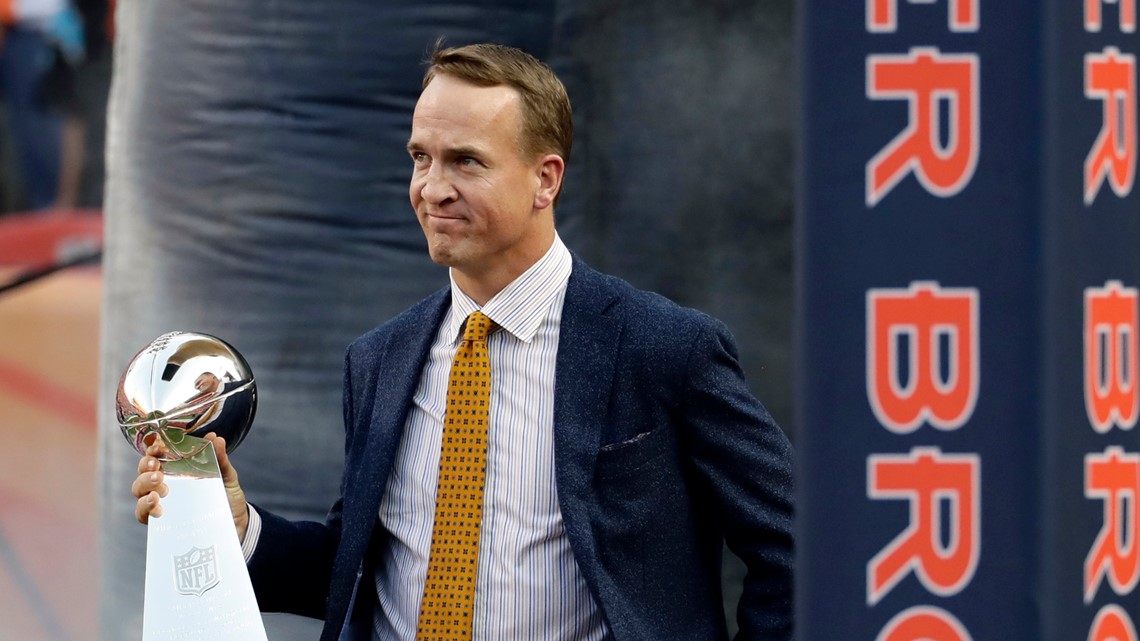 Demaryius Thomas, the Broncos' first-round draft pick in 2010, was overlooked even though he had a five-year run from 2012-16 when he combined for 492 receptions (98.4 per season), 6,870 yards (1,374 per) and 46 touchdowns (9.2 per). The four receivers on the All Decade Team were Larry Fitzgerald, Antonio Brown, Calvin Johnson (who retired after the 2015 season) and Julio Jones.
Aqib Talib may have been the No. 1 snub on the All Decade Team. He had 10 pick sixes in the decade – six in his four seasons with the Broncos from 2014-17.