CUCHARA, Colo. — You can see the scar Cuchara Valley Ski Area's runs have carved into the side of the mountain for miles.
For nearly two decades, that sight was the first glimpse of a coming adventure. It's where Jesse Steele learned to snowboard, and where he came to escape with friends on weekends in the late '90s.
"We'd all get in a big suburban or a bus and we'd just come up here for the weekend," he said. "It was awesome, but when it shut down, it was weird. It was like a ghost town around here."
The ski area opened in 1982. It survived several ownership changes until it shuttered in 2000.
But Steele and a group of local volunteers are hoping to bring back Cuchara Valley Ski Area to at least some of its former glory.
"I tell you what," Steele said, "it's a little different than when I was 16,17 years old."
When the last owners left, winter commerce left with them.
"Now we have like a four month season," Mike Moore said. He owns a bed and breakfast in town and said it's one of just three businesses that stay open year-round. "There's two of us little bed and breakfasts ... and one little gift shop."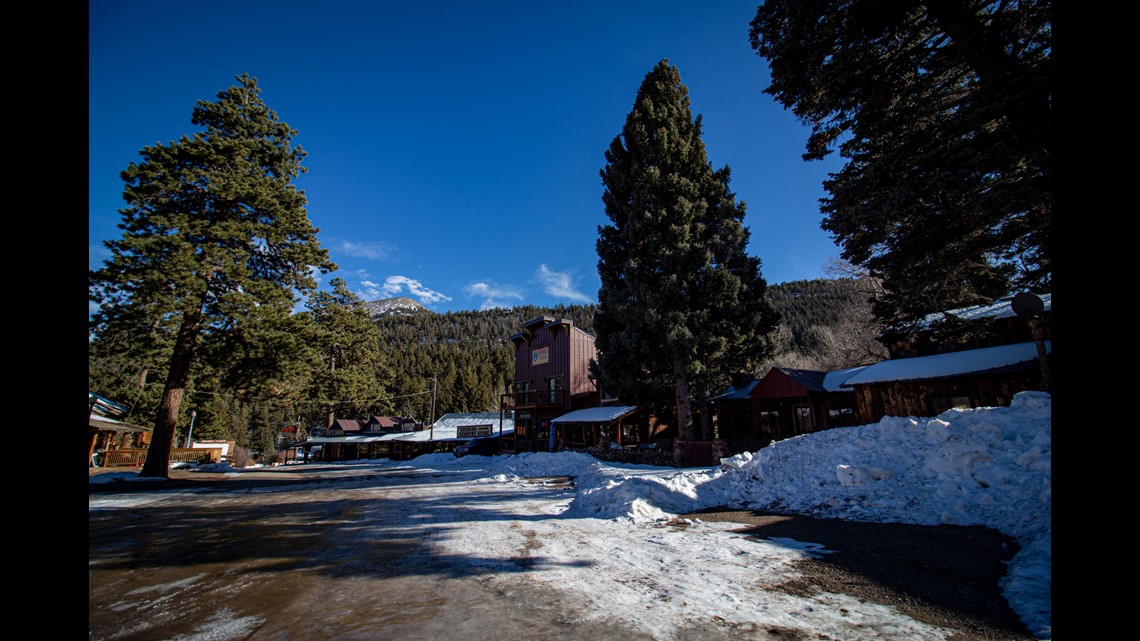 He pointed out the "world-famous Dog Bar," closed for the season until Mothers' Day.
Timbers, a gourmet restaurant, won't open again until spring.
"There's a country store here, a liquor store and a gift shop," he said. They're all closed until warm weather returns.
"When the ski area was open, most of the restaurants stayed open all winter," Moore said.
Business might stick around when the snow starts falling again if Moore and the local volunteers can succeed in restoring the ski area.
Huerfano County formed the Cuchara Foundation to raise money to open a park at the base of the slopes. Moore is the treasurer of that group and works with secretary Lois Adams, who's secured several grants that, along with generous donations, keep Cuchara Mountain open year round.
"I've just fallen in love with it," Adams said. "The circumstances here right now seem perfect to have this evolve and have this help the whole Huerfano county."
The park has a disc golf course, hosts music festivals and is working with the forest service to become a trailhead for hiking through San Isabel National Forest.
Moore and company hope to get chair four certified this spring and insured in time to open the ski area for the 2021 season. Until then, people using the park have to ski in or hike up the mountain to ski, ride or sled down it.
"We've had 50 to almost 100 people boarding, sledding on the weekends," Moore said.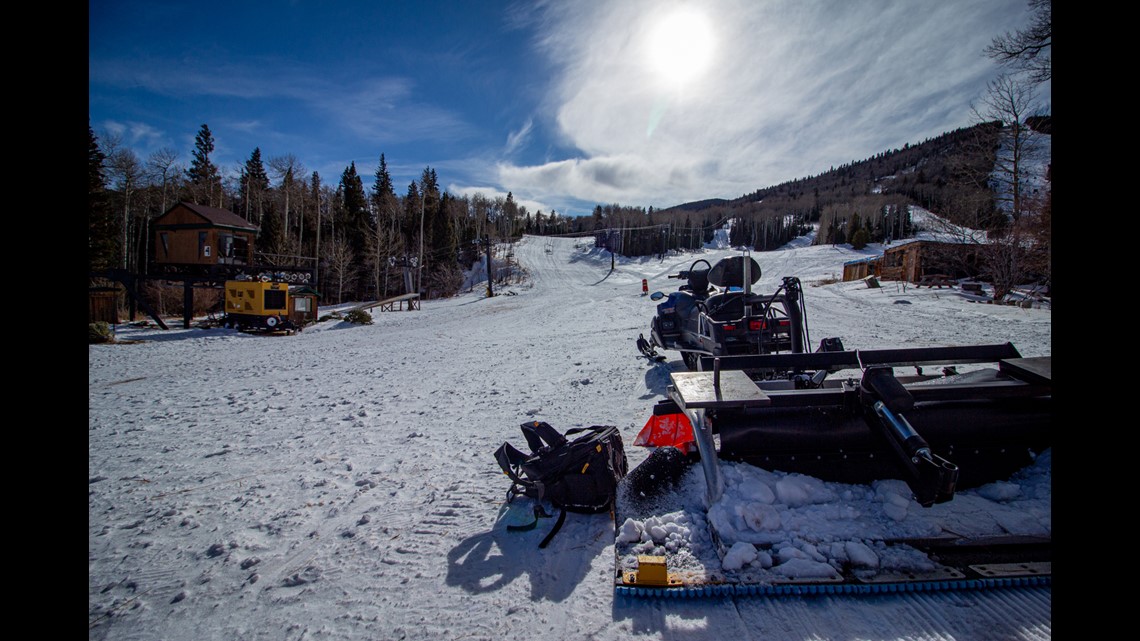 This winter is acting as a practice run for the all-volunteer crew. Chair operators with decades of experience from Winter Park and Taos, New Mexico are working out the kinks and Steele and others use snowmobiles with grooming equipment attached to pack down the powder whenever it snows.
"It's neat to be able to groom it and get it worked to where the snow will stay," he said.
The volunteers are also operating a $20 million snowmaking system left behind by the previous owners. A key tool in this part of Colorado, which doesn't see as much snow as others.
"Northern Colorado gets good snow three out of every four years," Moore said. "Cuchara gets good snow one out of every four."
If the group succeeds, Lift Four will be the only one operating for years. They'd have to get permits from the Forest Service to get any others running. But that's just fine for Moore, who said he doesn't want Cuchara to change much at all.
"We just want it to get big enough," he said. "We don't want a four-lane freeway coming through our little 'burb. Our two-lane highway is big enough."
When he's not voluntarily grooming after snowstorms or running the renovated warming hut with his wife, Steele takes the opportunity to get some turns in on the runs where he learned to snowboard.
"For what we're doing, I think we can keep this lower part of the park workable pretty easy," he said.