BRECKENRIDGE, Colo. — This isn't the call of the wild, Siberian Huskies are the real deal.
"These dogs are designed to run and pull that sled," says Brian Holt, owner of Good Times Adventures in Breckenridge. "That's what they do, and they love every minute of it."
Holt owns 163 pure bred Siberians, making Good Times Adventures one of the largest kennels in the lower forty eight states. Alexa Jenkins knows the names of every one of the dogs.
"This is Ox, he's definitely our more experienced lead and next to him is Leera", says Jenkins.
This is Jenkins' second-year working as a sled dog guide at Good Times Adventures. It's her job to get beginners up to speed.
"It's very similar to skiing. Just bend your knees", adds Jenkins.
"There's not a lot of places in the state where you get to mush your own team of dogs. I think people are really surprised about how special it really is," added Sarah Spalla, kennel manager at Good Times Adventures.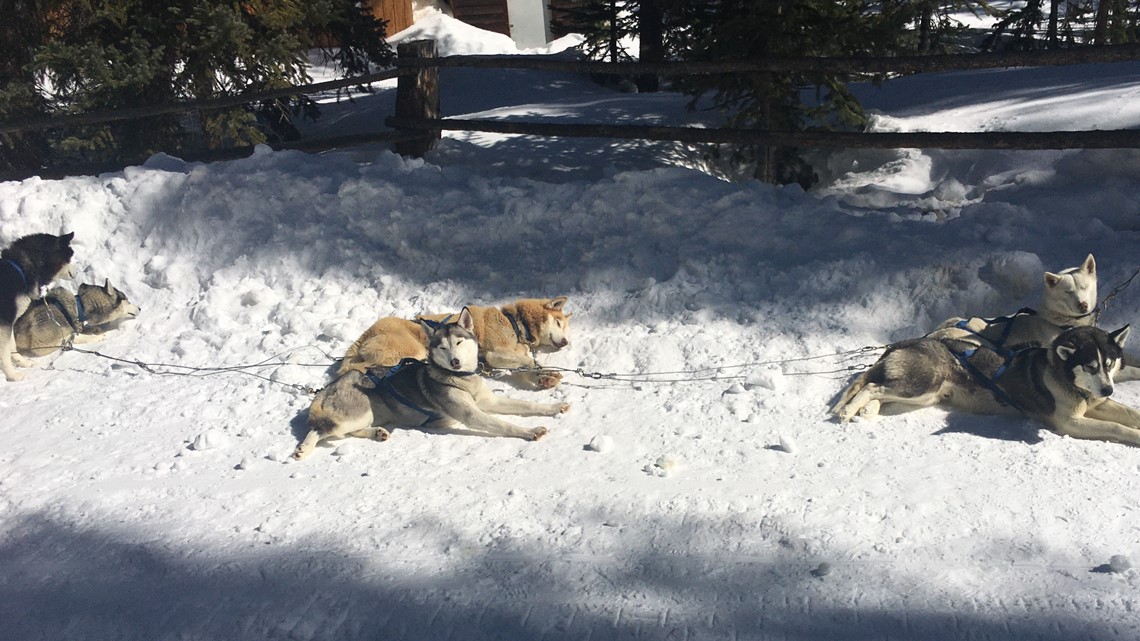 Forget about horsepower, each Siberian Husky can pull up to five times its own body weight. With eight dogs on a team, sled drivers had better hold on with both hands.
"The maximum speed for these dogs is about 28-30 mph, I clocked you at 28-30 as well," exclaimed Jenkins.
The teams responds to verbal commands. Siberian Huskies are highly intelligent and sled dogs are highly trained. But they only have one gear.
"These guys will go as fast as they can the whole time," said Jenkins, who added with a smile, "It doesn't always feel that fast, until you wipe out and hit the ground. And realize how fast you were moving."
Luckily there were no crashes during our 90-minute tour. The team had no trouble covering the six-mile mountain trail .
"I don't think it's work for them. As much as it is taking them out for a walk. Even more playful than that because they get to do it with their buddies," said Jenkins.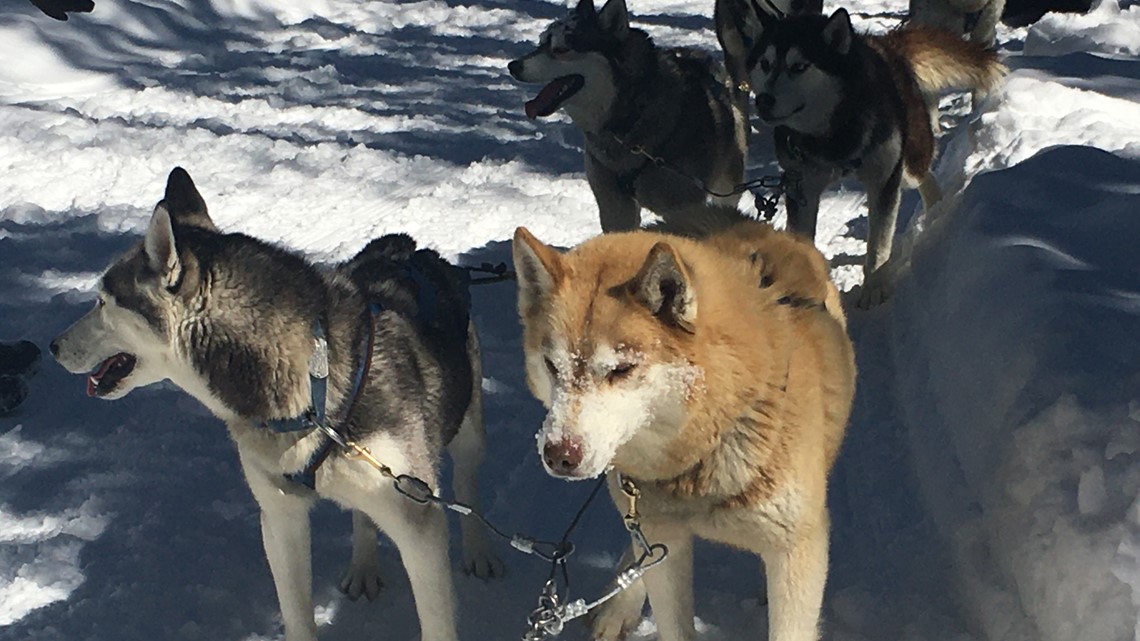 Holt points to a high protein diet designed specifically for sled dogs. Combined, his Siberian Huskies eat over 175-pounds of dog food a day. He also has an on-call veterinarian to ensure these incredible canines stay healthy and happy.
"Its all about the dogs, they're part of our family," said Holt.
"Our dogs are professional athletes, and they're treated as such. They have excellent nutrition, excellent healthcare and attention," added Spalla.
If you have interested in adopting a retired sled dog from Good Times Adventure, CLICK HERE.