DILLON, Colo. — The Ice Castles are returning this winter!
The Dillon Town Council unanimously voted to approve a resolution at their regular meeting Tuesday night, the Summit Daily reports, authorizing the town to enter into a new contract with Ice Castles LLC that would keep the castles in town for the 2019-2020 winter.
The decision comes following criticism from the town's Parks and Recreation Advisory Committee (PRAC) which has voiced concerns over the last two years about the state of the park after the castles came down — noting both damage to the park's lawn and the amount of time the park is unavailable to the general public into the spring months.
RELATED: Dillon Ice Castles likely to return, but location could change pending park renovation
Representatives with Ice Castles are expected to begin preparing for the build as early as next week.
This will be the third year the Ice Castles will be in Dillon.
PHOTOS: Colorful frozen ice castles in Dillon, Colorado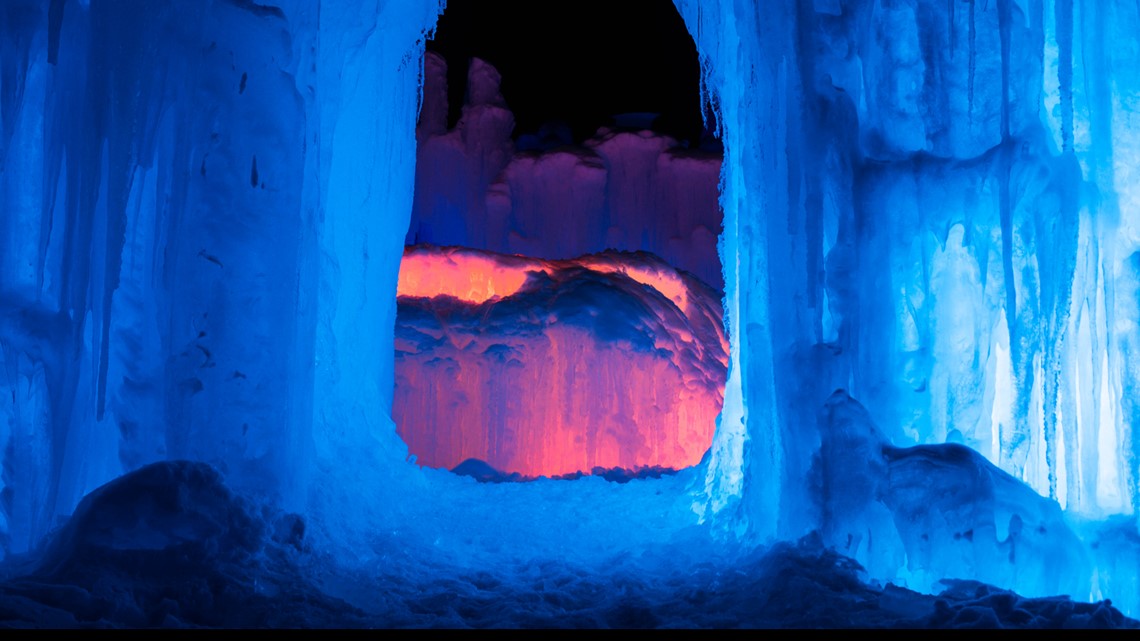 RELATED: Dillon Ice Castles open for second season
RELATED: Ice Castle does wonders for the Dillon economy
Read the full story on the Summit Daily.
SUGGESTED VIDEOS | Local stories from 9NEWS