Colorado's above-average snowpack means the season to summit a 14er will be pushed back.
There won't be significant snowmelt at those elevations until late July or early August, according to the Natural Resource Conservation Service (NRCS). Hikers were able to get up to 14,000 feet without having to deal with much snow by mid-June in previous seasons.
The statewide snowpack totals are 343% of normal as of May 28. Numbers from the U.S. Department of Agriculture show the San Miguel and San Juan Mountains are up to 617% of average.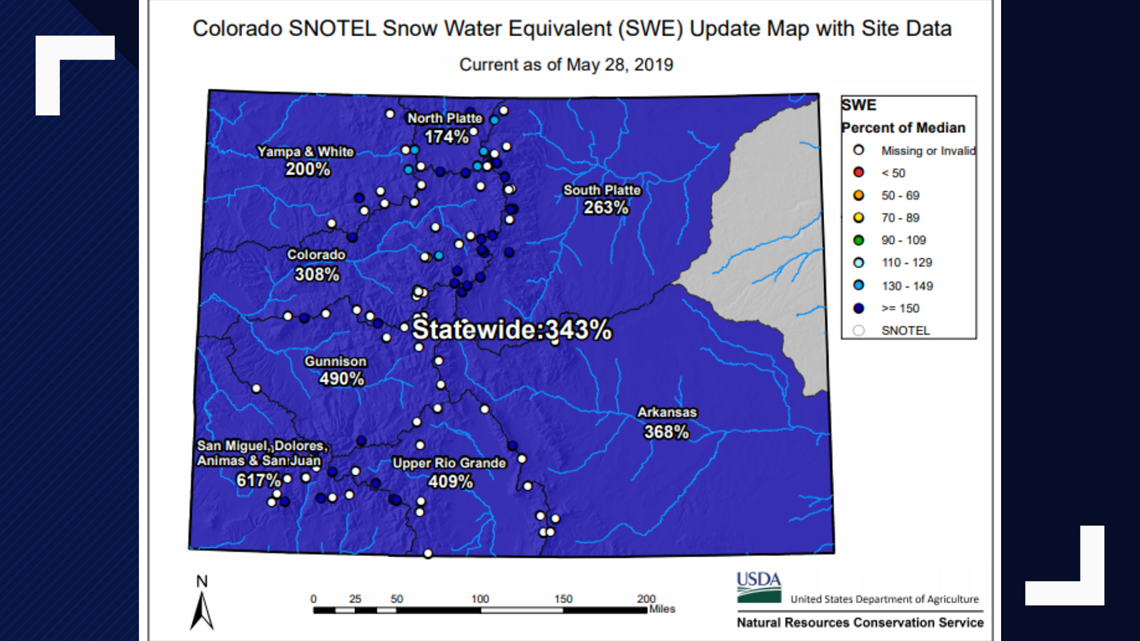 Snow surveyors said overnight temperatures need to be above freezing for at least five days in a row to promote the snowmelt to start in the high peaks. The same goes for the runoff to begin.
"We've probably started to see some level of snowmelt up there, not as much as you would maybe see at some of the lower elevations," NRCS Snow Surveyor Supervisor Brian Domonkos explained. "The true representation of the above treeline conditions is highly variable. What winds up happening is you get transport of snow deposition and removal of snow in certain areas."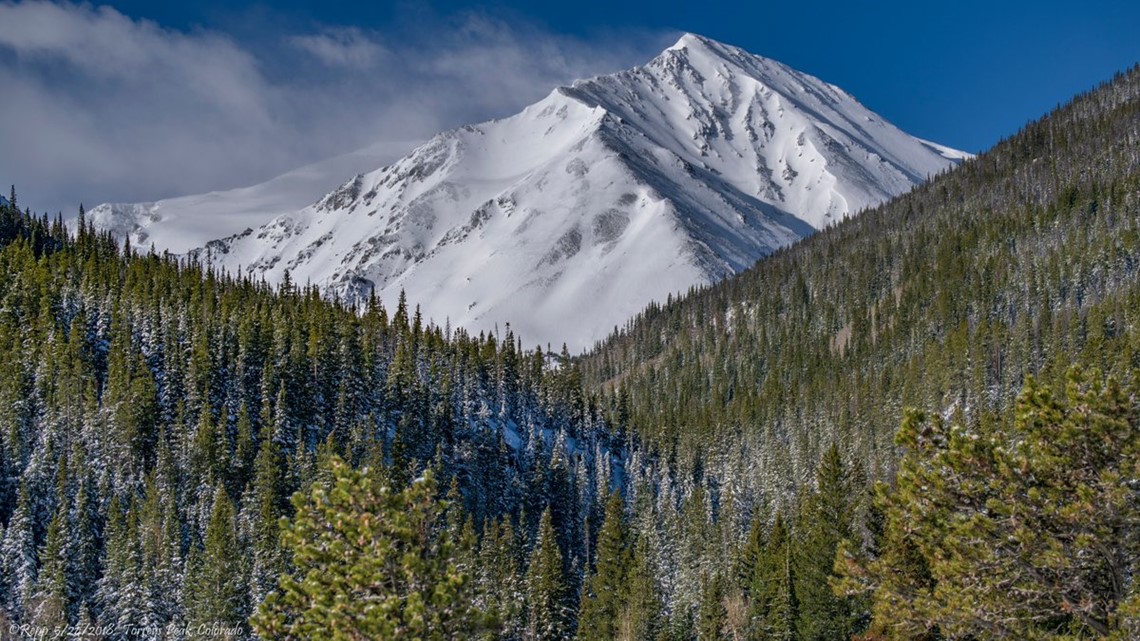 Domonkos said the snowmelt at higher elevations comes later due to the lower temperatures, windy conditions, higher precipitation and terrain features.
Some places won't have any snow, while some gullies could have very deep snow as it melts.
"You can still see snow drifts in many areas, especially after years like this at those elevations," Domonkos said. "At the right point of the trail or road you can see some of those snowfields that persist into August or September."
He added it can still snow on 14ers in the middle of July. So be prepared for all kinds of conditions.
"This time of year at that elevation, anything is really possible," Domonkos said.
You can check conditions and trip reports on 14ers.com.