DUCHESNE COUNTY, Utah — A 41-year-old woman died this week saving the life of a fellow ice climber when a massive column of ice fell off a frozen Utah waterfall, according to law enforcement.
A group of three climbers was attempting to climb Raven Falls in Duchesne County, Utah, when the ice column came down. The woman pushed one of the other climbers, a 21-year-old woman, out of the way, likely saving her life, according to the Duchesne County Sheriff's Office.
The 41-year-old climber became trapped under two huge blocks of ice and didn't survive, the Sheriff's Office said.
The 21-year-old climber was able to descend and drive to the city to call 911 for help. The third climber, a 34-year-old man, fell about 40 feet when the ice column fractured on impact, the Sheriff's Office said.
A helicopter lifted the man, who was seriously injured, off the mountain. The sheriff's office didn't have an update on his condition.
"Our sincere condolences to all affected by this tragedy, to the family of this brave, courageous woman who lost her life while saving another," the Sheriff's Office said. "We hope that all may find comfort and all the warm support will prevail over your hearts while mourning the loss of your loved one."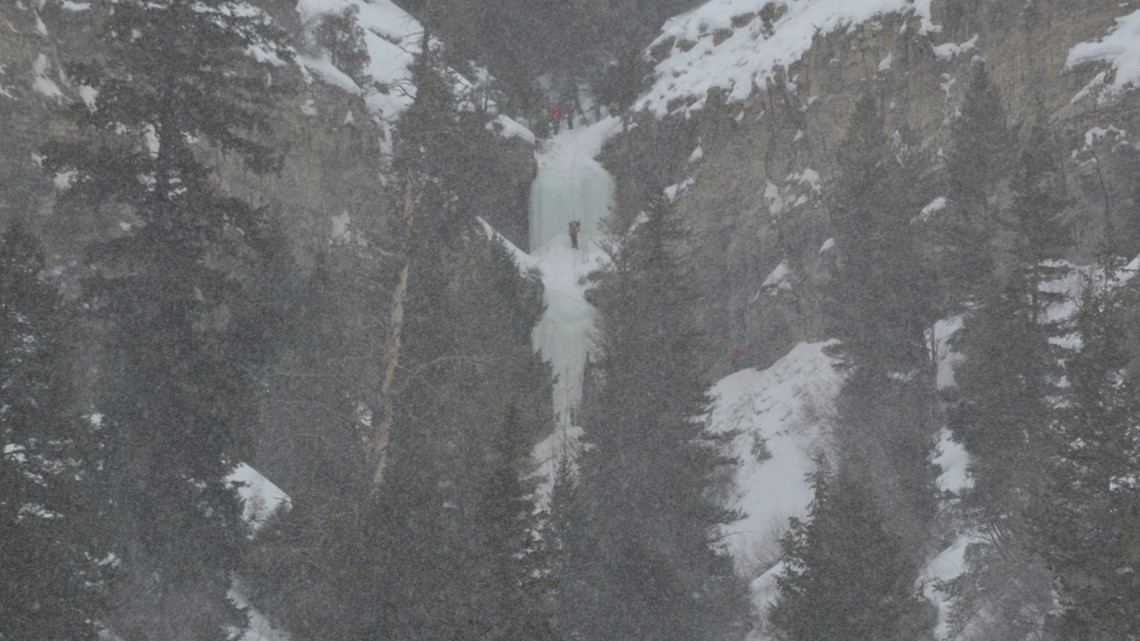 More Utah stories from 9NEWS:
9NEWS+ has multiple live daily shows including 9NEWS Mornings, Next with Kyle Clark and 9NEWS+ Daily, an original streaming program. 9NEWS+ is where you can watch live breaking news, weather updates, and press conferences. You can also replay recent newscasts and find videos on demand of our top stories, local politics, investigations and Colorado specific features.