GLENWOOD SPRINGS, Colo. — The Hanging Lake Trail in Glenwood Canyon is temporarily closed after a large mudslide Monday afternoon blocked access to the trailhead, the U.S. Forest Service said.
The White River National Forest said the Hanging Lake Trail and the lake itself were not impacted by the debris flow, but hikers will not be able to access the trail until the road is cleared.
They said the company that operates the reservation system is "actively contacting all reservation holders during this closure and refunding charges or rescheduling visitors for a later date."
Visit Glenwood Springs said on its website that the steep 1.2-mile trail is temporarily closed through Friday "due to spring drainage mitigation." Visitors are encouraged to check back for reopening dates.
No one was injured or trapped behind the debris flow, the Forest Service said.
The slide is not impacting traffic on Interstate 70 through Glenwood Canyon, the Forest Service said. The Hanging Lake Rest Area, though, is closed, according to the Colorado Department of Transportation (CDOT).
CDOT said on Wednesday that crews are working to clear debris from the road to restore a drainage channel for future flooding and mudflows. Crews are also assessing the likelihood of another mudslide in the area, CDOT said.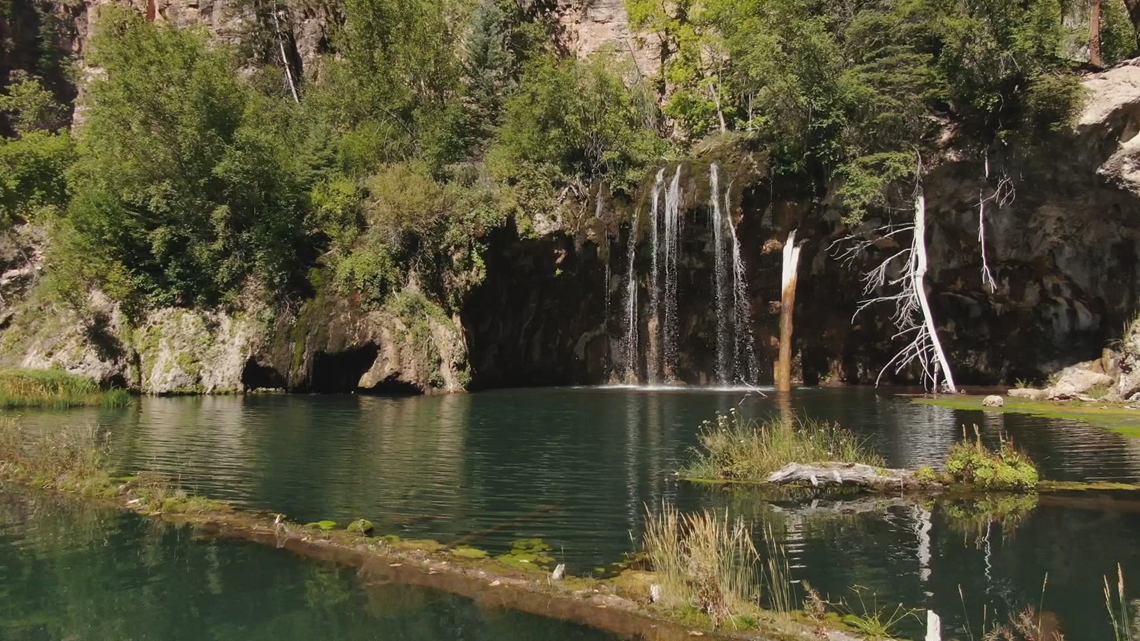 Hiking access to Hanging Lake was closed for almost a year after the trail was damaged by multiple mudslides in the Grizzly Creek Fire burn scar in July 2021. A temporary trail to the lake opened in June 2022.
Reservations to hike the trail, one of Colorado's most popular, have been required since 2019.
About 10 miles west of Hanging Lake, crews in Glenwood Springs are also cleaning up debris from mudslides this week. The city said they're the effect of seasonal snowpack that is now melting.