GLENWOOD SPRINGS, Colo. — On Wednesday morning, the first people to need a permit for their hike will make their way along the 1.2 mile trail to Hanging Lake.
The massively popular Colorado hiking destination implemented the new reservation system to try to curb "unsustainable" levels of visitors and therefore help protect the trail and land.
Anyone who wants to visit Hanging Lake between May 1 and October 31 needs a permit. They can be purchased online by visiting visitglenwood.com/hanginglake. Reservations can also be made by calling 970-384-6309. Permits are still available and cost $12 per person.
Visitors will take a shuttle from the Hanging Lake Welcome Center, located at 110 Wulfsohn Rd. in Glenwood Springs, to the Hanging Lake trailhead.
The new system caps the number of visitors to Hanging Lake at 615 people per day -- a departure from the overcrowding that was present before that when rangers said there could be 1,000 people at a time.
So far, 10,800 people have made reservations for their hikes this summer, according to the Forest Service.
Ken Murphy runs the shuttle company providing shuttles to the trailhead. He said reservations for Wednesday include people from Colorado, Connecticut, Alabama, Texas, and even Hong Kong.
This map shows where each of the online reservations so far has originated from.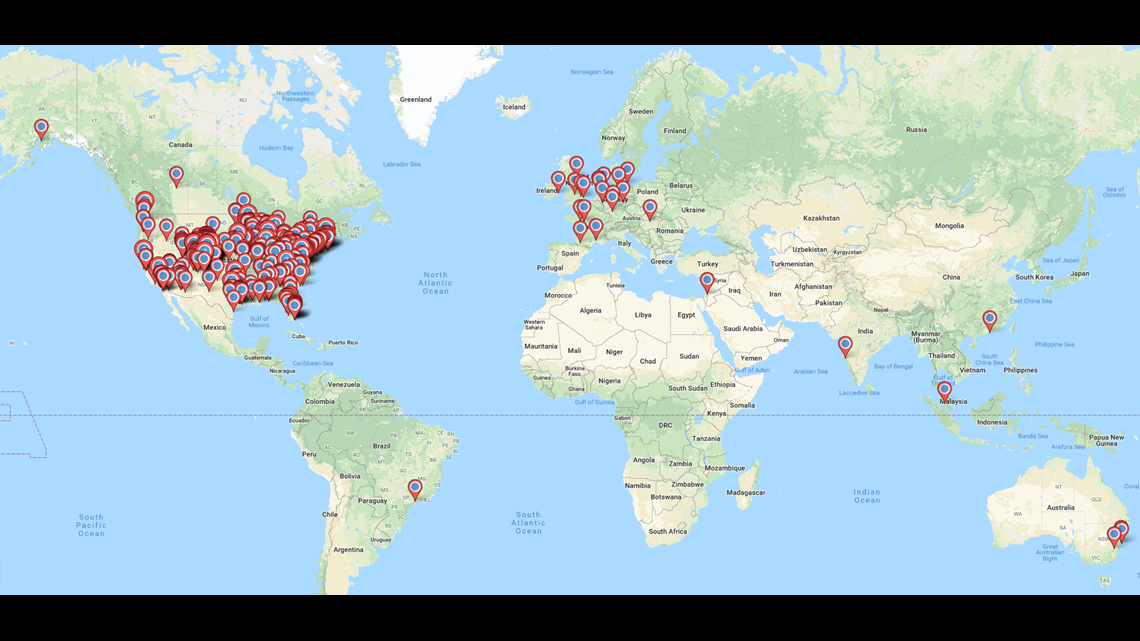 Ashley Crane will be one of the first hikers on the trail Wednesday morning. The 24-year old Highlands Ranch woman was planning a trip in Glenwood Springs already when she and a friend decided to add a hike.
She's been to Hanging Lake once before, as a kid. They didn't need a reservation then.
"I just remember waterfalls and it being beautiful. The scenery is beautiful," she said.
"It's awesome knowing people are coming from all these other countries to hike this," the Colorado native said.
"It's special to me. I lived here my whole life and you almost take for granted what's actually here."
Hanging Lake is open year-round and visitors during the off-peak season (Nov. 1 – April 30) still need a permit, which costs $10. The shuttle does not run during that time, so visitors can bike or drive their personal vehicles to the trailhead.