KUSA – All the predictable suspects have called the Broncos about trading into their No. 5 overall slot in the NFL Draft.
The Miami Dolphins, who have the No. 11 pick, have called. The Buffalo Bills, who have the No. 12 selection, have checked in. The Arizona Cardinals, who have the No. 15 pick, have phoned.
All three teams need a quarterback and they know the Broncos, with their No. 5 draft selection, may well be in a position to have the last of the Big 4 quarterbacks available.
The Big 4 QBs: Sam Darnold, Josh Allen, Baker Mayfield, Josh Rosen. Perhaps in that order, perhaps not.
With the start of the NFL Draft now inside 95 hours away, no trade has materialized. So there is a possibility the Broncos will stand pat and select a player with their No. 5 pick.
After talking to multiple people around the league, here is the list of five players from which the Broncos are likely to choose if they keep still at No. 5: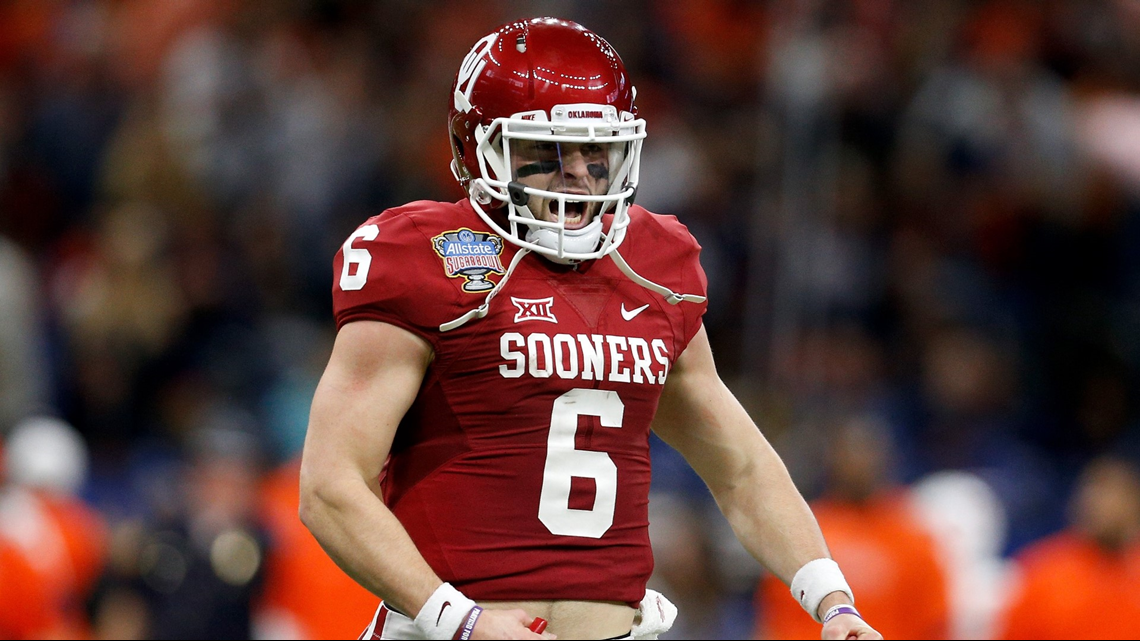 Baker Mayfield, Quarterback, Oklahoma
He can't be discounted because the more Broncos general manager John Elway is familiar with a player, the more he is comfortable with him.
And Elway knows Mayfield like no other. He got to visit with Mayfield in late-January during Senior Bowl week in Mobile, Ala.; at the NFL Combine in Indianapolis in early March; at his Pro Day workout in Norman, Okla. in mid-March; and during his pre-draft visit at the Broncos' UCHealth Training Center headquarters in mid-April.
Many people, including a few in the Heisman Trophy winner's camp, believe Mayfield will go to the New York Jets at No. 3.
But I wouldn't be surprised if the Jets prefer Rosen, whose ability to pass from the pocket in UCLA's pro-style offense makes him arguably the quarterback most ready to play Day 1 in the NFL.
If Mayfield is available at No. 5, it may be difficult for Elway to pass up.

Sam Darnold, Quarterback, USC
There has been buzz that this is the No. 1 quarterback on Elway's board. So why would Elway consider a quarterback at No. 5 if he just signed Case Keenum to a two-year, $36 million contract and has former first-round draft pick Paxton Lynch as a backup?
Because if Elway believes there is a franchise-type quarterback in this draft who can lead the Broncos for another 10 to 12 years, he better get him now that he's selecting in the top 5, rather than later when he doesn't plan on picking anywhere near the top 10 again.
Using the No. 5 pick to select a quarterback would not help the Broncos in 2018 or 2019 because this season, and possibly next, belongs to Keenum. But taking a quarterback at No. 5 could be the best choice for the Broncos from 2020 through 2030.
And when we're looking back at Elway's draft picks in 2035, Bronco fans don't want to lament how he let so-and-so Hall of Fame quarterback get away back in 2018.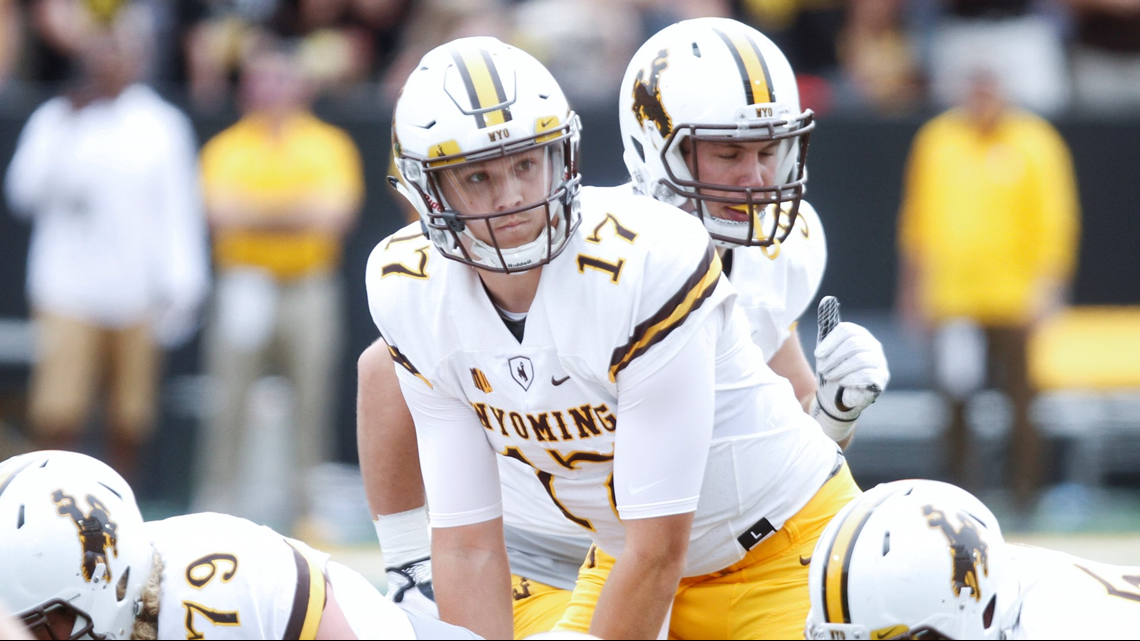 Josh Allen, Quarterback, Wyoming
Of all the Big 4 quarterbacks, he needs the most refinement, so he could benefit from sitting a year or so behind Keenum. Allen is also the quarterback whose incredible physical talent could make him a future Hall of Famer.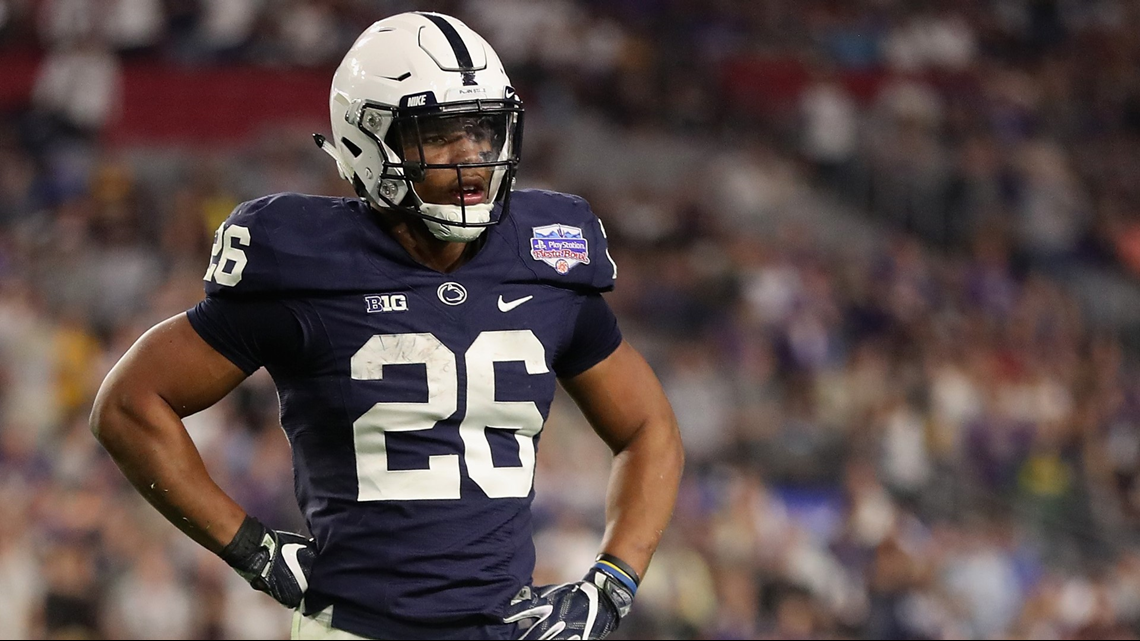 Saquon Barkley, Running Back, Penn State
Whether in the first, second, or third round, the Broncos need to find a franchise-type running back.
Why not take him at No. 5 if Barkley winds up there?
Barkley could fall to No. 5 if three quarterbacks are taken within the first four picks and the first, non-QB position player taken by either Cleveland or the New York Giants is defensive end Bradley Chubb or offensive guard Quenton Nelson.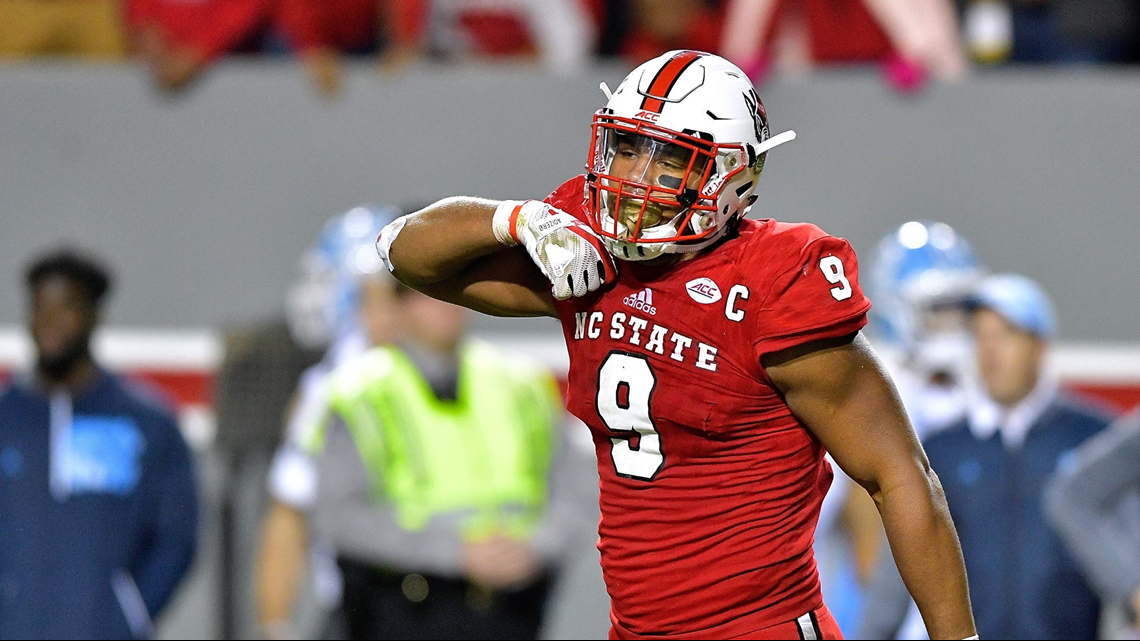 Bradley Chubb, Defensive End, North Carolina State
Elway was in the Levi's Stadium winning locker room an hour after the Broncos won Super Bowl 50 in Santa Clara, Calif.
His Broncos had won the Super Bowl in good part because he had taken defensive players first in each of his first five drafts: Von Miller in 2011; Derek Wolfe in 2012; Sylvester Williams in 2013; Bradley Roby in 2014; and Shane Ray in 2015.
Elway was asked in the Super Bowl-winning locker room if he was finally ready to start prioritizing offense for the upcoming draft in 2016.
"We'll see,'' he said. "If there's a good pass rusher there, I'm taking him.''
There must not have been one at the back of the first round because Elway wound up taking the quarterback Lynch, who has yet to materialize.
Which is beside the point. The point is, Elway as a former quarterback places great value on pass rushers. And Chubb is the best edge rusher in this draft.
Another point: Elway may or may not exercise a fifth-year, $9.232 million option on Ray for the 2019 season. And defensive end Adam Gotsis, a defensive end drafted in the second round two years, is in legal limbo.
Chubb could fill a need that is arguably greater than quarterback or any other position.