TUSCALOOSA, Ala. — High school senior Haeli Word picked out her prom dress months ago. The electric blue floor-length gown hung in her closet, fitted and cleaned, awaiting the big night.
"I always wanted to wear it," Haeli, 18, said.
But Haeli's senior prom, like so many other social gatherings across the nation, was canceled a few weeks ago as the coronavirus spread through the U.S.
The news was particularly disappointing to the Alabama teen because she had skipped her junior prom, holding out for the momentous last year of high school.
Her parents, Lance and Santita Word, knew their daughter would be upset about missing out on the quintessential high school milestone. So they brainstormed a creative way to cheer her up.
"We said, 'We can turn something not so great into a wonderful thing,'" Santita said.
On March 28, the night they were supposed to be sending Haeli off to the big dance, Santita, Lance and their younger daughter shifted into "prom committee" mode.
The festivities began with the "promposal," a staple of the high school prom experience. Lance made a sign that said "Netflix and chill," crossing out the "chill" to replace it with "Prom??"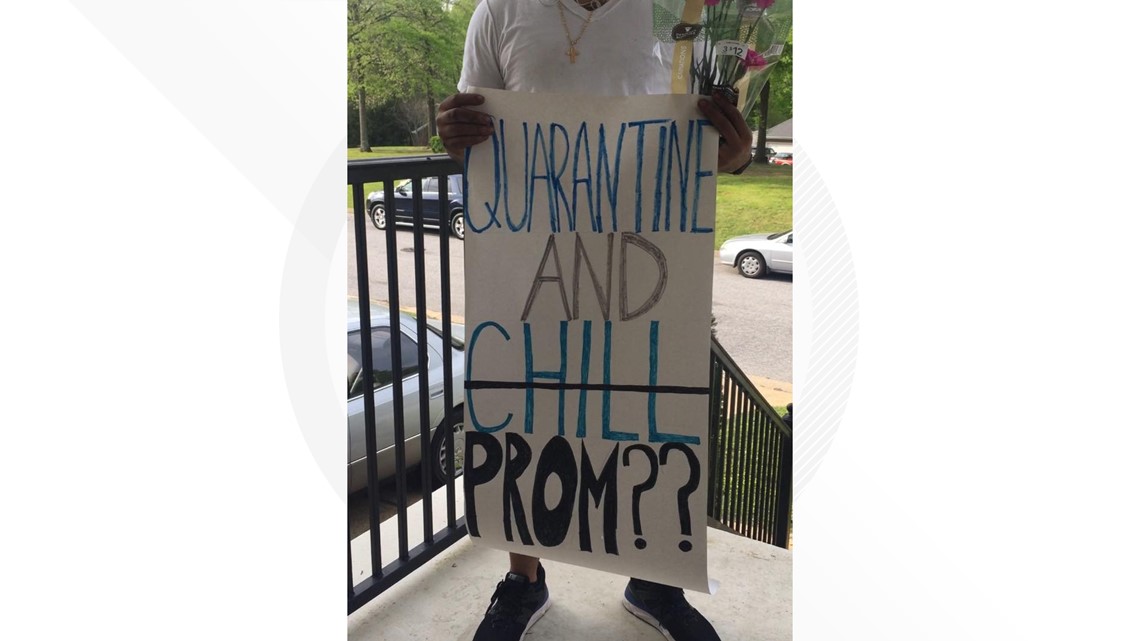 When the doorbell rang, Haeli was surprised to see her dad waiting outside, sign in hand.
"She was like, 'What?'" Lance said.
With her date secured, Santita helped Haeli with her hair and makeup, matching her dress perfectly with a turquoise eye shadow. All dolled up, it was time for her to finally wear the dress that caught her eye in the store months ago. Lance also dressed up for the occasion, sporting a new plaid three-piece suit.
The family took photos in the front yard. Haeli and Lance even exchanged the corsage and boutonnière.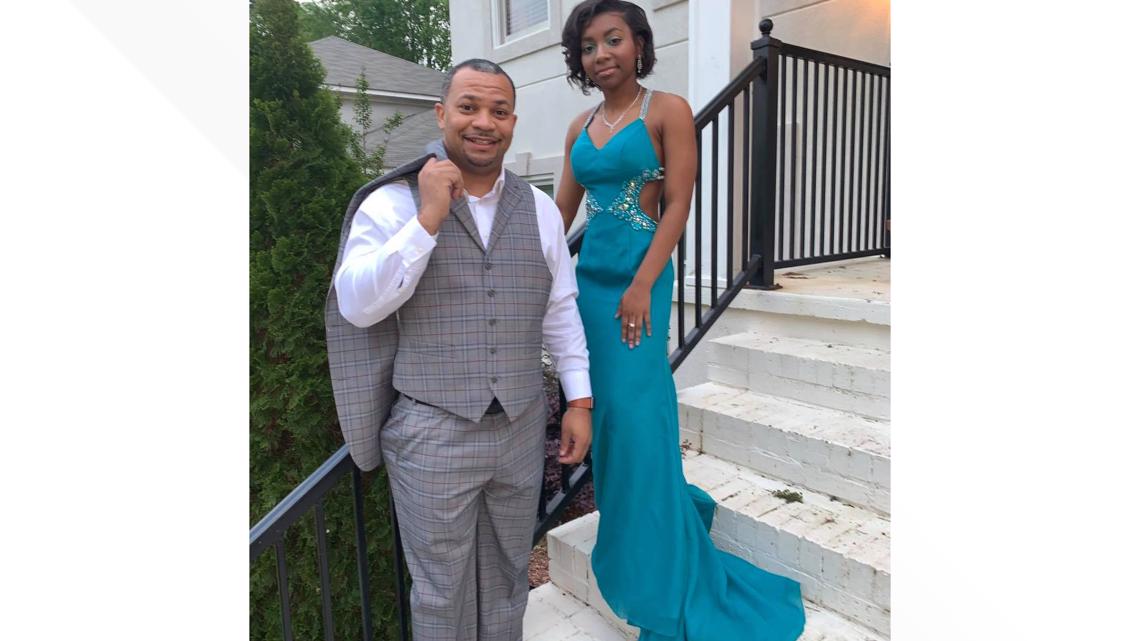 After photos, Lance treated Haeli to a takeout feast of crabs, one of her favorite foods, while Santita set the mood for the "party," decorating their living room with balloons and streamers.
They had fun dancing and even posed with handmade "prom king and queen" sashes.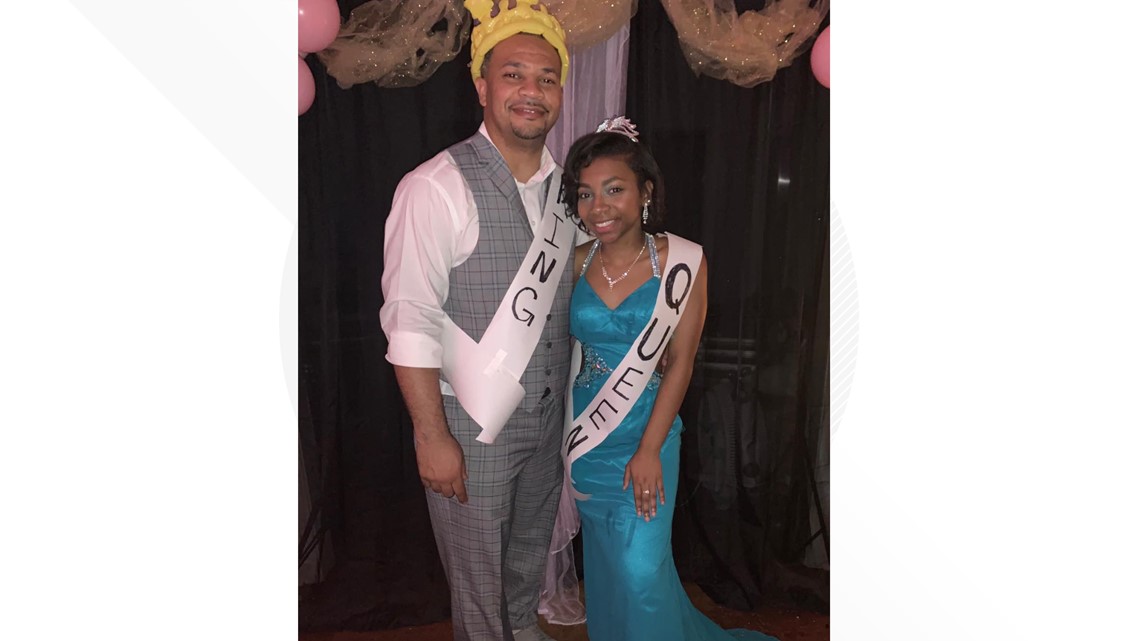 Haeli said the day was a blast and that her parents' effort to cheer her up was touching. Twice during the night, the surprises brought tears to her eyes.
"They gave me more than what I would have gotten out of prom," she said.
Parents recreate prom for daughter
It was particularly special to be accompanied by her dad, who Haeli says is her best friend.
"He's a really special person in my life," she said.
"I love her and I just want to see her prosper in life," Lance said.
"She keeps the family glue together."
Santita and Lance said they hope experiences like this encourage both of their daughters to make the best of difficult times.
"It's a life lesson for all of us. Our plans are not [God's] plans," Lance said.
The Word family also hopes their story prompts others to make the best of their own situations while staying home.
"Family time is important, especially for dads," Lance said.
"We're not stuck in the house, we're safe in the house," Santita said.
Haeli wants other teens to also remain positive while in isolation.
"Just because everyone has to stay home... you can still live your life to the fullest," she said.
HeartThreads are the best stories about the best of us. Want more? Follow us: