ARVADA - Two caretakers in Arvada were recently indicted by a grand jury after their cigarettes caused a fire that killed three people, including a 4-year-old child.
Typically, it can take investigators days to process that type of scene. It only took investigators with the Arvada Police Department about six hours.
Arvada Police is using fairly new technology to investigate crime scenes. FARO is a focus laser 3D scanner that is able to map out details of a crime scene within minutes. The Arvada Police Department began testing it in 2013 after Officer Chris Steiner with the traffic division noticed a need for faster more accurate measurements during investigations.
Now, the revolutionary technology is changing the way officers do their jobs.
"We couldn't take an investigator who may not have been at the scene and have them visualize what things look like," Officer Steiner said. "Now we can show a two scale exact replication of the house or scene."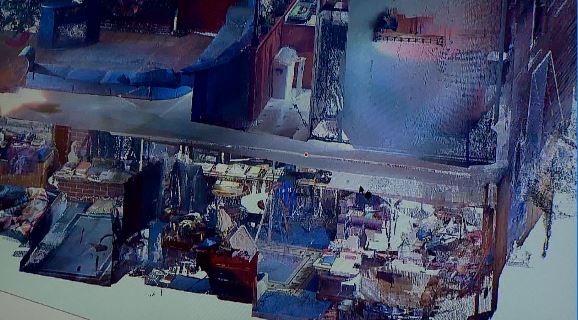 Scanning a crime scene with FARO takes roughly several hours, depending on the scene and what investigators need. It's just a fraction of the time it usually takes.
Scans are incredibly detailed and allow investigators to access every detail of a scene from any and every angle.
There are many things that can compromise a crime scene, which could potentially destroy a case, investigators say. An immediate scan of the scene is a way to preserve it the way it was, forever.
Arvada Police is the first department in Colorado to implement the technology. Officer Steiner and Detective Matt Archuleta have been training other departments on FARO and frequently conduct scans for other agencies.
"Crimes are always flowing and to understand how people move in a space and the sequence that occurred could help solve a crime," Detective Archuleta said.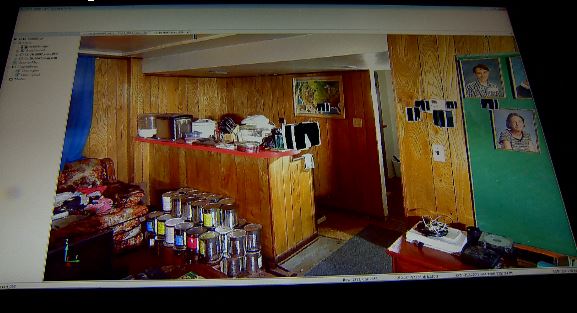 Detective Archuleta scanned the home in the 6100 block of Robb Street last May, where a group home caught on fire. A grand jury was shown the scans of the charred home and came back with an indictment for the caretakers. Without FARO, police say the investigation could have taken longer.
"That fire affected other living areas and other people in the household," Det. Archuleta says, "To show that relationship even just through still photography is difficult."
Investigators use video and pictures to document crime scenes but they sometimes don't capture everything need to build a case. It's time consuming work to document every aspect of a home. Now, investigators say they don't have to take as many pictures or collect as much evidence.
Each FARO costs about $50,000. Arvada Police say they have scanned about one hundred scenes since implementing the program.