LOUISVILLE, Colo. — Students at Louisville Middle School (LMS) had the opportunity to hear from an alumna who happens to be an American astronaut. One of whom has previously lived aboard the International Space Station (ISS) for six months.
Originally launched back in April 2022, Jessica Watkins returned as the first Black woman to complete a long-term mission on the ISS. Watkins attended LMS and spoke to a group of middle schoolers to share her experiences in space with her alma mater. Her goal was to get students interested in careers in science, technology, engineering and mathematics, or otherwise known as STEM.
"I'm really grateful to be able to thank them and the role that this community has played in where I am now," Watkins said. "And also to hopefully be able to inspire the students that are seating in the seats that I once sat in."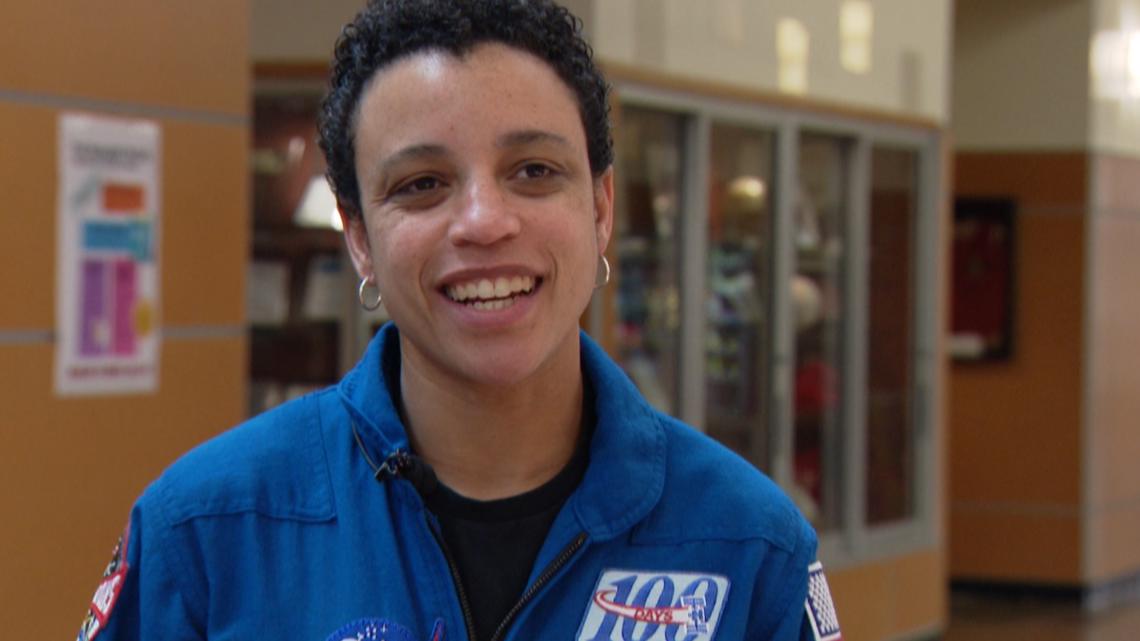 For more than 21 years, astronauts have continuously lived and worked aboard the space station, testing technologies, performing science, and developing the skills needed to explore further from Earth. Through NASA's Artemis program, the agency will send the first woman and first person of color to the moon. It is the U.S. space agency's first crewed Moon mission since Apollo 17 in 1972. Watkins said she hopes to convey a message on the importance of dreaming big.
"To find something that you're really passionate about, pursue that relentlessly and not take no for an answer," Watkins said. "To continue to find opportunities to pursue those interests and those loves, and success will be on the other side of that."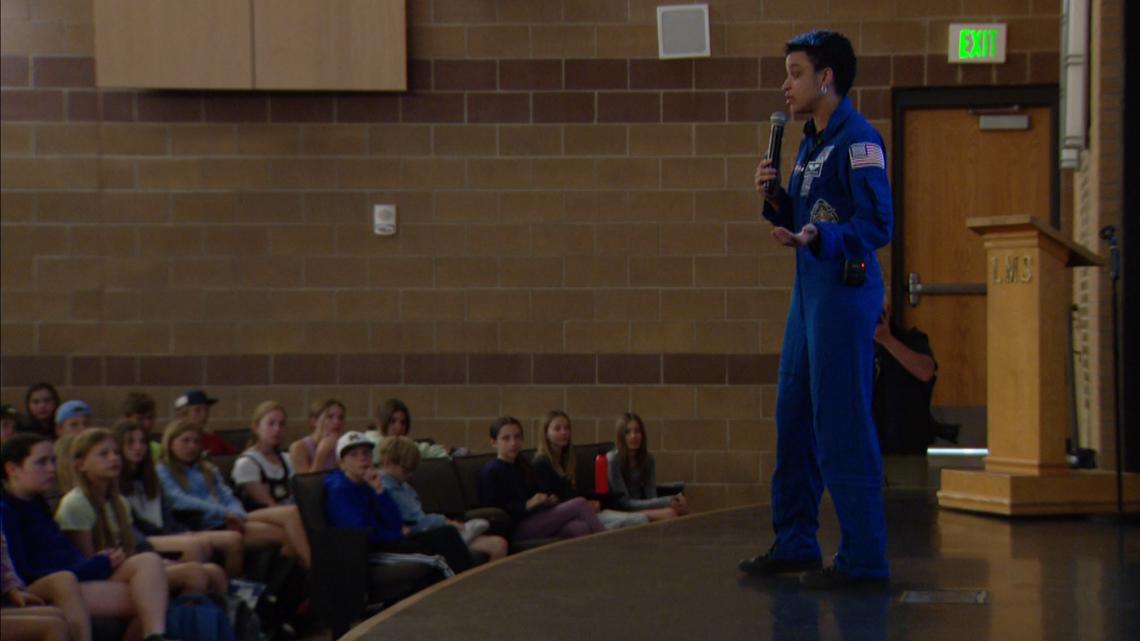 Norah Durbin is a 6th grader at LMS and was one of the students that got to hear Watkins speak. Durbin said she was excited to hear that an alumnus of the school has the same passion for outer space.
"(Being) an astronaut is one of the things on my bucket list and I would really like to (do that) when I grow up," Durbin said. "I think it would be really cool to also pave the way for future generations' space exploration."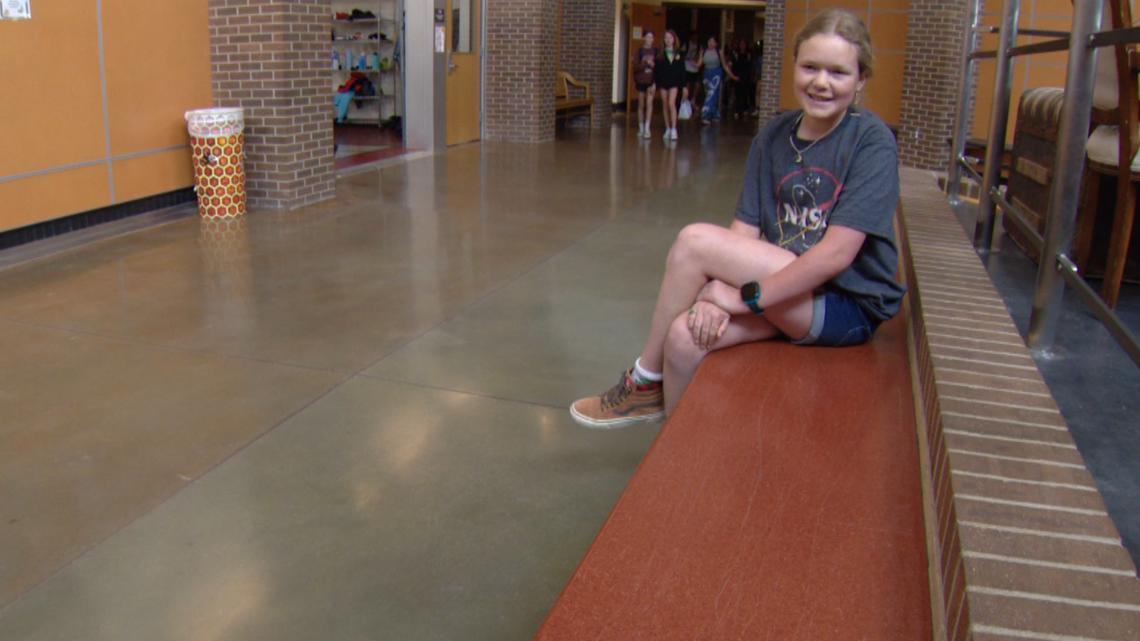 Watkins spoke to hundreds of students and answered questions about her experience aboard the ISS. She said it's her way of giving back.
"Super exciting to be back here at Louisville Middle School and amongst the community that ultimately launched me into space," Watkins said.
Watkins hopes the visit is full of new experiences so middle schoolers like Norah Durbin can be proud of the students who walked the halls before them.
"It's really neat to see the ways that we're continuing progress and reach students in new ways," Watkins said. "It's just really a privilege to be able to come back and thank everybody who helped contribute to my success in particular and were part of my journey and story."
To find out more information about Jessica Watkins, click here.
Louisville Middle School alumnus inspires students to new heights