DENVER — A new Colorado law now requires everyone to pay 10 cents for a single-use plastic or paper bag at the store.
The state law, which went into effect at the start of 2023, mimics ordinances in cities throughout the state that already require the fee for bags. The new law allow municipalities with an existing law to charge more for bags if the fees are already higher.
Holly Pummell, a senior sustainability specialist for the City of Fort Collins, said since her city started a bag fee in May, they've already seen a reduction in the use of disposable bags by about 85%.
"A lot of people if they only have a couple of items are like, 'I'm going to skip the bag,'" she said. "It used to be convenient to put it in a plastic bag."
When Boulder implemented its ordinance for a 10-cent fee about a decade ago in 2013, the city estimated a 68% reduction in bags. Here's a look at Boulder's bag data.
Below is a table of annual revenues and corresponding bags purchased to date: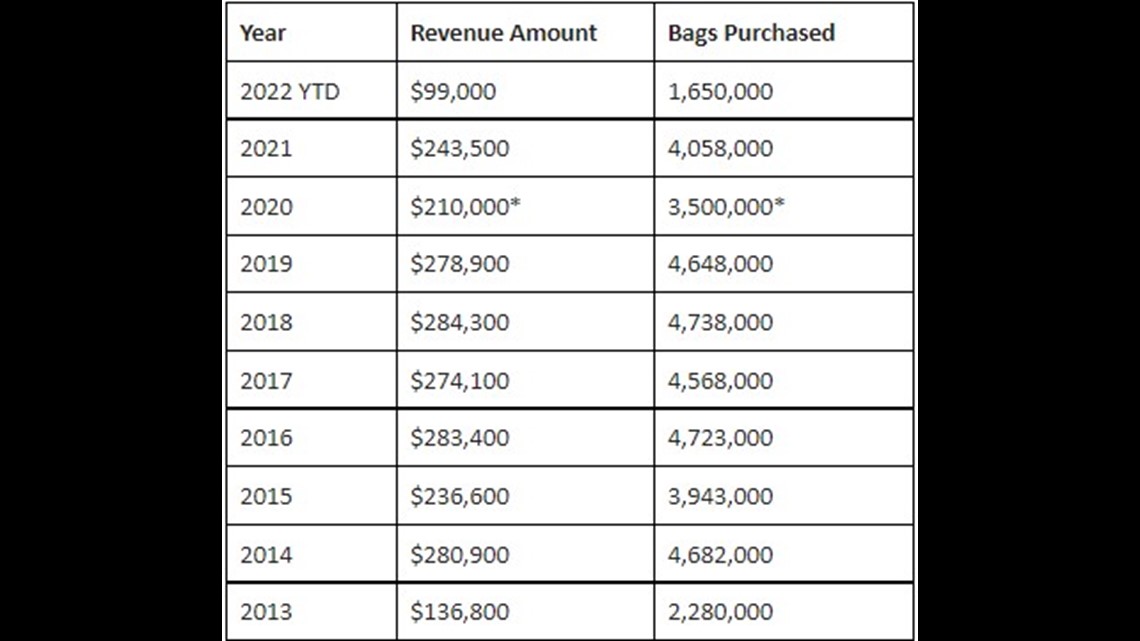 *Revenue in 2020 was significantly lowered due to the city pausing Disposable Bag Fee collection from March through June due to the COVID-19 pandemic in response to (now unfounded) concerns that unwashed reusable bags contributed to viral spread.
In Denver, people still purchased 38 million bags after the fee was implemented last summer.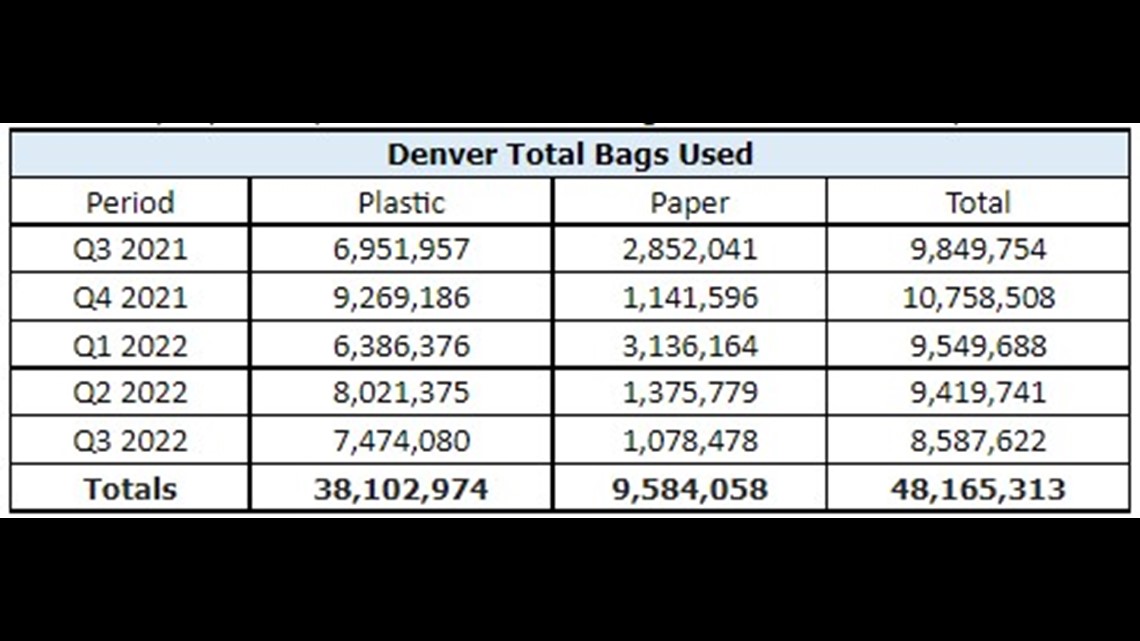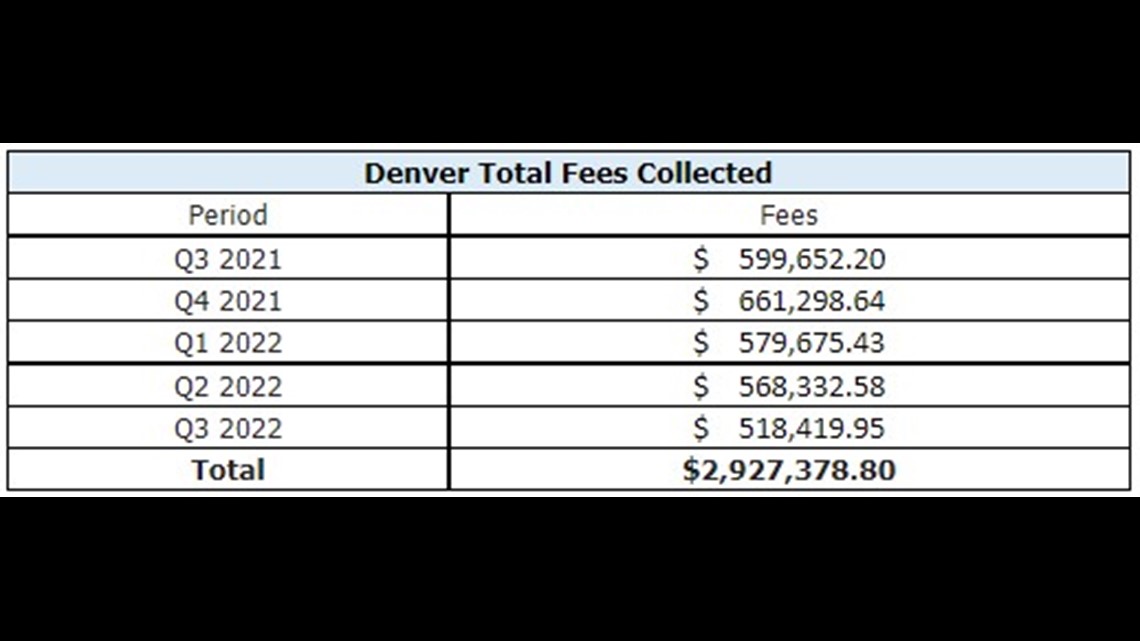 "We have an estimate that Colorado goes through about 4.6 million single use plastic bags a day, and those plastic bags are going to take hundreds of years to break down if they ever will," Danny Katz, head of progressive public interest group CoPIRG, said.
Katz said by imposing a bag fee for a year, before banning single-use plastic bags in 2024, the state is working to get people used to the routine of bringing their own reusable bags.
"It's a way to help people transition away from sort of being told 'it's totally fine, grab a free bag, there's no cost whatsoever' to actually realizing there is a cost," he said.
The law does not apply to all bags, Restaurants, for example, are exempt, though it's possible customers may still see a fee on their bills.
Denver's Office of Climate Action, Sustainability, and Resiliency said restaurants can choose to charge a fee for their bags, just like they can choose to add any other charge for their services. But since they're exempt from the bag fee law, they have to report that extra income and pay taxes on it, unlike the grocery stores who are required to charge the fee.
If you think you've been wrongly charged for a bag, you can report it to the office of climate action using this online form.