BOULDER COUNTY, Colo. — A trucking company has agreed to pay the state of Colorado nearly a quarter-million dollars as part of a settlement stemming from a tanker crash near Lyons in 2021, state Attorney General Phil Weiser announced on Friday.
On April 27, 2021, a tanker truck rolled on U.S. 36 near Lyons and spilled an estimated 2,000 gallons of gas into North St. Vrain Creek. The spill damaged aquatic life and habitat within a five-mile stretch of the river downstream, according to a yearlong damage assessment that was conducted by the state. More than 800 trout died as a result of the spill, according to Colorado Parks and Wildlife.
"This accident damaged the local habitat and harmed an already vulnerable river ecosystem still recovering from the 2013 flood," said Weiser, who serves as chairman of the Colorado Natural Resources Trustees. "With this result, we are holding accountable the responsible party, and we are in a position to remediate the damage."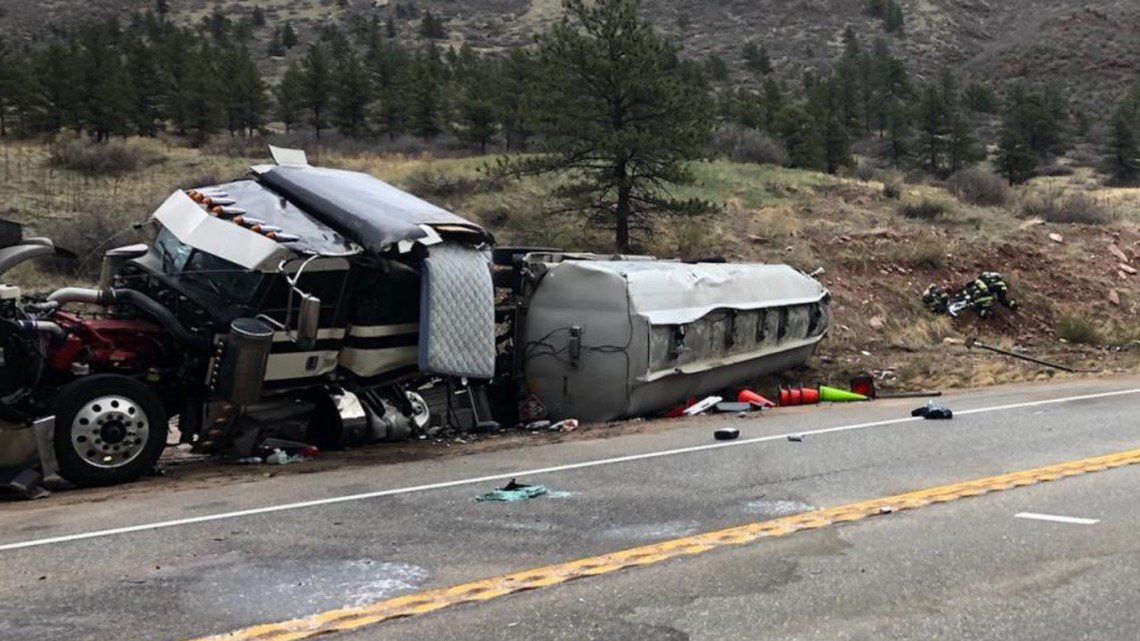 The Natural Resources Trustees will consult with the town of Lyons and other stakeholders to decide how best to spend the settlement money to restore the river.
"The North St. Vrain hosts an important sport fishery that's loved by both locals and visitors alike," said trustee Dan Gibbs, executive director of the Colorado Department of Natural Resources. "This settlement brings much-needed resources to the table that can help make the Lyons community whole again."
The Attorney General's Office said the trucking company's insurer paid $245,000 for the state claim. The insurer also paid $18,000 to resolve a similar claim that was filed by the federal government.
In June 2021, the trucking company's insurance paid two other state claims that totaled $85,000.