BOULDER, Colo. — The CU Museum of Natural History closed Friday due to coronavirus concerns, but you will still be able to view one of the center's most popular exhibits thanks to 3D scanning.
A 60 million-year-old triceratops skull has long been the centerpiece of the museum's Paleontology Hall.
It was discovered in Lance Creek, Wyoming by famed fossil hunter John Bell Hatcher in 1891, but was put back together at CU Boulder about 40 years ago.
"This is the best they're ever going to look," said William Taylor, the museum's curator of archaeology. "Time is not kind to ancient objects, so, we kind of have this obligation to preserve them."
Taylor said most of the fossils at his museum were preserved by the earth for millions of years – now it's his job to keep them around for millions more.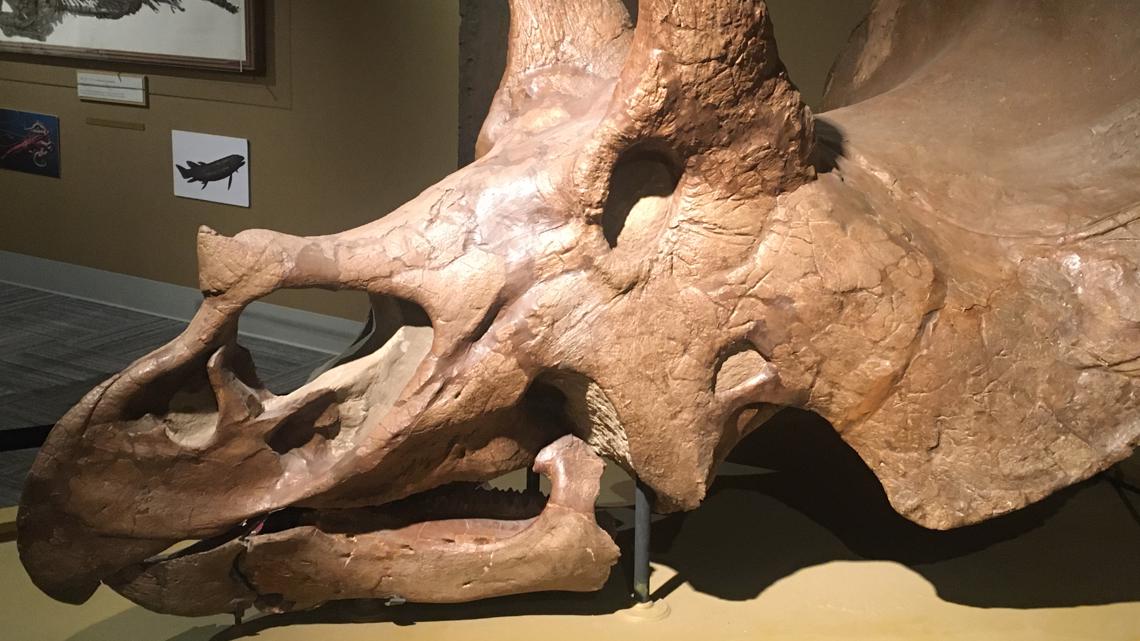 "3D technology allows us to take a snapshot now of what that object looks like and save some of that information digitally," Taylor said.
The triceratops skull is this museum's first object to be 3D scanned. All the dimensions and details now saved.
The scan gives a viewer a different experience than what they might see in person where close up inspection is not easy from behind a barricade.
"With that 3D scan, you can twist it around, you can experience, you can zoom in, you can analyze, and you don't have to come to Boulder to do that," Taylor said.
CU Boulder purchased a new 3D scanner from Broomfield-based 3D Printing Colorado.
ACCESSIBILITY
Taylor said it's a goal for CU to one day offer a virtual museum to make more items available and more accessible.
"The size of collections are now so big that they have extended outside the walls of this museum," Taylor said. "It would be mind-boggling to try to figure out exactly how many individual pieces we have."
Taylor said that more of those fossils and artifacts could be displayed to the public if there was space. In the virtual world, the capacity is nearly limitless.
"Some of the world's leading museums are already starting to offer that service, and it is also part of our museums vision going forward," Taylor said.
He also said they would like to reach a wider audience. That includes those who might live too far away from Boulder, or just don't have the ability to travel.
The ongoing epidemic provides a new example for the benefits of a virtual museum.
"As coronavirus is shutting down people's ability to travel and get to do these things, these digital resources become even more important," Taylor said.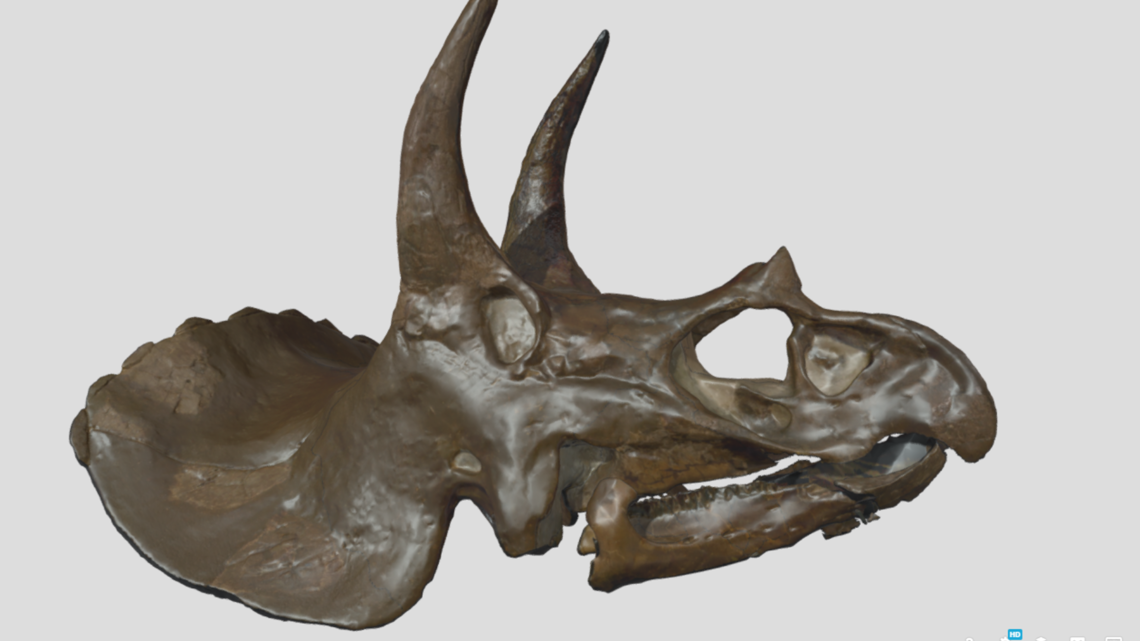 NEW SCIENCE
This precision dino scan has kicked off a new wave of science.
"Students are already using this to do research projects that wouldn't have been possible just a couple of years ago," Taylor said.
Scientists must sometimes destroy a small fragment of a fossil or an artifact in order to study it, particularly to discover it's age or molecular structure.
"So before we do that, we create a 3D model and we digitize it," Taylor said. "That allows us to mitigate the damage that we're doing to the object in the process of studying it."
These precision 3D scans, when on a shareable database, also open a new door to comparisons.
"By comparing the change in shape of an object like a skull or a leg bone over time, it allows us to better understand things like evolutionary relationships," Taylor said.