Two people are dead after a multi-vehicle wreck on Interstate 70 in Jefferson County near Genesee on Christmas Eve, according to the Colorado State Patrol.
Both directions of I-70 were shut down for a little over five hours at Exit 254 while investigators cleared the wreck. According to CSP, the first call about the crash came in at 8:24 p.m.
A Chevrolet Silverado was headed eastbound on I-70, according to Trooper Gary Cutler with CSP, when the driver, identified as 62-year-old Cheri Goddard of Frederick, lost control and crossed into the westbound lanes of I-70. Goddard tried to correct and started to roll, Cutler said.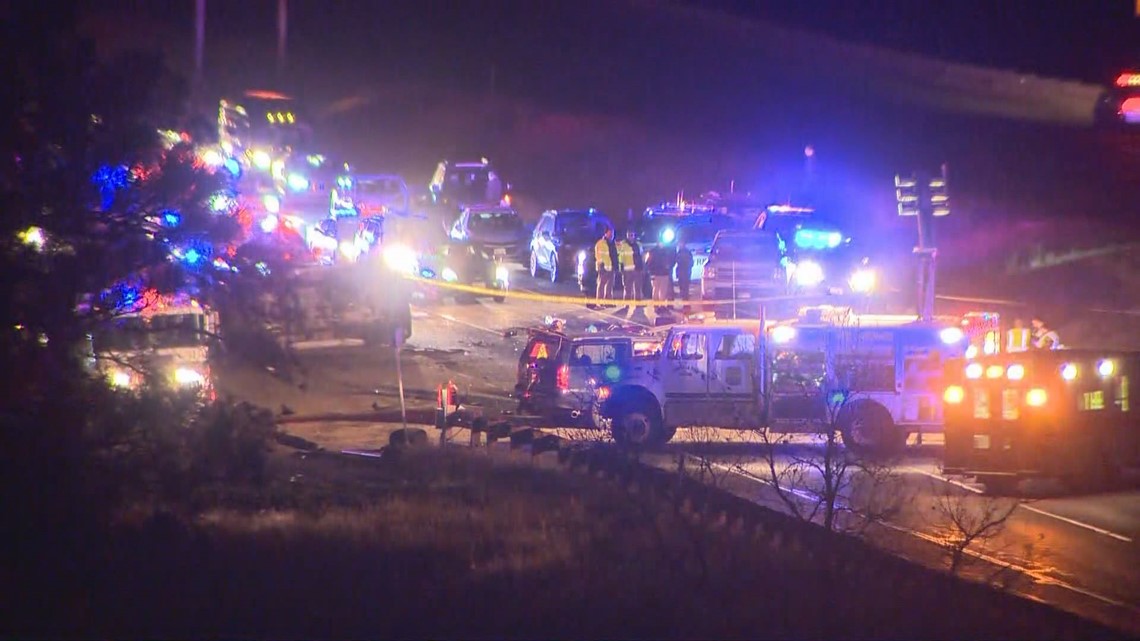 At the same time, a Chevrolet Suburban driving in the westbound lanes was struck by the Silverado, Cutler said. Goddard and the driver of the Suburban, 38-year-old Sancy Shaw of Clark, were pronounced dead on scene.
The passenger in the Suburban - a 6-year-old girl - was rushed to Children's Hospital with serious injuries. As of Wednesday, there is no update about her condition.
Cutler said CSP is investigating and believes alcohol and marijuana may have played a factor in Goddard losing control of the vehicle.