PARK COUNTY, Colo. — Late afternoon on Wednesday, a Colorado State Patrol (CSP) car was rear-ended by another vehicle while parked on the side of Interstate 70 near Frisco.
The trooper sustained "minor to moderate" injuries and was transported to the hospital, CSP said.
The driver is being investigated for a possible DUI, according to CSP.
>> Video above: CSP ramping up enforcement for winter traction laws.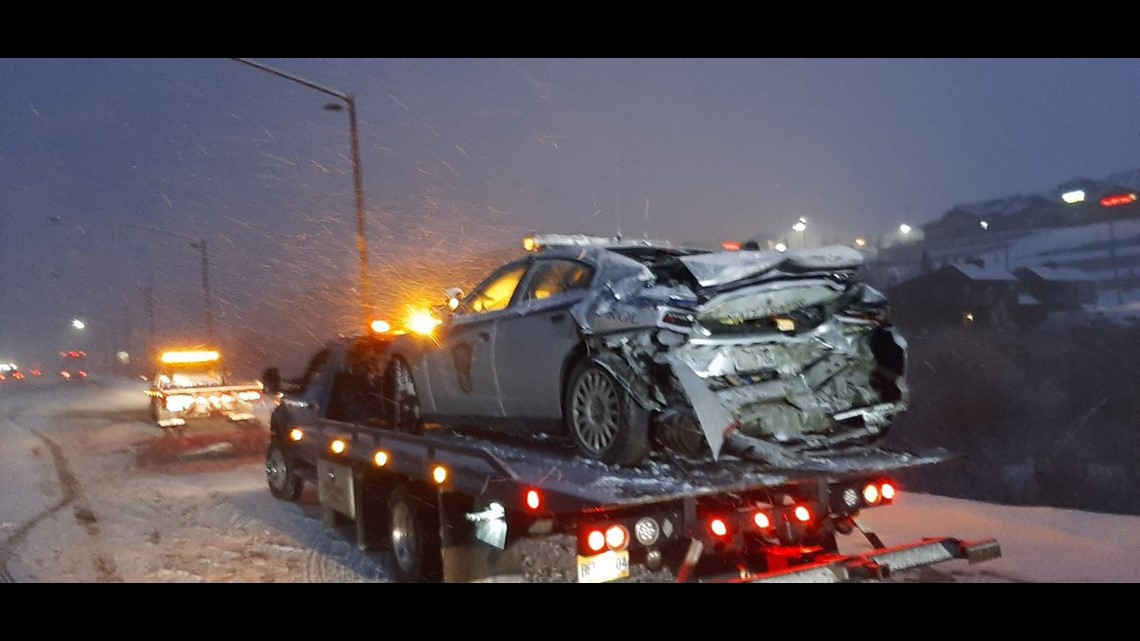 TRAFFIC
Several major construction projects are ongoing in metro Denver currently. They include:
The Central 70 Project will reconstruct a 10-mile stretch of I-70 between Brighton Boulevard and Chambers Road. The project will remove a 56-year-old viaduct, as well as lower the interstate between Brighton and Colorado boulevards. A 4-acre park will be built over a portion of the lowered interstate, and one Express Lane will be added in each direction. The project is slated for completion in 2022.