CASTLE ROCK, Colo. — Several passengers were trapped underneath a semi-truck that Colorado State Patrol Sergeant Mike Baker said collided with six cars as it drove off an exit ramp in Castle Rock.
The crash happened at around 1:30 p.m. near the Interstate 25 interchange, according to CSP.
One victim in the crash was later identified as William Evans, 49, of Castle Rock. The Douglas County Coroner said Evans died at Sky Ridge Medical Center on Feb. 17 from injuries from the Castle Rock crash.
"All of a sudden it was chaos, said Rhonda Simpson. "And we knew we got hit and we were spinning around and it hit me on my right side."
Simpson said her car flew into a light pole and her airbags deployed. She said her husband's neck was hurting, and she was worried about pain in her leg, and was praying for the people taken to the hospital by ambulance.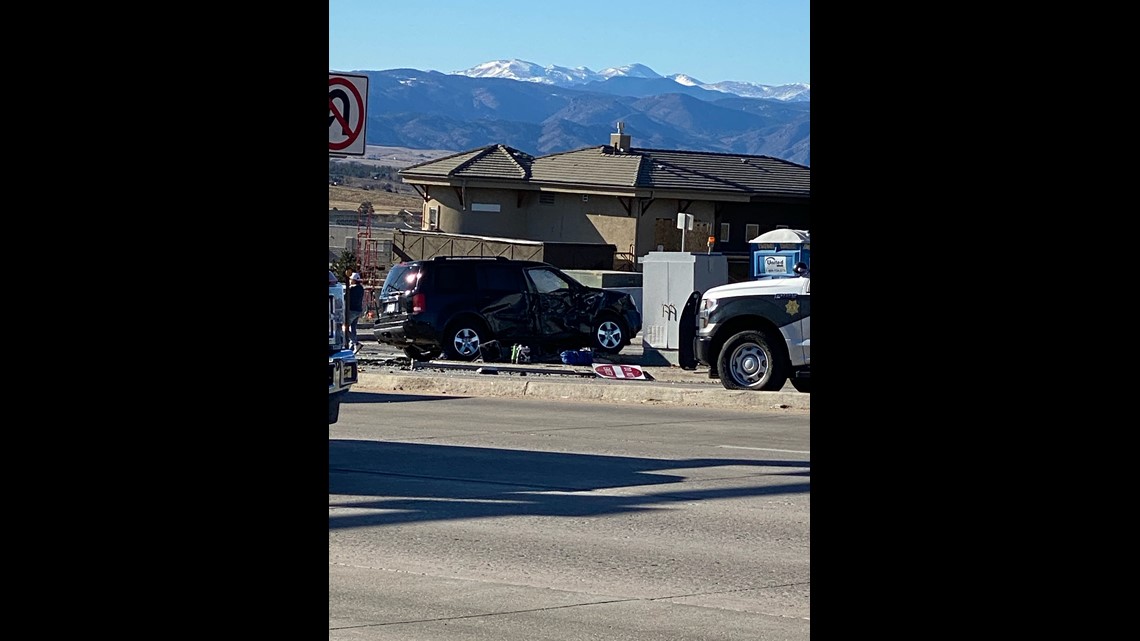 Baker said eight people were transported the hospital.
"There was no brakes, nothing, he just kept rolling," said Nate Anderson, who witnessed the crash on Meadows Parkway and I-25.
CSP confirmed the driver of a semi-truck "failed to stop," but they don't know why. Investigators said the driver of the semi-truck suffered serious injuries and are investigating if drugs contributed to the crash.
"We are investigating as we always do all possibilities right now as far as the possibility of a medical episode, impairment, or mechanical failure," said Baker. "All of that will be part of our investigation. As of right now we do not know why the crash occurred."
After the driver collided with six cars, Baker said the truck kept going over the embankment, bringing two cars down with it before crashing into Bubble's Liquor World.