DENVER — A crash on I-25 near Castle Pines is still being investigated as a possible "road rage incident" after a black pickup truck slammed into a motorcyclist causing him to lose control, according to Colorado State Patrol (CSP)
The rider was 54-year-old Quentin Quidley, who suffered five broken ribs, a fractured skull, fractured face and a broken right ankle, his brother told 9NEWS. Despite all of that, Quidley's spirit has not been shaken and his recovery has been significant. After just a week and a half, he was able to roll out of Sky Ridge Medical Center in a wheelchair and get on a plane to his home in Warren, Michigan.
"Was it intentional? There's no doubt in my mind," Quidley said upon his release from the hospital Tuesday morning, 10 days after the crash. "There was no other reason to just drive your full-size truck into a bike at 80 miles an hour. I mean, who does that? And then who lives through it?"
The passionate, long-time motorcyclist maintained a very positive outlook for a man in pain with such a long recovery ahead. That positivity, he said, has always been his way of life even before the crash.
"I don't take for granted the slightest little thing," Quidley said. "To be able to walk away from a crash like that – there's something I got to do in life yet. God's got another plan for me."
It was the third week of August, a Sunday, when Quidley, his brother James Quidley and a couple of friends were riding their motorcycles into Colorado on their cross-country bike trip – a tradition for the brothers. They were most looking forward to Colorado, they said.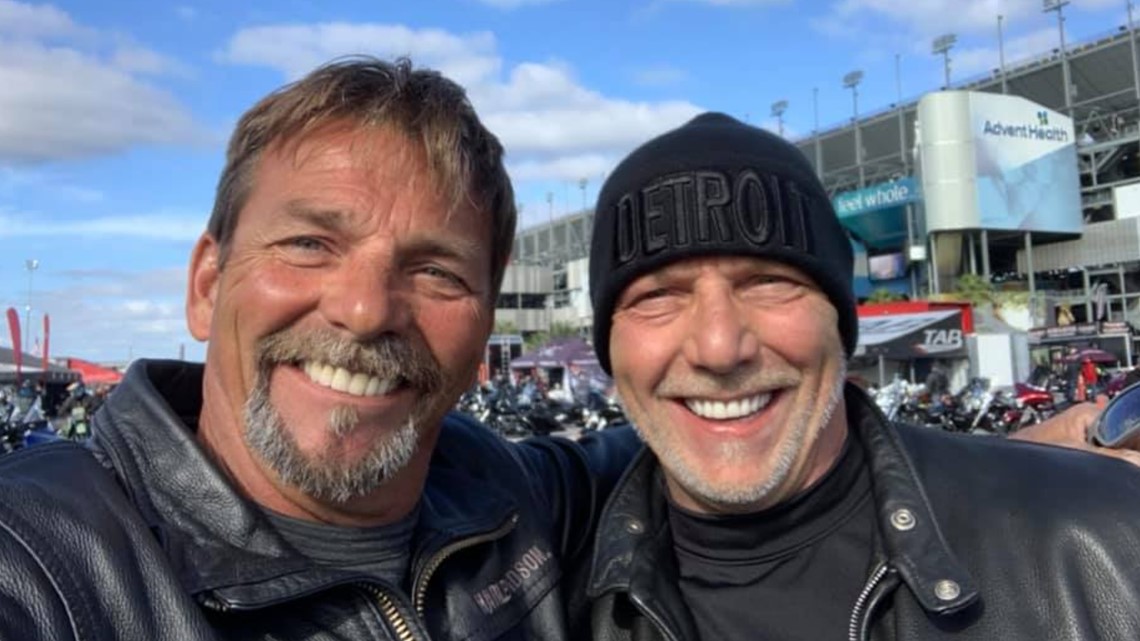 "There's nowhere else to ride except Colorado. We love it," Quentin Quidley said.
They got as far as I-25 near Castle Pines, when Quentin Quidley and his brother said they made a quick maneuver into the left-hand lane right in front of a black pickup, forcing the driver to brake. So they sped up, they said, to put some distance between themselves and the pickup driver. The brothers believe it was that move that provoked the crash that ensued.
"We're miles down the road, cruising on our Sunday afternoon, when once again this black truck appears from all the way over," Quentin Quidley said.
Video shows the driver of the black pickup crossing quickly over the four-lane highway to drive alongside Quentin Quidley on his bike for a few moments.
"I'm like, 'What is your deal?' That's when he looked at me. His hand was on his steering wheel, I want to say around the 2 o'clock position, and he just pow, brought his truck right into me," Quentin Quidley said, reenacting the motion.
That video, from a dashcam that has since gone viral, clearly shows the pickup driver use the left side of the truck to slam into Quidley on his bike. The truck driver then proceeded to drive away. Friends reported they drove after him until he stopped.
The dashcam video was provided to 9NEWS by a driver who happened to be recording at the time of the incident. It has been instrumental for Quentin Quidley's side of the story, who feels the accident wasn't accidental at all.
CSP has not filed any charges against the driver of the pickup but, they said, the investigation is still open and ongoing.
"My thoughts were, 'Try to hold onto this bike right now,' because I didn't want to bust it all up. But I didn't want to bust myself up either," he said. "I'm like, 'I'm going down,' but I'm not just going to fly off my bike. I'm not going tumbling. I need to try to have a little finesse with this," he laughed, "and kind of gracefully lay it down as best I can."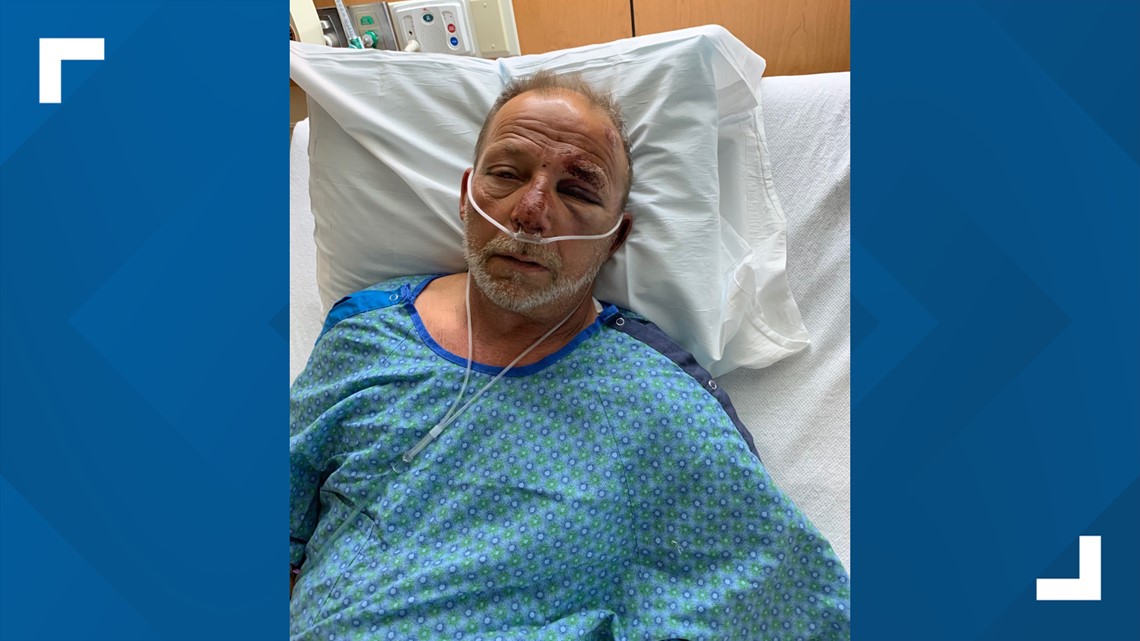 Quentin Quidley has been recovering in Lone Tree, 1,200 miles from his family and friends. Members of the Castle Pines Motorcycle Club on Tuesday made sure he wasn't alone when he was discharged.
"To be from out of town and be welcomed like this means a lot," he said crying. "That's huge stuff and I just thank everyone."
After 10 days at Sky Ridge, Quentin Quidley headed home with a list of injuries, many expected surgeries and a full and grateful heart for the people of Colorado.
"I mean, I can wiggle my hands and toes. My spine is okay," he said, tearing up. "And then to have a motorcycle club show up and ask if there's anything they can do ... We know no one here and it just means so much that people care."
When asked if Colorado had been ruined for him, Quentin Quidley responded, "Hell no! Colorado is awesome. It's the only place to come ride."
Even after almost losing his life here, Quentin Quidley fully intends to return to Colorado on his next cross country motorcycle trip as soon as he's back on his bike.
"I live to ride another day, you know? I'll be back," he promised.
James Quidley started a fundraiser for his brother to help with the medical bills on Quentin Quidley's long road to recovery.