If you think traffic's getting worse in the Denver area – that it takes longer to get to work, that jams are more frequent and don't clear as quickly as they used to – you're right.
That's the picture painted by reams of data examined by 9Wants to Know in an effort to get a handle on the metro area's traffic woes that goes much deeper than the anecdotes every commuter can share about the kind of nightmare that can unfold behind the wheel.
On three corridors – Interstate 270 through Commerce City, I-25 from Speer Boulevard to Arapahoe Road, and I-70 through East Denver – the drive during the afternoon rush takes, on average, five minutes longer than it did in 2013. That's according to five years of hour-by-hour data measuring vehicles speeds and travel times compiled by the Colorado Department of Transportation.
Data provided by the Denver Regional Council of Governments shows that the average motorist loses 5 minutes and 30 seconds to traffic delays – every day. That's the equivalent of 34 hours a year stuck in traffic, according to the organization's 2016 congestion report, the latest available.
And it's expected to get worse – despite highway projects, light rail and other efforts to cut congestion, DRCOG's report projects that by 2040 that average motorist will lost 42 hours a year in traffic jams.
One key reason: The population growth of the past two decades is expected to continue.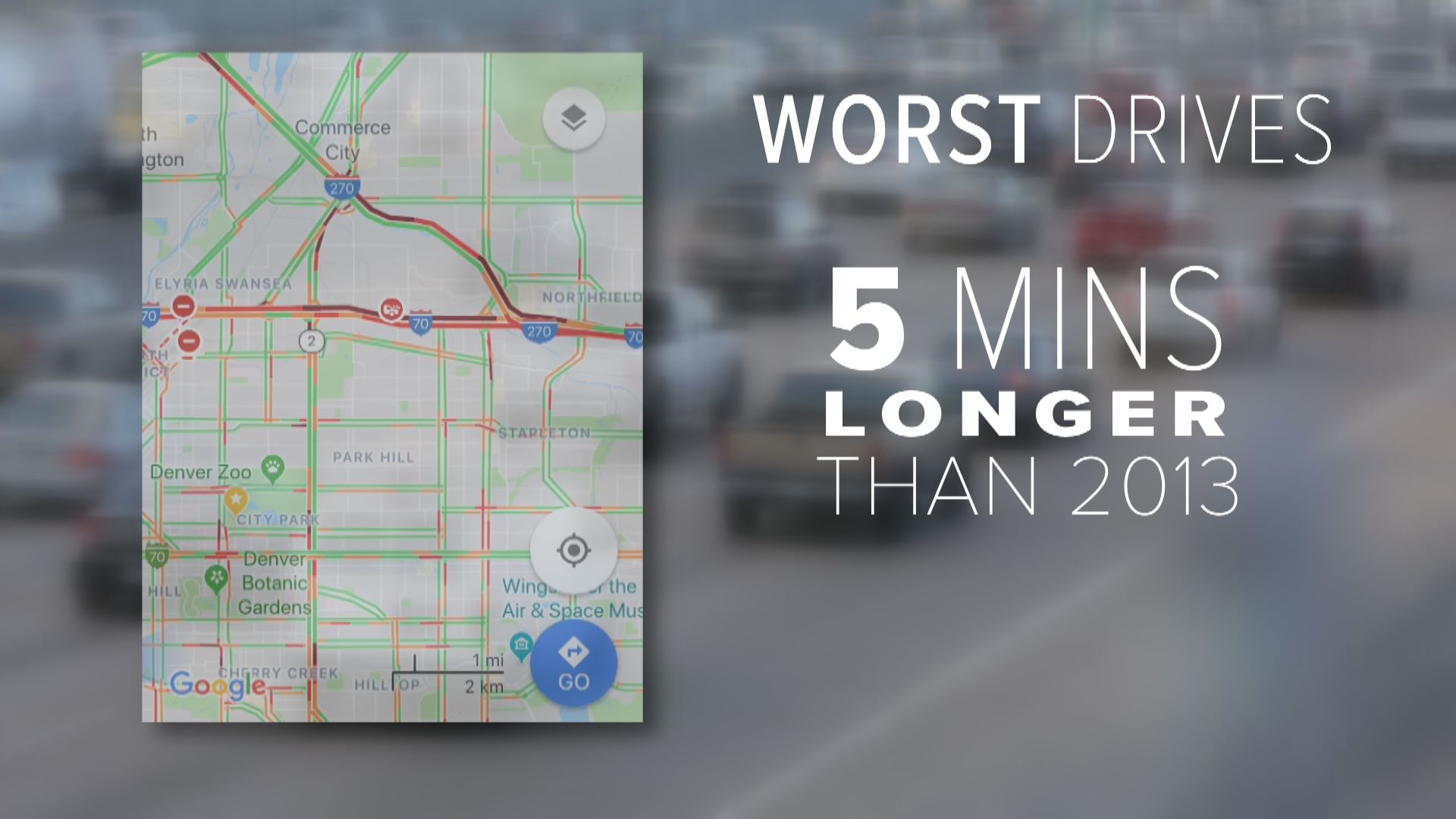 "We're expected to see between 1.2-1.3 million people – additional people – in this region between now and the year 2040," said Doug Rex, DRCOG's executive director. "That's substantial. It's hard to really wrap your head around it – it's literally, if you want an example, like every person in Buffalo, N.Y., packing their bags, closing shop and relocating here over the next 20 years."
The CDOT data included five years of speeds and travel times for 10 separate corridors in the metro area – and in seven of them, morning and afternoon drives were slower and longer in 2017 than they were in 2013.
The change may not be noticed day to day – but over time it adds up.
"It's a little bit like the parable of the frog on the stove," said Michael Lewis, CDOT's executive director. "You put him in nice cold water, he's a very happy frog. Turn up the heat a little bit, he gets a little warm, he's feeling okay. … He doesn't really realize it's getting hotter and all of sudden he's like, 'oh this is awful.' Too late."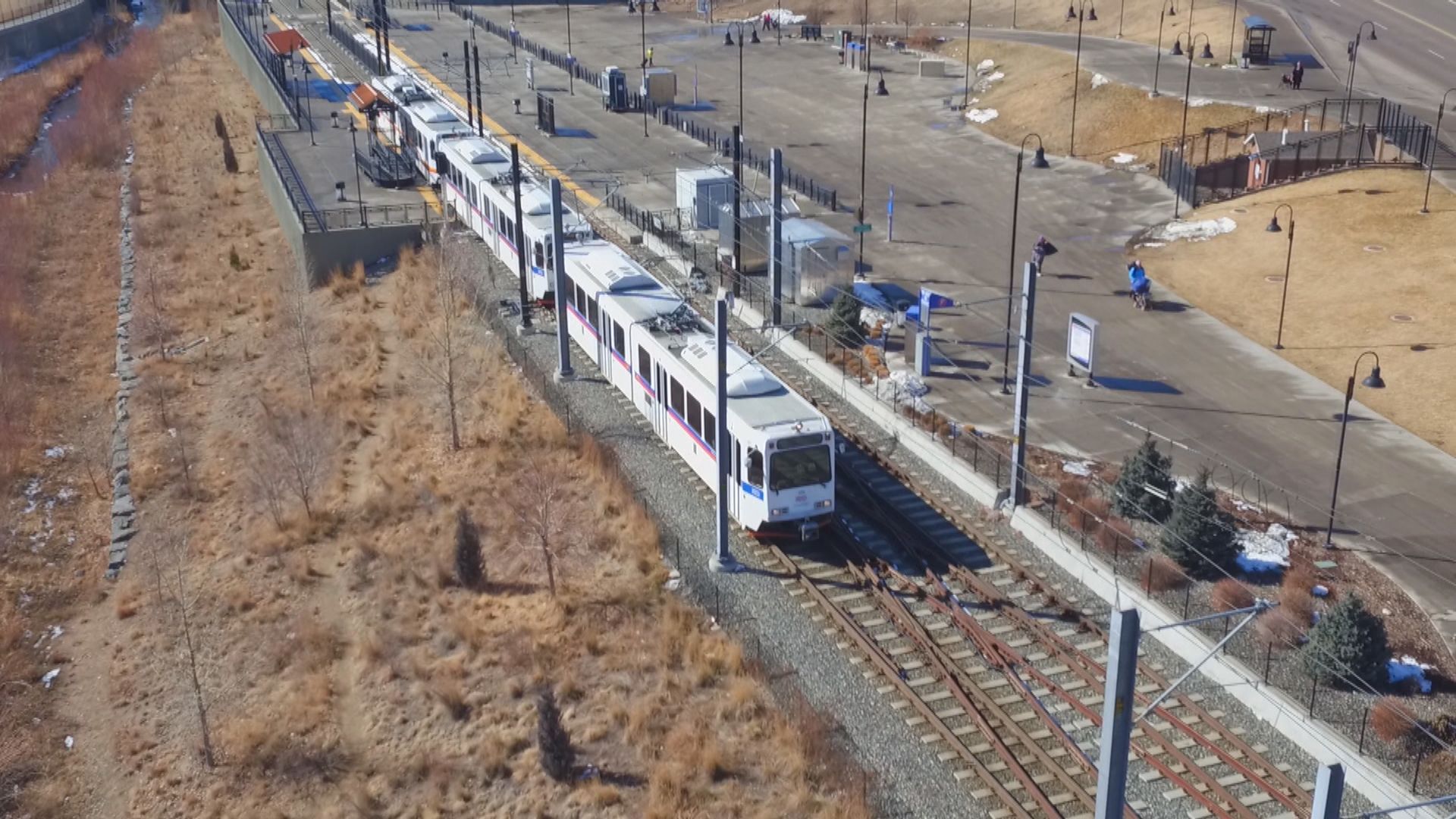 Numerous highway projects have helped – but there's a reality that underpins all of the congestion problems in the Denver area: At any given time, about three-quarters of motorists are what transportation planners call "single occupant vehicles."
DRCOG data, for example, shows that in 2016, there were more than 62.5 million vehicle miles traveled every day in the Denver area. According to that same report, that same year there were 85.2 million "person" miles of travel.
And that's why transportation planners believe that while things like crash-avoidance technology, highway projects and telecommuting can help it will take a significant number of people getting out of their cars – using buses, trains, bikes and their feet to get around – to make a marked difference in travel times.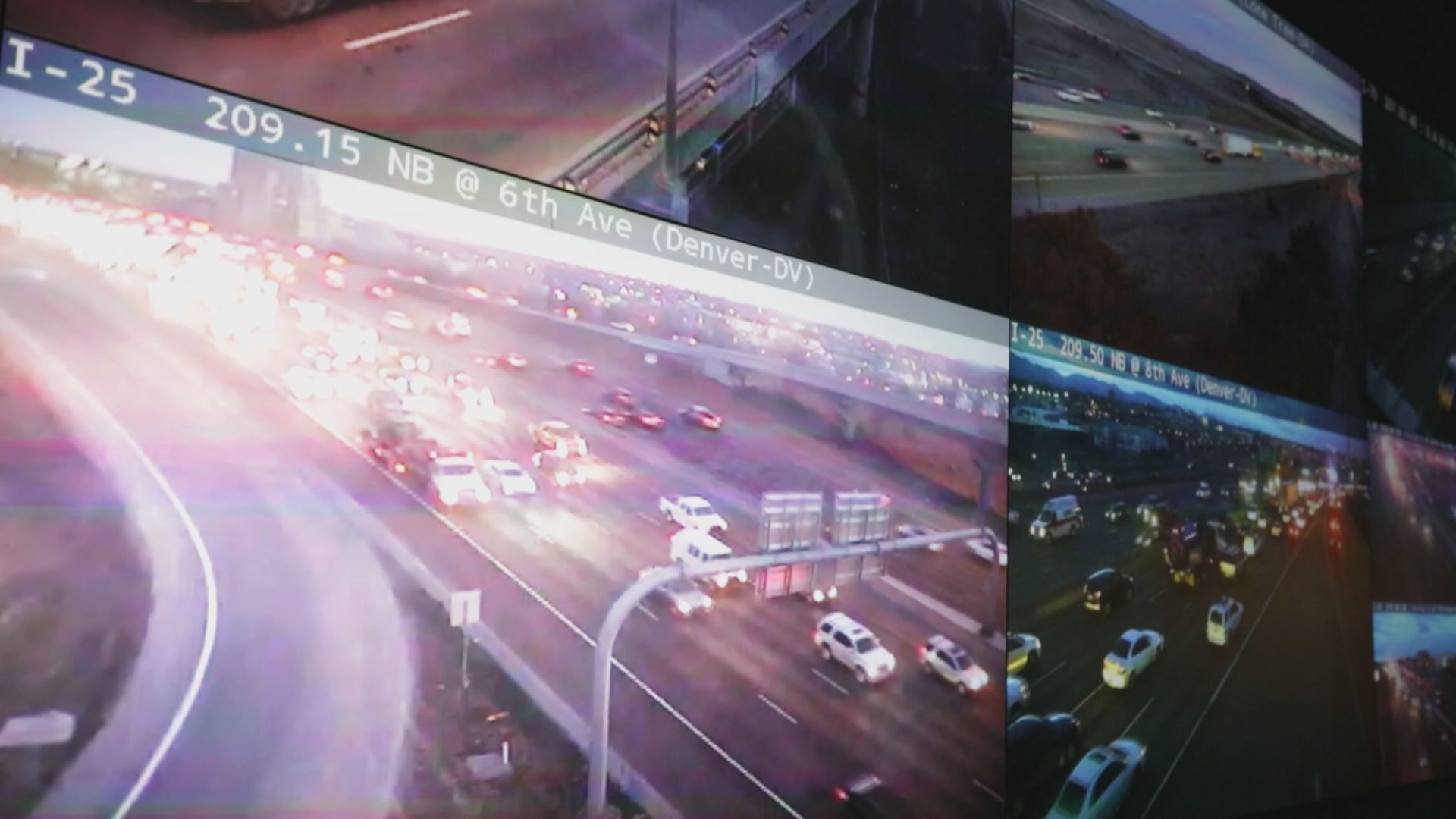 "If we're all traveling around in single occupancy vehicles for the most part, then it's not particularly efficient," said Crissy Fanganello, Denver's director of transportation and mobility.
The trick is to get people into new habits, she and others said.
Rex, the DRCOG director, uses a combination of light rail and bicycles to commute to his downtown office from his home south of Denver.
"That works for me," he said. "But if someone had to tell me that that was the way I was going to commute, I would have said there ain't no way. But once you do it and you see how easy it is to do it, then you know it – I think it affects someone's behavior and they're willing to do it more often."