WELD COUNTY, Colo. — Construction is about to begin on a new roundabout in Weld County.
The first phase of construction has begun on a roundabout west of Eaton at Weld County Road (WCR) 74 and WCR 33.
Weld County officials said that while initial work is underway, road closures aren't expected until April. The roundabout is expected to be completed the end of September.
The project the third major roundabout to be built recently in Weld County joining roundabouts at WCR 54 and WCR 17 as well as 35th Avenue and O Street.
"County Road 74 continues to be a heavily used east-west route throughout our county. Given the growth projections for Weld County in the coming years, it's necessary to look at enhancements along the corridor," Weld County Commissioner Chair Mike Freeman said.
"This roundabout will reduce congestion and the likelihood of accidents, which are two major elements that ensure we provide a safe and efficient transportation system now and in the future."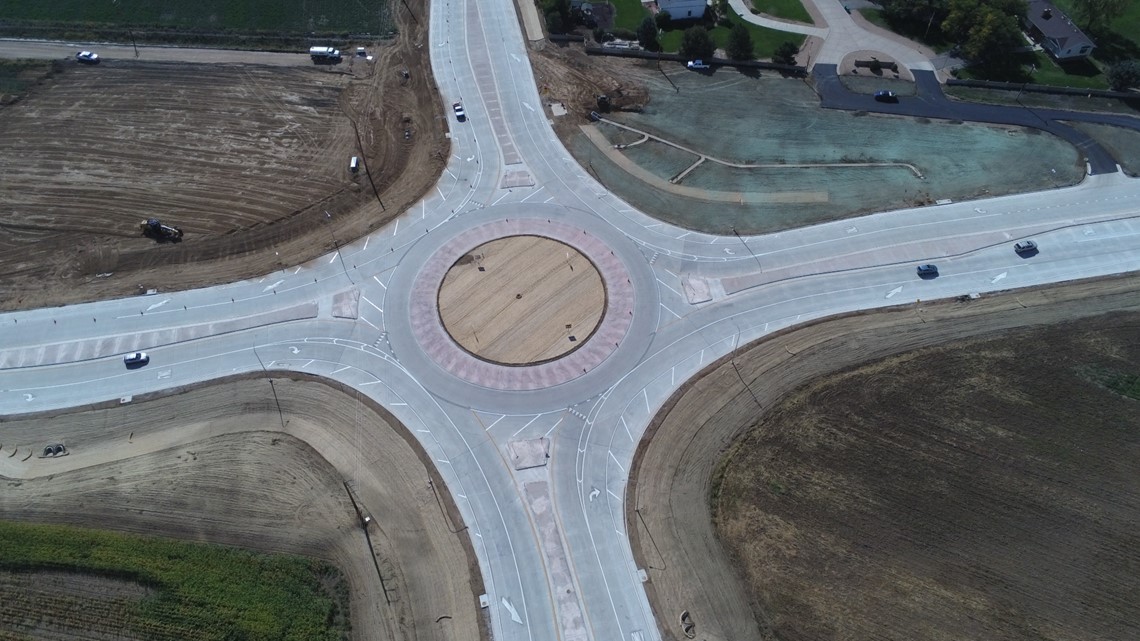 Weld County said a roundabout was identified as the best solution to increase safety and efficiency at the intersection of WCR 74 and WCR 33.
The roundabout will be built with a concrete pavement section for a longer life cycle and wider lanes to accommodate agricultural equipment and semitrucks.
"When we're evaluating improvements for intersections, we're always looking at many different options. When it comes to broadside accidents, a roundabout reduces the likelihood of one occurring by 80%," Weld County Public Works Director Curtis Hall said. "They're also more cost-effective in the long run versus a stoplight, and they help eliminate congestion as well."
The project was awarded in late December to the Lawson Construction Company for $9.2 million. The Colorado Department of Transportation (CDOT) will contribute a $1,091,818 grant and the Town of Eaton contributing $22,696.
9NEWS+
9NEWS+ has multiple live daily shows including 9NEWS Mornings, Next with Kyle Clark and 9NEWS+ Daily, an original streaming program. 9NEWS+ is where you can watch live breaking news, weather updates, and press conferences. You can also replay recent newscasts and find videos on demand of our top stories, local politics, investigations and Colorado specific features.