DENVER — The Colorado Department of Transportation has reopened most of the interstates that closed in wake of Wednesday's blizzard.
During a conference call with the media, CDOT Executive Director Shoshana Lew said Interstate 70 has reopened from the Denver metro area to Kansas, and I-76 is back open as well.
During the call, she said I-25 is poised to reopen both between Wellington and the Wyoming border. The stretch between Castle Rock and Monument reopened shortly after 3 p.m.
These closures lasted for more than 24 hours.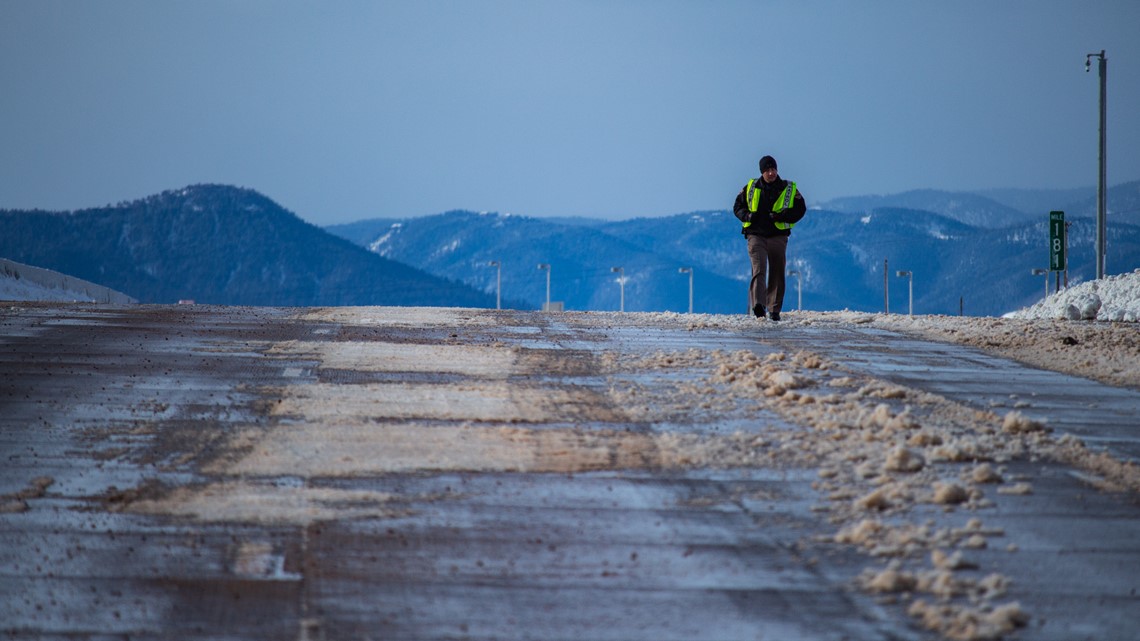 Wednesday's blizzard conditions prompted Gov. Jared Polis to declare an emergency and authorize the activation of the Colorado National Guard to help assist stranded motorists.
Shelters for the stranded/needy:
• Shelters are open at Fire Station 55 (Todd Creek) in Brighton
• Day shelters in Denver are open for anyone trying to avoid the winter storms.
• The fairgrounds in Douglas County have opened as a shelter - 500 Fairgrounds Drive, Castle Rock
• Elbert County has opened a shelter at the fairgrounds - 95 Ute Ave., Kiowa
• Larkspur has opened a shelter at New Covenant Fellowship - 77 Perry Park Ave.
• A shelter is open at Leeper Center in Wellington - 3800 Wilson Ave.
• Berthoud has opened a Red Cross shelter at the Berthoud Area Community Center (BACC) at 248 Welch Ave.
You can also view the map below for a look at emergency operation centers around the state.
Highest reported wind gusts (from the National Weather Service):
• Glen Haven: 92 mph
• DIA: 80 mph
• Manila Village: 77 mph
• Carr: 76 mph
• Brighton: 73 mph
• Strasburg: 70 mph
• Loveland: 64 mph
• Lone Tree: 61 mph
• Aurora: 60 mph
Show us your best snow pictures, if you're able to take some safely! Email yourtake@9news.com.
Don't forget to bring your pets inside!