COLORADO, USA — A strong winter storm rolled into Colorado Monday night into Tuesday.
Below are the latest traffic updates and more useful links:
RELATED: Winter storm coverage: Strong storm will impact holiday travel Tuesday
PHOTOS: Your snow-covered patio furniture after the November storm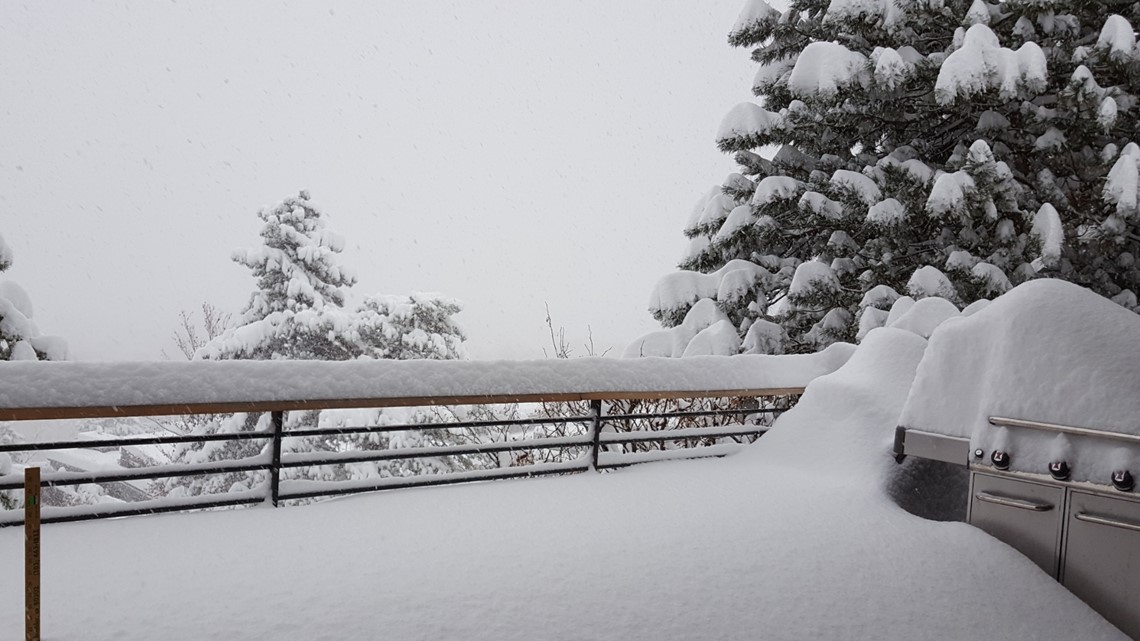 RELATED: 'Just stay home:' Rock slides close I-70 near Idaho Springs
Traffic Updates
Crash closes I-70 at Dowd Junction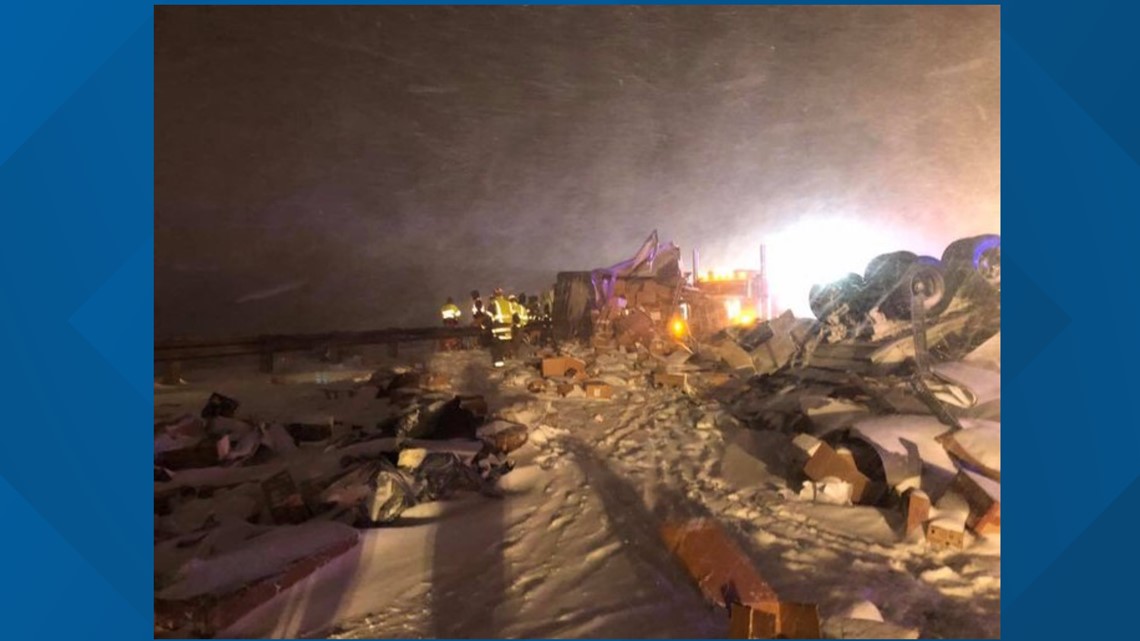 >> Check out CDOT's road condition cams
Road closures
- REOPENED: EB I-70 at exit 262
- EB Colfax Avenue at 6th Avenue
- WB I-70 at Dowd Junction
- EB/WB US 6 Loveland Pass due to avalanche mitigation
- US 287: Ted's Place to Wyoming
- WB US 36 from Blue Mtn. Rd to Estes Park
- REOPENED: EB/WB I-76 from Lochbuie to Nebraska state line
- US 34 Wiggins to Kersey
- US 34 Brush to Yuma
- CO 52 Hudson to Wiggins
- NB/SB CO 71 Limon to Brush
- EB/WB I-70 Airpark Rd to Burlington
- NB US 385 at Burlington
- REOPENED: EB/WB CO 86 from Kiowa to I-70
- CO 52 from Fort Morgan (mm 88) to CO 14 east of Raymer (mm 111)
- US 6 between mile marker 220 and 229 due to avalanche control
-EB/WB US 36 Last Chance to Kansas border
Snowy conditions across the Denver metro region are affecting the Regional Transportation District's (RTD) services.
RTD encourages riders to plan ahead and expect delays during Tuesday morning's commute. RTD service will continue to be affected as the storm progresses.
Bus schedules can be impacted by wet and icy roads as well as traffic delays. Trains are often delayed due to low visibility and slower speeds around stations and through crossings.
Rider information:
Cancellations of train trips will be posted to the Rider Alert page.
Riders can obtain the latest service updates via Twitter @RideRTD.
Real-time locations for light rail and buses are available on Next Ride.
Weather Advisories
The Winter Storm Warning has expired for the Denver metro area.
>> See the full list of advisories here.
Cancellations at DIA
Delays Tuesday: 697
Cancellations Tuesday: 490
(Last updated at 9:30 p.m. Tuesday, information from FlightAware)
RELATED: Flight delays, cancellations reported at DIA ahead of big Colorado snowstorm
Shovel that snow
Denver residents have 24 hours to clear snow off their sidewalks after it stops falling, and businesses need to clear it right away. Other cities have similar laws.
RELATED: CDOT: Stop shoveling snow onto roads
Denver has the following tips for snow shoveling:
Push (do not lift) the snow with a snow shovel.
Shovel snow into your yard to avoid blocking a bike or travel lane. This will also avoid the snowplow from pushing snow back on your sidewalk.
Be mindful of neighbors and those you could help if they are unable to shovel or snow-blow, etc.
PHOTOS: Your dogs enjoying the Nov. 26 snow storm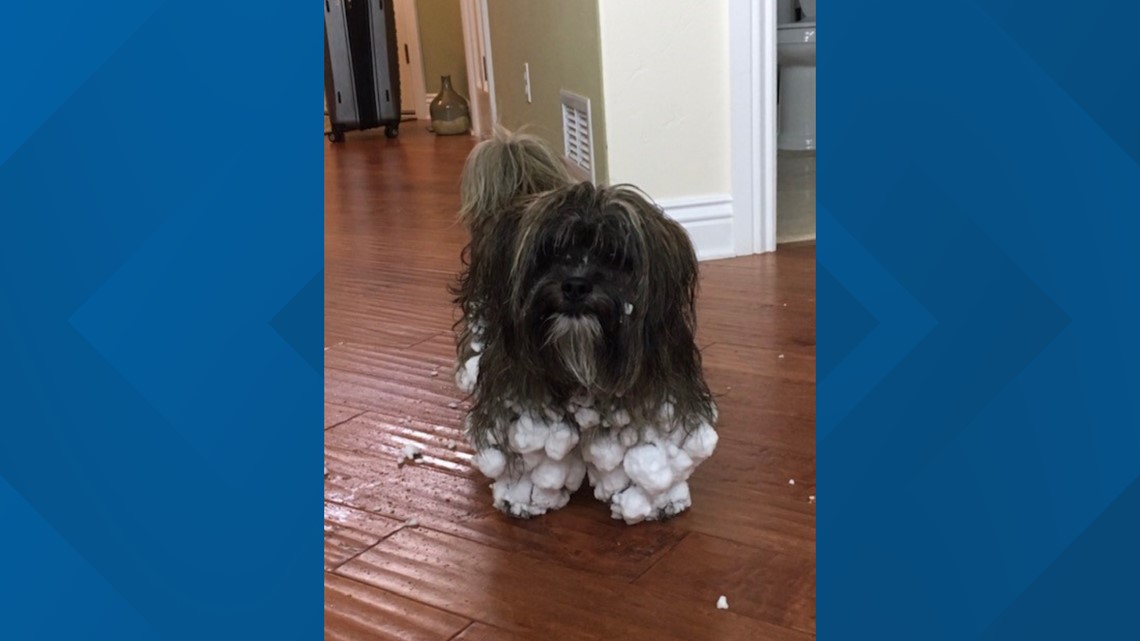 Submit your photos
You can upload your photos and videos to YourTake or email yourtake@9news.com. If you have our mobile app, you can upload media directly through the YourTake page on your phone or tablet.
Our official weather hashtag is #9WX, which you can follow and use on social media to share your weather updates with 9NEWS. Your public #9WX updates, pictures and video posts on Facebook, Twitter, Instagram and Vine are aggregated and featured live during newscasts. You can also post directly to our Facebook page, Tweet us or tag us on Instagram.
SUGGESTED VIDEOS | Science & Weather