ARAPAHOE COUNTY, Colo. — One lane of northbound University Boulevard remains closed at Floyd Avenue Thursday morning due to a 20-inch water main break. All lanes of southbound University Blvd have reopened.
Work to repair the water main is expected to last all day, according to Denver Water. Crews are currently on scene at Clayton Street where a sinkhole has formed as a result of the water main break. The break occurred at about 5 a.m., and sent water rushing into nearby streets.
Once the pipe is fixed, Denver Water will work to repair the damaged road and restore water to seven homes in the area.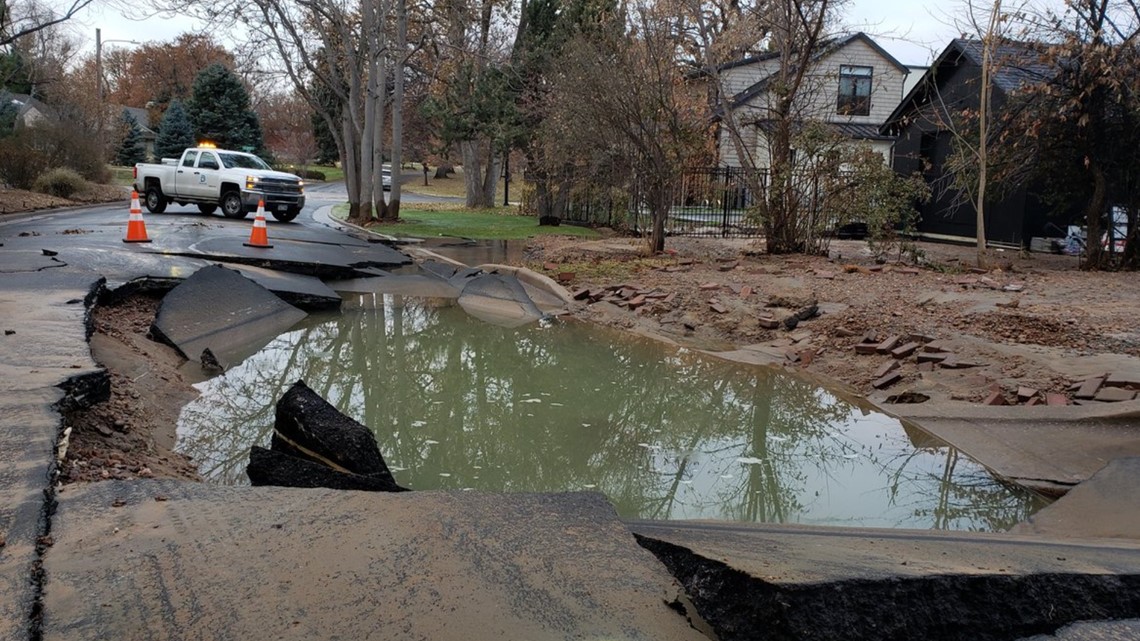 Denver Water said University Boulevard would not be impacted while repairs are being made.
The cause of the break is unknown at this time.