DENVER — These days when people travel, they might take for granted the use of Denver International Airport. But, the two mayors who built DIA want to remind people how it almost never happened.
"Yeah, everybody wants to be there now," said Wellington Webb, Denver's mayor from 1991 to 2003, said. "Nobody wanted to be there in the beginning."
Before Webb built it, Federico Peña had to lay the groundwork for closing Stapleton Airport within the city limits and constructing its replacement in the middle of nowhere.
"Well, there's a reason why no other city in the country has built a new airport in the last 25 years," said Peña, who was Denver's mayor from 1983 to 1991. "These are enormous, complex challenges."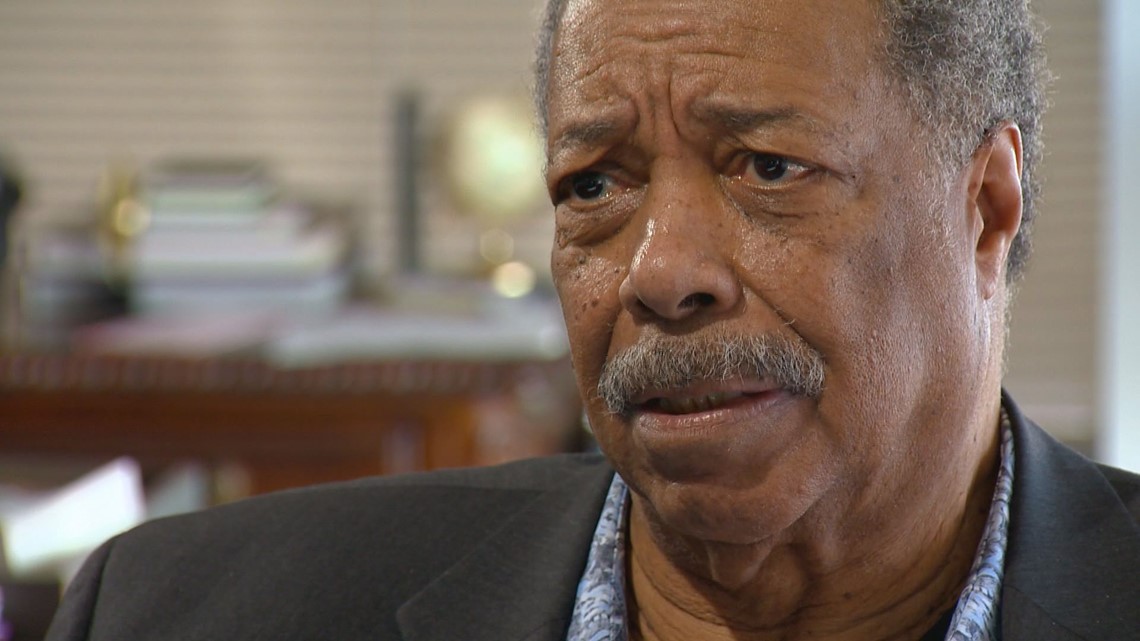 Peña said Stapleton was landlocked with limited runway space. He said Stapleton used to cause nationwide backups and bottlenecks of flights.
"Whenever there was bad weather or bad visibility, the air traffic controllers would basically shut down the airport and would limit the number of planes that would land," Peña said.
In order to fix the problem, Peña wanted to move the new airport outside of the city into Adams County. That would allow for expansion and eliminate the noise problem that forced residents to sue the city.
The initial plan was to build DIA onto parts of the Rocky Mountain Arsenal. But, Peña said Adams County residents were opposed and it would cost the city too much money to clean up the site, which included old artillery shells.
So, he said a new plan was made to move DIA to where it is today.
"I was criticized," Peña said. "It was called "Federico's Folly," because how could you build this airport 25 miles outside the city? This is sheer folly."
Peña had to get voters in Adams County to agree to let Denver annex 50 square miles, which increased the size of the city by 33%.
"And then, of course, we had to sell airport revenue bonds, which haven't been done in quite a few years without airline agreements backing those bonds -- which was unheard of," Peña said. "Nobody had ever done that before -- no guarantees."
Denver had to purchase private land to build on -- forcing an entire community out of their homes. Peña said people planned to retire there. He recalls the day he went out to a development called Eastwood Estates.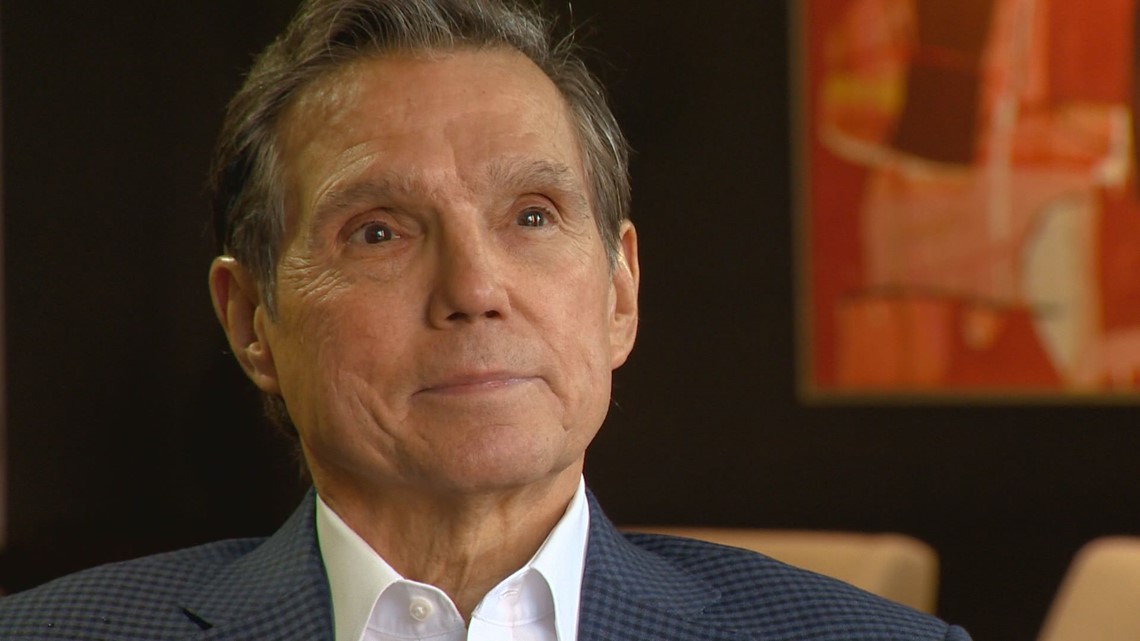 "I went out there and I spoke to those people," Peña said. "It was very difficult for me. I felt like I was speaking to my parents.
"They had retired there and I had to give them information that we were eventually going to buy their land and they all had to move and we helped them move. But, it was very, very difficult to do."
After all that and running a public awareness campaign to educate Denver voters about the viability of DIA, he turned everything over to the new mayor, Webb.
"It did feel like my baby, but I knew it was in good hands," Peña said.
Webb had to oversee a construction project like Denver had never seen.
"Building the darn thing was not easy. It was not easy," Webb said."One of the things many people don't talk about is three people died out there during construction."
Dealing with logistical issues that eventually forced the project to be late and billions of dollars over-budget, Webb said he also had to get United Airlines on board to guarantee the success of DIA.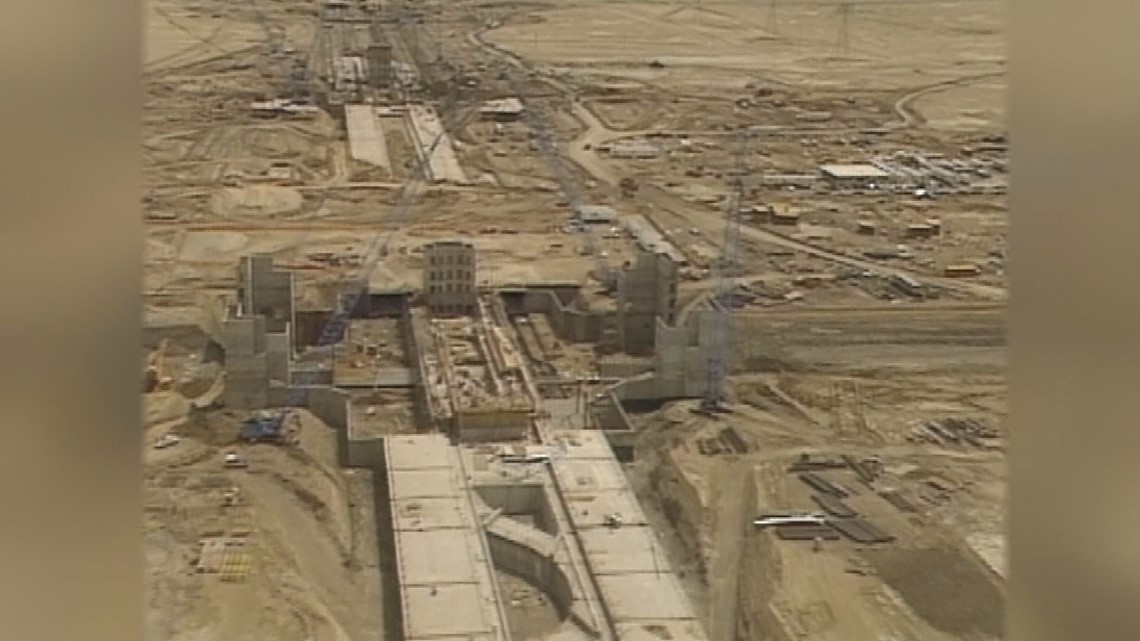 But, United attached a $65 million catch. The airline wanted Denver to build a new state-of-the-art automated internal baggage system. Webb said that caused a 16-month-delay and when completed, the system didn't work at first.
Critics of the project were upset.
"All they remember was the $65 million change order," Webb said. "They don't understand that we couldn't proceed without having United sign on board."
Webb said he had to put his political future on the line.
"I knew the only way I could see re-election was if the airport opened," Webb said.
It finally did in February of 1995 -- after he had to figure how to move 2,000 vehicles and all of Stapleton's staff quickly enough so one airport could close and another airport could immediately open. One challenge he didn't want to see was the weather.
"When I went to bed and woke up early and found out it was snowing, my first response was 'God, why are you doing this to me?'" Webb said.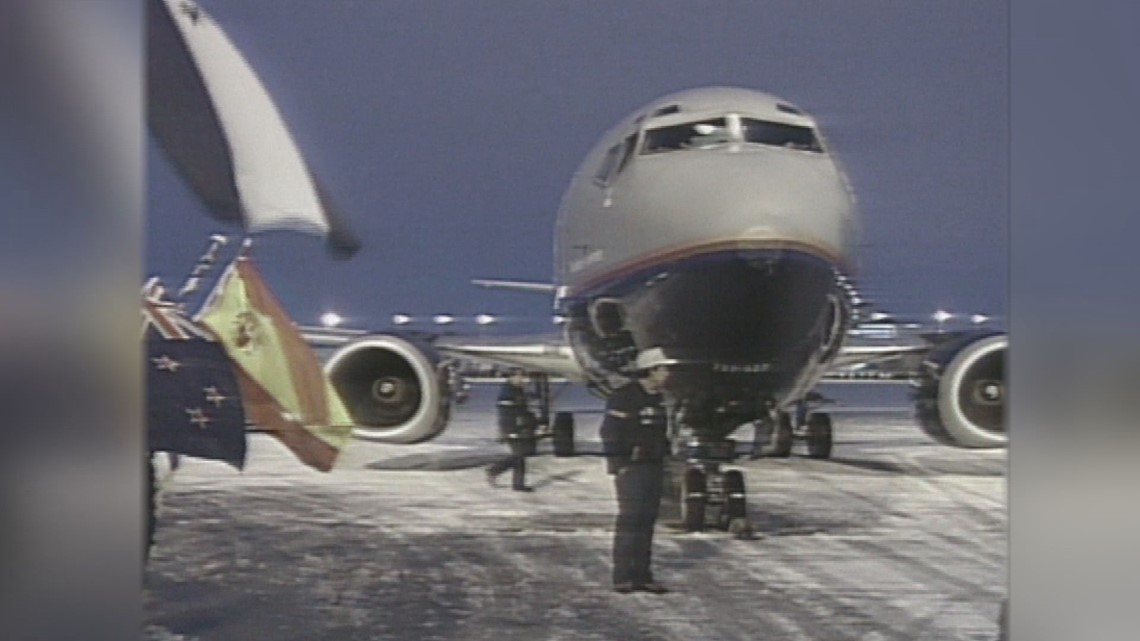 Then, he said he realized the snow was, in fact, a blessing.
"DIA proved on February 28, 1995, that it could land, like no other airport in the country, three aircraft simultaneously in the snow," Webb said.
Peña's plan included the use of more local vendors inside the terminal instead of national chains.
"We had to use local people to build it and give the opportunity to local, small and minority-owned and women-owned businesses to have some of the contracts and to have some of those operations," Peña said.
As the new airport grew, Webb worked to put the 'I' in DIA by getting airlines to fly internationally from Denver.
"The Mexicana flight represents flying into Mexico City," Webb said. "The British Airways flight was a contract. We negotiated to have direct flights between Denver and London."
Twenty-five years later, the area around DIA continues to develop with the addition of the train line to the terminal and more communities popping up in the north Denver area. The two mayors say growing the city is good as long as developers don't re-create the noise problems neighbors had with the old Stapleton Airport.
"We can build up to 12 runways. 12 runways. No other city in the world can build 12 runways," Peña said.
Peña and Webb both believe DIA has literally changed the landscape of the Mile High City forever.
"It is not only an economic hub for Denver," Webb said. "I think it's an economic hub for the state and for the region."
As it stands right now, DIA is the largest employer in the state of Colorado.
"Today, the airport has a $33 billion impact on our economy," Peña said. "260,000 people are directly or indirectly employed."
As they contemplate the past and look into the future, the two mayors believe transportation will always be a key factor in Colorado.
"Maybe 50 years from now, if there's a need for a new spaceport," Webb said.
The two mayors want people to know DIA is not just another airport and for so many reason, it almost never happened.
"I think it has exceeded many of the expectations that a lot of us had," Peña said. "We're very proud of this airport."