DENVER — Denver International Airport celebrated the opening of the first four gates in its expansion program with a virtual ribbon cutting Friday morning due to COVID-19.
Through the Gate Expansion Program, an additional 39 new gates will be added across all three concourses at the airport. They'll increase gate capacity by 30% and improve passenger experience by adding new amenities, including three outdoor decks.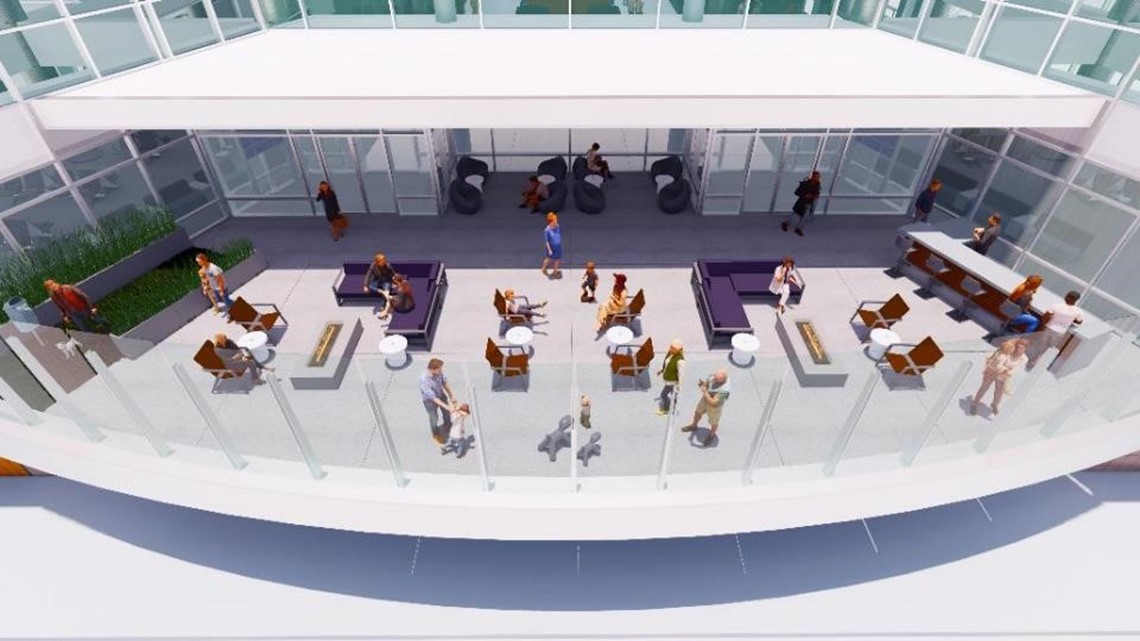 United Airlines has leased all of the new gates on Concourse B and A-West and will begin using the newly completed gates on B-West this weekend.
As of now, the project is on-time and on budget with the final gates expected to open in 2022.
Below is the breakdown of the location of the 39 gates:
A-West - 12 gates
B-West – 4 gates
B-East – 7 narrow-body gates
C- East – 16 gates
The airport's other major project which is a makeover for the Great Hall has been plagued with problems and is over budget and years behind schedule.
In October, DIA officials said they had to cut back on the remaining work on the Great Hall renovation in order to stay within the project's $770 million budget, DIA executives told City Council member.
The airport will no longer be able to relocate both the north and south TSA screening checkpoints from Level 5 to Level 6, as was originally intended. Relocating the security checkpoints was a major piece of Phase Two of the project, aimed at reducing vulnerabilities associated with having the checkpoints on the lower level.