FORT COLLINS, Colo. — In a comprehensive study entitled Survival by Degrees, Audubon scientists mapped out the impact of global warming on 588 North American birds. The report found that 314 of the 588 species studied will lose more than half of their range, making them climate endangered.
"It is shocking. It is sad that we've gotten to this point and that's what our climate models are showing," said Alison Holloran, executive director of Audubon Rockies.
Among those 314 climate endangered birds is the Lark Bunting -- Colorado's state bird.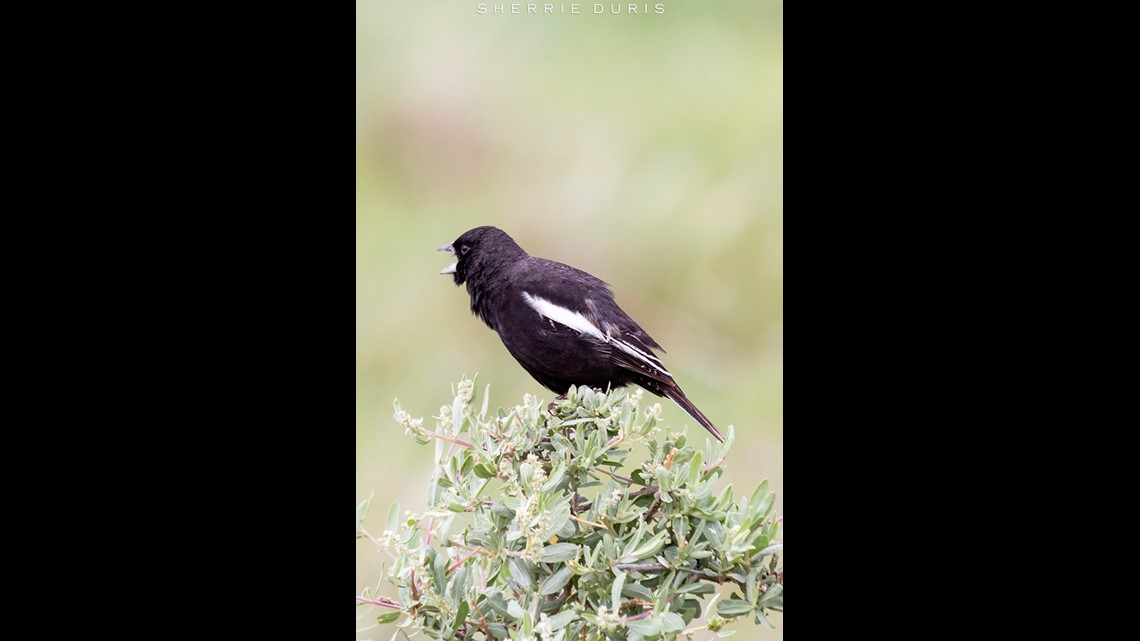 "When I hear a Lark Bunting, I think of spring," Holloran said. "Spring for me brings a lot of hope and renewal."
Holloran said the Lark Bunting makes a great state bird because it represents our landscape, climate, culture and this is its breeding grounds.
Colorado is home to this songbird, but according to the report, the Lark Bunting is considering a move to Canada. Warming temperatures would push its range north.
The digital report has a Birds and Climate Visualizer. Type in your zip code and get a report and map about climate endangered birds in your area.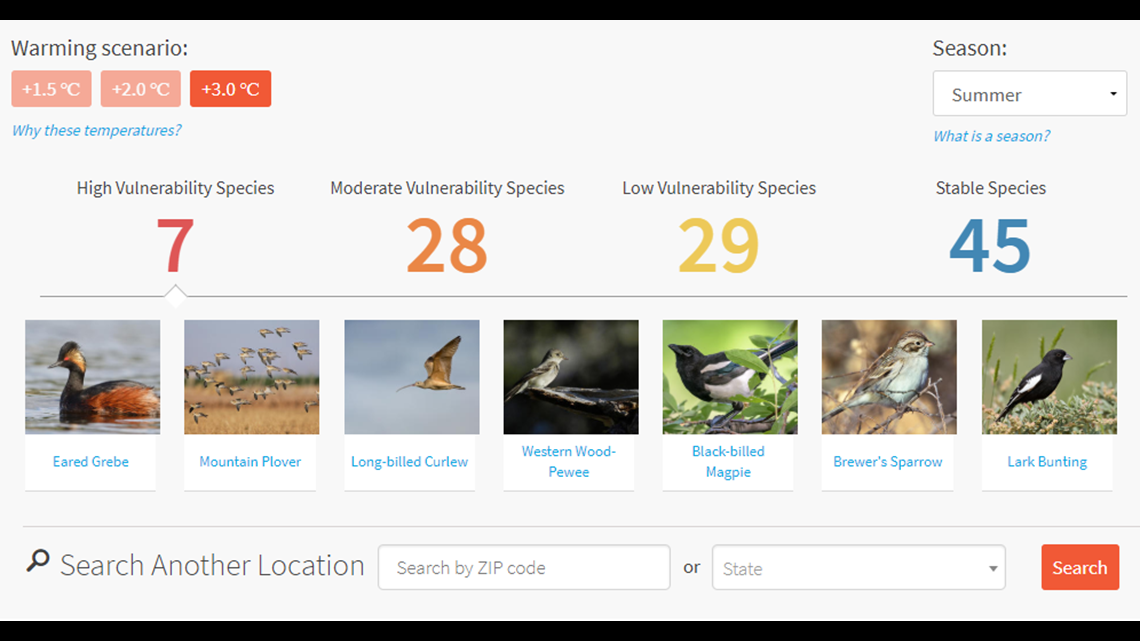 Holloran said that birds can adapt to natural climate variability, but add in the human contribution to global warming, and there's a big problem for the Lark Bunting — and all of us.
"There's an old saying, 'there's a canary in the coal mine,' Holloran said. "When a canary went silent in the coal mines, there was a problem."
The lyrics in the Lark Buntings song might have a message for people.
"They are telling us what is going on in our world and our environment. And they are also projecting what is going to happen to us. We can't separate ourselves," Holloran said.
She said it is not too late to change the tune these birds are singing. The report also lists action items that people can do to help save climate endangered birds. Anything from what plants to bring to your yards, or the choices you make at the grocery store, or even how to contact politicians to let them know this is something you care about.
Holloran said there is a misconception that the Audubon Society is just a group of bird watchers, but it is a nonprofit organization that's devoted to protecting birds and their habitats. Its science division leads its guidance to action and education.
Any donations to Audubon Rockies, which is our local chapter, stays in the Colorado, Utah and Wyoming areas. If you can't afford to make a donation, but still care about the fate of these birds, she said it does help to become a member and learn other ways to help the organization.