DENVER — The global temperature in 2021 was the sixth-hottest in history, according to data released by NASA and NOAA on Thursday. That record keeping goes back to 1880.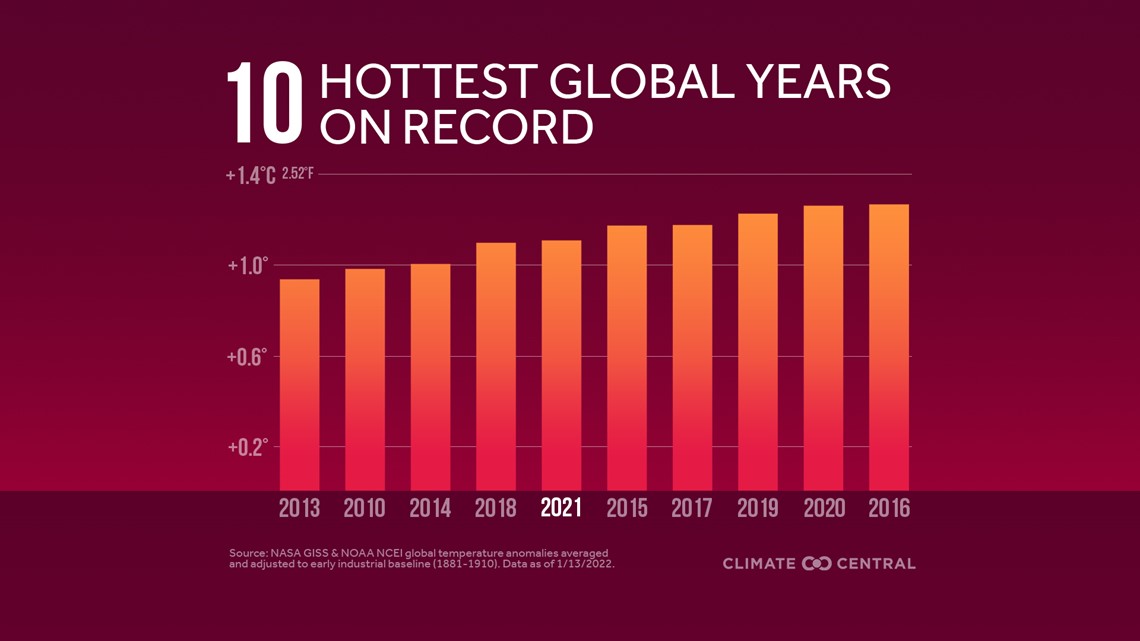 Rennie said the last time the global temperature was below average was in 1976 and there has been a steep increase since 1980.
2021 was not quite as warm as the previous two years, and most of the year being dominated by a La Niña weather pattern could explain that.
La Niñas are caused by colder ocean temperatures in the Pacific, which generally lead to much colder air temperatures globally.
"But that just wasn't the case, we were still in the top 10 warmest years, both globally and for Colorado, so something else is going on," said Rennie.
He said the La Niña only had a slight cooling impact to temperatures in 2021.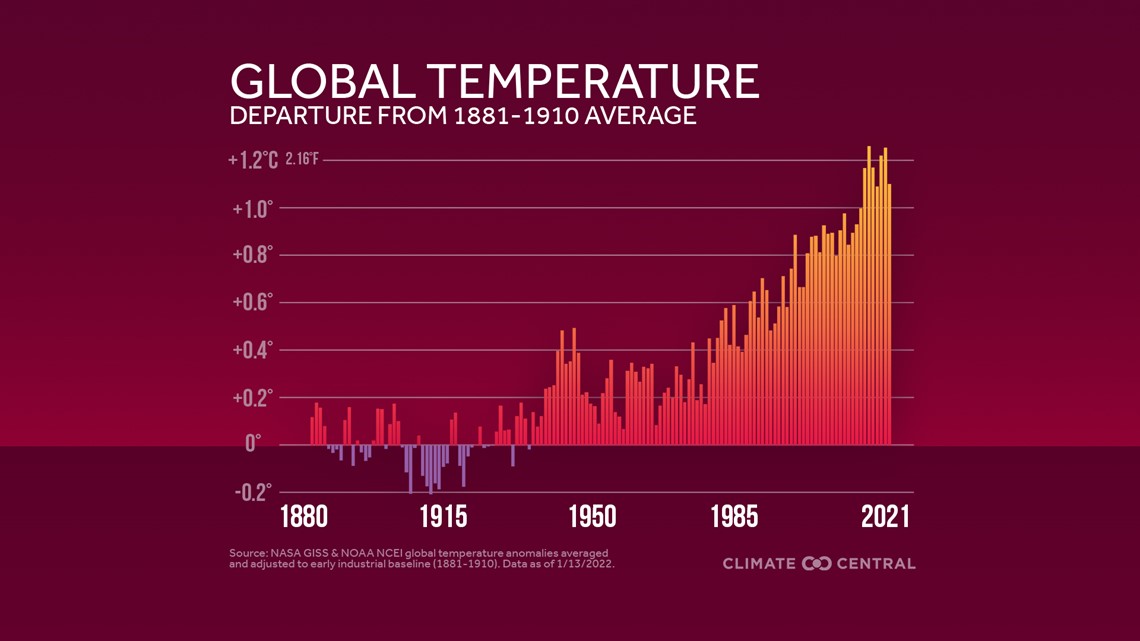 Rennie said the added heat in the atmosphere was a result of humans burning too much fossil fuel like gasoline, diesel, coal and natural gas.
Just one degree of added heat in the atmosphere increases the amount of water it can hold, which increases the potential energy it can release. It also increases the evaporative demand, which increases drought and wildfire frequency.
"In 2021, we had about 20 different types of disasters that led to damages over a billion dollars," he said. "So it is definitely costing us money."
Rennie said while those disasters were all weather disasters, they also fit into the climate change narrative because climate projections show an increase in severe weather events from year to year as a result of that slight warming of global temperature.
"And unless we do something about it, the trend is going to keep going. We're going to keep going into the wrong direction," he said.
He also said there is a 99% chance that 2022 will also finish in the top 10 warmest globally.