COLORADO, USA — When we talk about snowpack, we're talking about the snow that's been gradually accumulating in the mountains near the headwaters of our major river systems.
The water in that snow would ideally melt off slowly during the spring months so we have water in our reservoirs for the summer. It also alleviates wildfire danger.
But at this point, there are three concerning issues with our current snowpack.
For one, it appears that the snowpack peaked almost a week early. April 7 is the average date for the snowpack to reach its peak and start the runoff season. The data shows that it reached its highest point around April 1st. Usually, the earlier it peaks, the earlier it melts.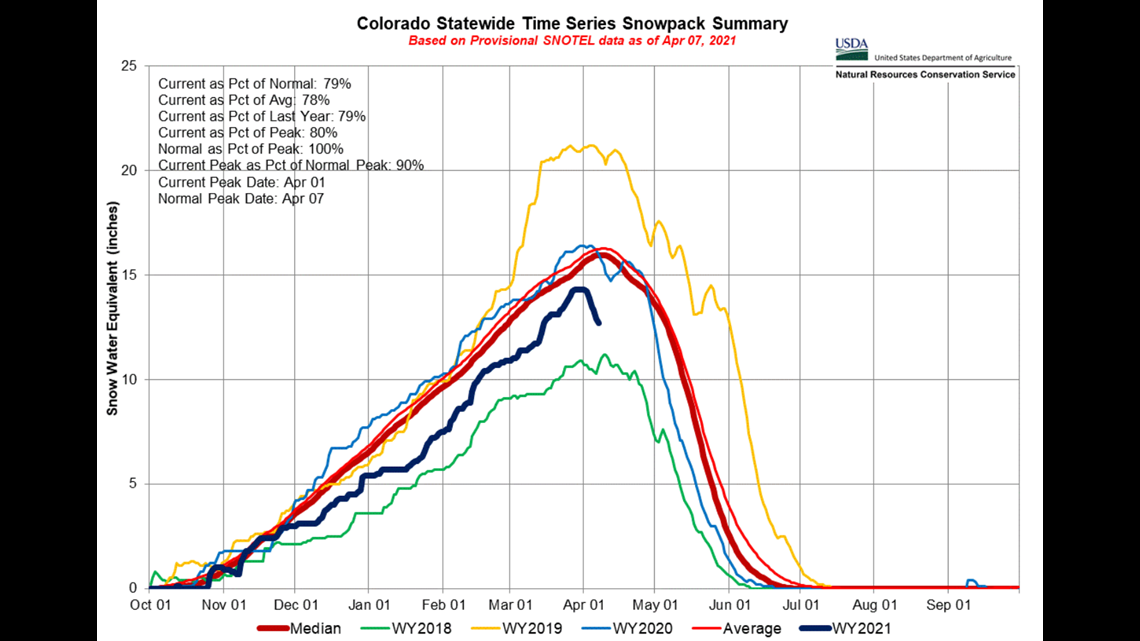 The second concern is the amount of snowpack. At its peak on April 1, statewide snowpack was 6% below average. Last year it was 7% above average. That's 13% less snow this season.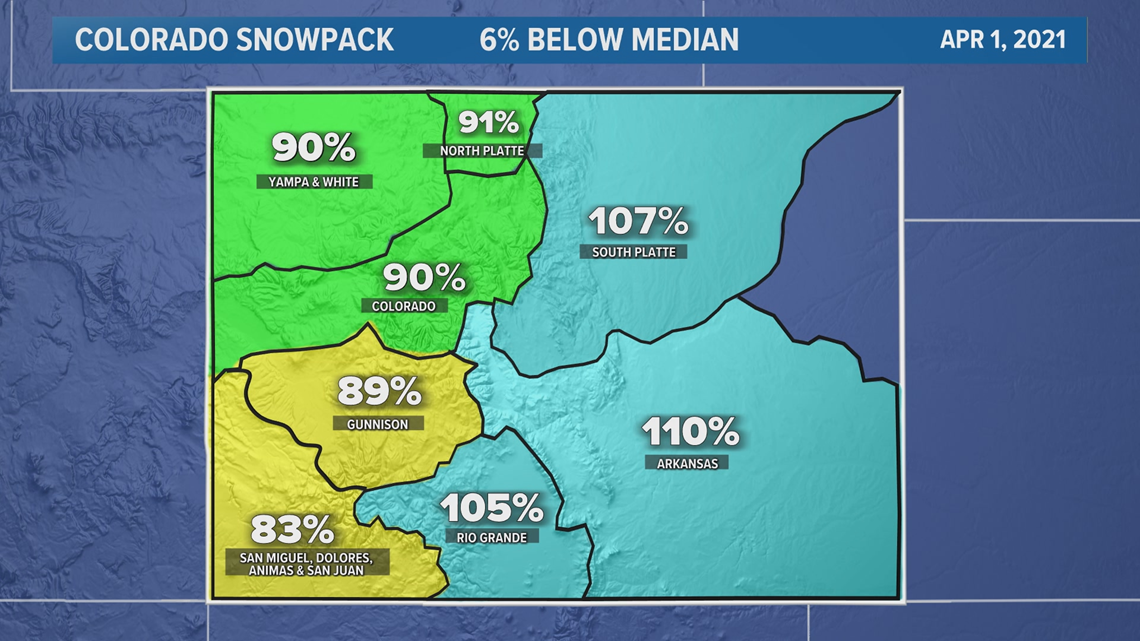 And the third concern is how fast its already melting. The snowpack is now down to 20% below average just 7 days after peaking. It didn't get down that low last year until the final week of April.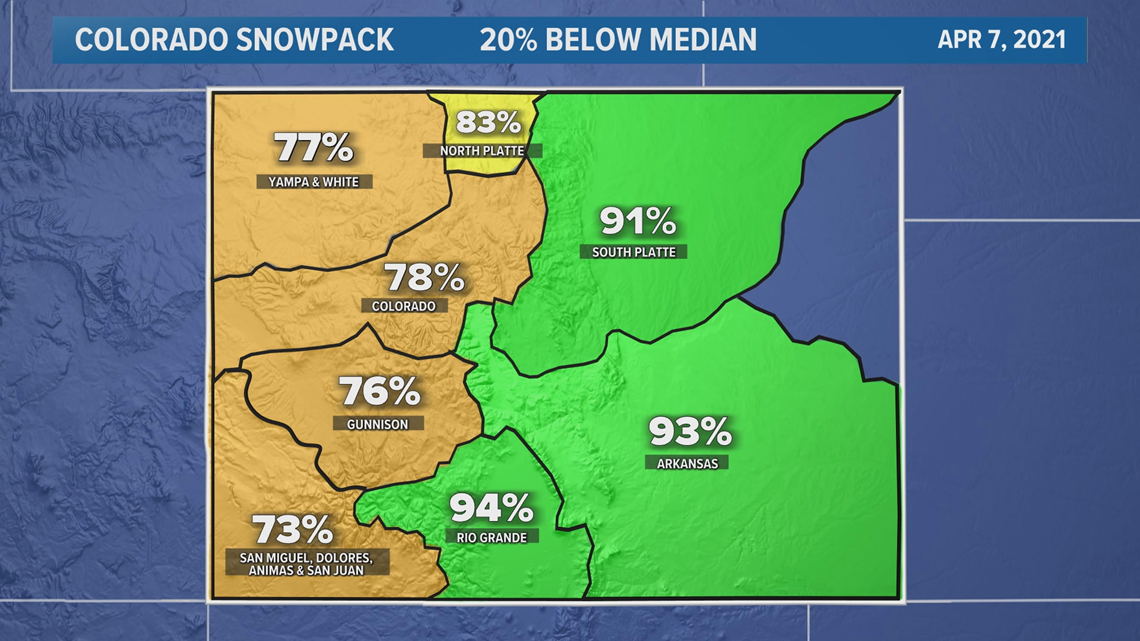 There is some good news though coming next week. Long range computer models are showing a cooler and wetter signal. That could slow the rate of melt and add 15 to 20 inches of new snow.
That wouldn't be able to get it back up to peak levels but it might be enough to prevent a record fast runoff.